Many of us have read and fallen in love with the classic children's story The Secret Garden by Frances Hodgson Burnett.
However not so many of us know about her incredible life story, and how it started right here in Manchester.
At MM we were lucky enough to speak to Keri Wilt, Frances Hodgson Burnett's great-great-granddaughter to learn more about the author's life and discuss the growing anticipation of The Secret Garden film to be released later this year.
Keri is a biographical lecturer who has dedicated her life to sharing Frances's story and lives in Texas with her husband and two children. She is one of four direct descendants of Frances Hodgson Burnett in her generation.
Keri grew up knowing that Frances was her great-great-grandmother but revealed that she didn't think much of it.
"I actually assumed that everybody had a Frances in their family," she said. "It wasn't made a big deal of…I just knew she'd written some books and that was about it," she added.
She believes the dimming down of Frances's celebrity status was in part due to her great-grandfather, Vivian, who shied away from the limelight.
"They didn't really talk about Frances, they really tried to live a super private life.
"Frances was kind of like the Oprah of her time. I mean she was super famous – couldn't go to the store, couldn't go out without being hounded by the press."
However, the secrecy surrounding Frances changed when Keri's grandmother and grandfather divorced.
"The boxes of heirlooms and paraphernalia kind of showed up on my mother's door [and it was then] that we really began to unpack what we had and who Frances really was."
Among the heirlooms there are also not-so distant memories.
"My grandmother had early recollections of Frances. She remembers riding her bike around her mansion and playing with her."
A lot of the heirlooms are now housed in a collection at Princeton University, in New Jersey.
However, some of the more special items including the parchment, diamond ring, and bracelet that was presented to Frances in 1888, have been kept by the family. These were gifted by British authors to recognise her monumental efforts to protect authors' work.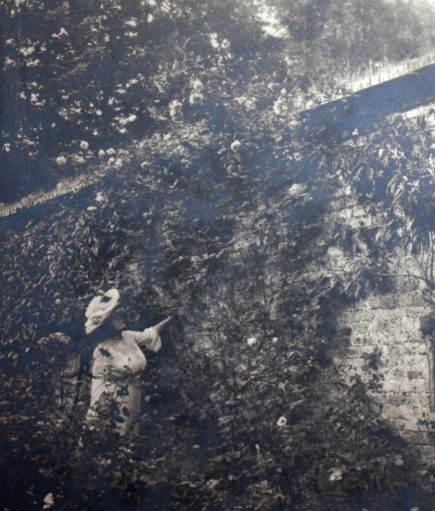 MANCUNIAN AT HEART: Frances spent her first 16 years in 1840s-1860s England
In the 19th century there were loopholes in copyright law meaning that a playwright could copy an author's work word-for-word and claim it as their own as long as it was handwritten.
Keri recounted from her research: "Someone put Little Lord Fauntleroy on in London and her friend saw it and it was horrible – it wasn't what she intended at all!" 
At the time Frances was living in New York and when she received a letter from her friend, Frances came to England on a steam ship to confront the playwright. She ended up renting the hall across the street and putting on her own version, in an attempt to rent him out of town.
Frances took him to court and as it turned out the playwright had simply handed out copies of her work to his actors.
"That's what they ended up getting him for," said Keri.
However the court case didn't end there. She insisted that her lawyers take the case to the highest level to change copyright laws and close the loophole.
Frances's actions were highly regarded with William Archer, of London World Magazine, famously stating: "Novelists no longer need fear seeing their brainchild kidnapped."  
The US adopted the same laws seven years later.
A GREEN DOOR IN MANCHESTER
Frances hadn't always lived in New York. She lived in Manchester in England until she was 16. She was born in Cheetham in 1849, but three years later tragedy struck the family. Her father died and her mother was left to raise five children on her own.
"She lived a life where all the odds were stacked against her," said Keri.
The family eventually decided to move to America after suffering from poverty that was rife in Manchester during the cotton famine. Any early writing from Frances was burned in the fireplace which explains why very little is known of her early musings and inspirations in Manchester. "They moved to the US literally with the clothes on their backs," said Keri.
However, not all was lost, as Keri revealed that the inspiration for the "green door" in The Secret Garden came from a neighbour's garden in Manchester.
When the family first moved to Tennessee in 1865 they were greeted with yet more strife as the American Civil War was just coming to an end.
"It was war torn where she moved to and they only survived that first year with the help of neighbours that would drop off milk, biscuits, and bits of wood for the fire."
However, in spite of all these obstacles that seemed to pave the way for a lifetime of hardship, Frances blossomed into one of the 19th century's most prolific and successful authors – writing over 50 novels. 
"She thrived on adversity and I think you can see that in her work. I think she felt the need to create happy endings. There's actually a quote which says: 'With all that I have I've tried to write as much happiness into this world as I can.'
"I think she felt that burden," said Keri.
Frances was not a railing feminist, however, Keri marveled at how she "broke all sorts of gender barriers." 
Not only was she one of the first women on the bestsellers list and the highest paid author of the 1920s, but she was also the first woman to speak at the high-brow Author's Club in London.
"In her speech [at the Author's Club] she said: 'I've never discovered a good quality or a bad one which seemed to have a gender'… which I love!" said Keri.
Over the course of her lifetime, Frances travelled between England and America 33 times. At the time if you wanted to publish a book in England you had to be on English soil to collect your royalties.
"So although she lived quite a bit in the US, I don't think she ever really left England either," said Keri.
In fact, according to Frances's letters, the inspiration behind The Secret Garden came from three English gardens. These included her grandmother's and a neighbour's garden in Manchester, and most prominently, the gardens at Great Maytham Hall in Kent, where she lived between 1898-1907.
"Along one wall there is a bricked-up door. And you can imagine Frances strolling by and thinking 'I wonder why someone would lock up a garden?'" said Keri.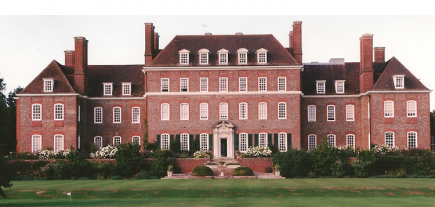 SECRET GARDEN ROOTS: Kent's Great Maytham Hall – said to be one of several sources of inspiration for the famous novel
Having read all of Frances's popular novels, Keri favoured the "positive attitude" of Sara Crewe over Mary Lennox's comparable "sour and angry" mood. 
"I love A Little Princess the most," she said. "For me it's because I love Sara Crewe. I am a Pollyanna by nature so I love her way of always looking at everything with a positive attitude.
"I had a hard time with Mary," she laughed.
However Keri reiterated that she loved the 1911 masterpiece The Secret Garden and was aware of how much the story has "touched" people over the years. She also revealed the story formed the basis for her messages as a motivational speaker and her website FHB and Me. Keri's family often referred to her as "FHB" for short.
FIRST FILM SINCE 1993
"Everyday I come across people, when you say the words 'The Secret Garden', they'll tell you stories about how it changed their life, or created a love of gardening for them, or how it was the only safe place to go in their house, to crawl into that book and go back in that garden."
Keri started FHB and Me after receiving a C in her first college English course. "I locked up my dream of becoming a writer," she said. However, 25 years later, after keeping a journal and rereading The Secret Garden, she was inspired to start writing again through blogs.
"Really what I try to plant in my audience is the Secret Garden's message of hope. There is hope in spite of the current state of your garden in life, you can grow again and bloom even brighter than before."
Keri is now working on an exciting project called The Well Tended Life, a podcast which she's hoping to launch in 2020.
"It's about getting up everyday and making the commitment to tend to you," she said. She's also working on a motivational book, with a working title, Room to Grow: The Secret Garden guide to living a well-tended life.
Keri also shared details of the upcoming film of The Secret Garden, due to be released in UK cinemas in April.
"Rosie Alison [the producer] has been in contact with us from the beginning and we are super excited about it.
"There hasn't been a film since 1993, so we are thrilled that it's going to expose a whole new generation to the hope of The Secret Garden," she said.
The new film will star big name actors including Colin Firth and Julie Walters and is produced by David Heyman who worked on the Harry Potter franchise.
"I mean you can see just from the previews the magic that they have put into it," said Keri.
While the film will be true to the book the story has been brought up a little bit in timeline to help today's young audience be a little more connected.
"I know [the changes] will make some people angry. But Frances knew what it was like to take something from a book to the stage…she knew that art just continues to evolve."
Burnett converted 15 of her books into plays, including A Little Princess.
"I always tell people don't hold so tightly to the book that they don't see the beauty in what they've done and what they've created."
—————————————-
If you're interested in learning more about Keri Wilt and her inspiring work, you can visit her website.
If you want to learn more about Frances Hodgson Burnett here are a few official biographies:
Waiting for the Party (1974) by Ann Thwaite
Beyond the Secret Garden: The Life of Frances Hodgson Burnett (2014) by Ann Thwaite
Frances Hodgson Burnett: The Unexpected Life of the Author of The Secret Garden (2004) by Gretchen Gerzina
Frances Hodgson Burnett: Beyond the Secret Garden (1990) by Angelica Carpenter and Jean Shirley