The creations from fashion legend and innovator Elsa Schiaparelli are being exhibited at Manchester Costume gallery in Platts Fields for a year, opening today.
The designer is most famous for her lobster dress which inspired some of Lady Gaga's outrageous outfits and has captured costume makers' imagination around the world.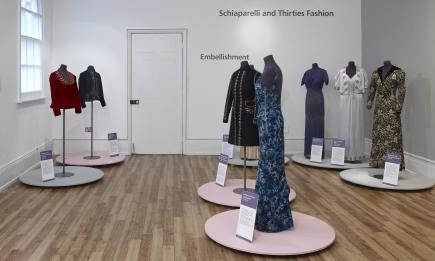 SCHIAPARELLI IN MANCHESTER: The first time in our city
This will be the first time the 1930's fashion icon's work will be exhibited in Manchester.
Miles Lambert, costume curator for Manchester City Galleries said: "I feel very excited as it is the first time that Schiaparelli has ever been on show in our city."
The sole curator of costume for 30 years across the galleries in Manchester outlines the relevance of displaying this sort of exhibition in Manchester.
He said: "It is important to display fashion in any city, but maybe particularly in Manchester because of our long connection with textiles and strong connection with fashion.
"MMU in particular has the largest fashion course outside London and produces a wealth of talent."
Mr Lambert described the importance of costume and fashion and how it affects us all.
He said: "I feel that it is a crucial part of our cultural history but also an integral element of everyone's personal identity and style.
"It is very accessible, as we all wear clothes, shop to buy them, and think about what we look like in our personal choices. "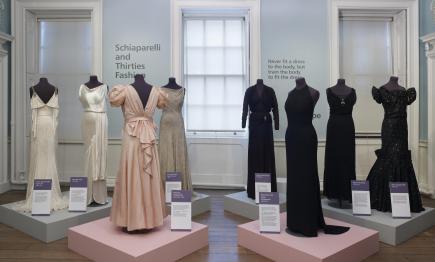 SCHIAPARELLI GARMENTS: Hard-to-come by and in Manchester
The Schiaparelli garments shown are hard-to-come-by and will give the chance for Mancunians to witness a snapshot of early twentieth century fashion history.
Mr Lambert said: "Schiaparelli pieces are very rare [and expensive to buy] and there are few in British collections.
"These have never been on view before and represent a real opportunity for local people to see her work close-up."
The costume historian explains that he always looks for 'an interesting idea' and 'something a little different from what is happening elsewhere' with a 'Manchester slant'.
Mr Lambert illustrated his love for Schiaparelli's designs by elaborating on her 'boldness', 'provocativeness' and her 'individuality'.
The exhibition is open from 1:00pm to 5:00pm from October 8 2015-2016. Entry is free of charge.
For more information click here.