Are you looking to take your Manchester-based firm to the next level in 2019?
Have you finally decided to take the leap into the online retail sales sector?
Perhaps you are simply hoping to continue to generate a healthy source of income. Regardless of your personal goals, there is no doubt that a veritable wealth of opportunities await if you know where to look.
While discrete software packages are critical (and will be discussed later in this article), it is just as important to understand why traditional approaches to sales and marketing might no longer be capable of addressing your needs in 2019. 
Why Cut and Paste When You Can Sell and Succeed? 
Anyone who has ever worked with generic and cookie-cutter web design bundles such as WordPress is already aware of their drawbacks.
Although these systems are great for basic applications, the fact of the matter is that they fall very short of the mark when referring to the liquid nature of online sales. Some of the main pitfalls which could serve to cripple an otherwise strong business modelinclude: 
The inability to work with third-party software applications.
 
Difficulties in migration.
 
Clumsy and cumbersome user interfaces.
 
A limited amount of customer support.
 
Frustrating page loading times.
 
Why have we listed so many downsides? The answer is simple. Many website builders (even those which claim to support modern businesses) are not intended to represent robust enterprise ecommerce solutions.
This is why the majority fail to deliver on their promises and hinder operations as opposed to augmenting in-house efforts. 
The solution to this obvious problem involves partnering with packages that have been specifically engineered with agile e-commerce architecture in mind. 
Building a Strong E-Commerce Backbone 
Customers assume that a website will be functioning properly. Business owners rely upon the fact that operations will not suffer from frustrating downtime or digital "growing pains".
So, little should be left to chance when searching for the most intelligent and user-friendly e-commerce bundle.
The tallest skyscrapers are birthed from a single cornerstone and this is just as true within the digital community.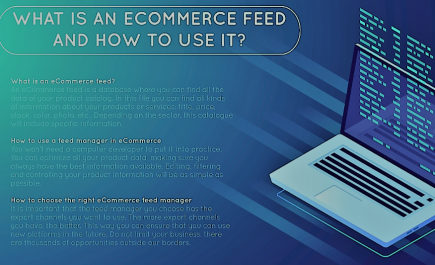 Those who are less than satisfied with their current provider will therefore be pleased with what Shopify Plus has in store. Some of the main takeaway points associated with this package include: 
Code-less updates and changes.
 
A host of customised template to choose from.
 
Real-time risk and performance management.
 
Concise upgrades with no downtime.
 
Extremely fast page load times.
 
More than 20 individual sales channels to incorporate.
It should also be mentioned that a dedicated customer support representative will be available 24 hours a day and seven days a week; a benefit that not all e-commerce providers can claim. 
We have entered into a brave new digital world and e-commerce will propel any business down the road to success. The only question left is whether or not your firm is willing to take the first step.
Image courtesy of Digital Commerce Connect Award Night via Flickr, with thanks.