Did you know Manchester is the birthplace of the Industrial Revolution? In the modern day Manchester is an e-commerce fashion powerhouse. An increasing number of areas in Manchester are hot-spots for creativity, including the Northern Quarter, Cheetham Hill, Salford Quays and Ancoats. Several online retailers have head offices in the city including Boohoo, In The Style, Pretty Little Thing and Missguided. But Mancunians are weaving their ideas of sustainability into the industry and are pushing to diversify the market.
Manchester: Fast Fashion Capital
Manchester has always held a reputation of being a fashion industry capital. In 1781, the world's first steam-driven textile mill was created in Manchester. The northern city became known as "Cottonopolis" and produced over 80% of the world's imported cloth. Although the industry created job opportunities and brought forth innovation, it came at a human and environmental cost. Residents of Ancoats became concerned about the increasing levels of coal consumption and wrote a document titled "Smoke Consuming at Ancoats Manchester 1820" in an attempt to persuade mill owners to reduce the amount of coal used. In 1941 Manchester's Calico Printers Association introduced terylene (polyester) and it is widely used today. The chemically made poly fibre releases two to three times more carbon emissions than cotton and can take up to 200 years to decompose.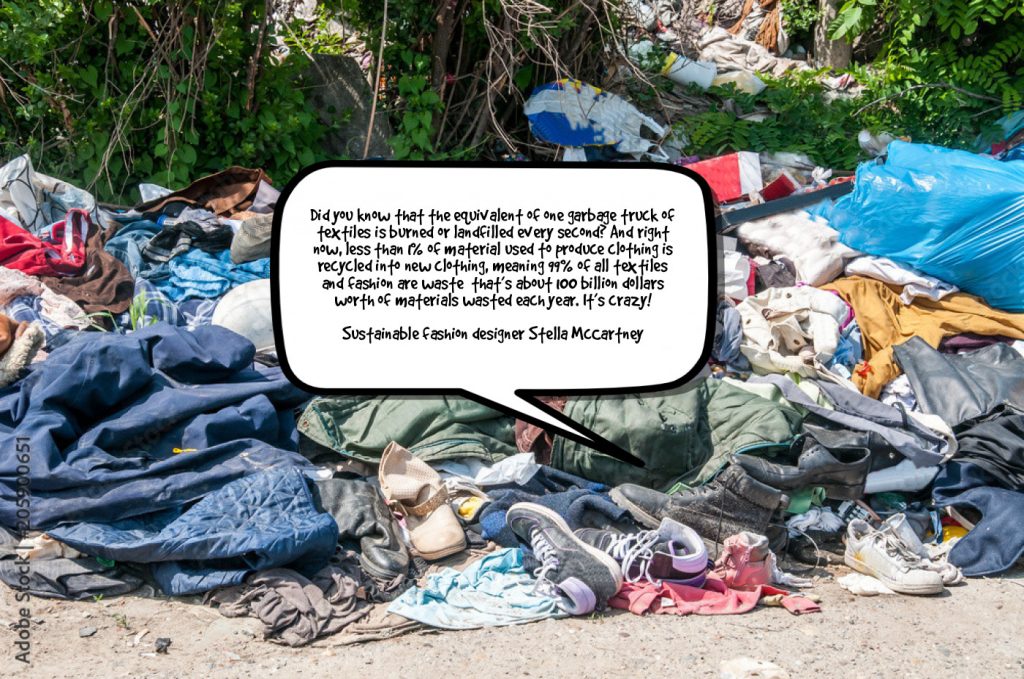 According to a study by AA Financial Services, 85% of UK adults spent less during lockdown. However, while other shops had to close during the pandemic, business was booming for online retailers. The company's website landing page was dominated by images of models in comfortable yet fashionable stay at home clothing such as tracksuits and joggers. Other fast fashion brands were also quick to realise that comfort was the key thing consumers were looking for because most people were working from home and weren't going out as much. Boohoo, which also owns PrettyLittleThing and Nasty Gal, experienced strong revenue growth across the world with UK up 39% and international up 44%.
In 2017, a record-breaking 10,200 people left London to move to Greater Manchester for various reasons including affordability and career opportunities. With its rich industrial history Manchester has become the perfect place for designers to showcase their talent. London's fashion market is oversaturated making it difficult for smaller brands to gain prominence. In Manchester fashion brands have fewer competitors and can take centre stage. Being fashionable is in a Mancunian's jeans. Even the leading designers in the fashion world like Henry Holland, Nabil El-Nayal, and Matthew Williamson are from the modern day Cottonopolis.
The cost of fast fashion
Let's undress the issues of fast fashion. Firstly, there are a plethora of ethical issues with the fast fashion industry. Many fast fashion retailers have been accused of using smaller designers' work without their consent and without crediting them. From a young fashion designer issuing a cease-and-desist order to Boohoo after the company replicated her designs, to Shein selling an exact copy of artist Sara Shakeel's digital art, copyright infringement is very common.
Fast fashion also has a dark underworld.
In addition, fast fashion comes at a high cost to the environment. Today the fashion industry accounts for about 8-10% of global carbon emissions, and nearly 20% of wastewater. Understandably, thousands of people shop with fast fashion retailers because sustainable materials are too expensive for customers to buy. But buying fast fashion can be just as expensive, if not more, depending on how much consumers buy. People who frequently buy a large quantity of products from fast fashion retailers tend to throw their clothes out more often just to replace them with new outfits. We buy more clothes per person in the UK than any country in Europe. Materials used for clothing from fast fashion retailers are cheap quality and are not durable or sustainable. Brits bin around 300,000 tonnes of used clothes which are burned or buried in landfill each year.
To find out the global implications of fast fashion, click on the video created by Teen Vogue below.
How Mancunians are taking on the fast fashion industry in their city
Mancunians are proud that their city nurtures talent and drives innovation but at the same time many believe that this should not come at a hefty cost. Ethical and sustainable fashion and supporting local businesses is important to Mancunians despite the domination of fashion e-commerce. Businesses, schools, charities, independent designers, universities and students in Manchester are all trying to do their part to make a positive difference.
Victoria Abadi, a psychotherapist from Altrincham, began shopping in charity shops in 1989 when she moved to Bristol as a student on a tight budget. The mother-of-three predicts her wardrobe is worth £5,000, but only paid £500 due to charity shopping.
Victoria has found designer pieces such as Gucci and high street labels like Miss Selfridges in charity shops for a fraction of the price. Some items are as little as a pound. She said: "Charity shops are great because there is no carbon footprint because there is no demand. You can be fashionable without adding an extra cost to the planet."
Victoria started an Instagram account called 'My Trendy 50s' to show people how they can piece outfits together and that it is possible to find trendy clothes in charity shops.
She said: "I see more wastage now with younger people because of social media. People on Instagram will post a photo in an outfit and think that they can only wear it once and throw it out. It is distressing to see."
Her 22-year-old daughter has followed her mum's footsteps and finds fashion treasures in charity shops. Victoria said: "Although there is a stigma about shopping in charity shops for some people, I do see lots of young people in charity shops and they're often very indi and vintage leaning people. For certain demographics it's actually very popular. Charity shops are usually up to date with seasonal fashion and fashion trends."
Lady Gaga's designer from Manchester, Adnan Bayyat, gave the audience food for thought when he displayed his collection at Recycle for Greater Manchester's award winning show 'Rethink Fashion'. Models wore up cycled materials including curtains, bed covers, paper clips, plastics and linen as well as dresses recycled from enamel paintings. The designer worked with pupils from Manor Green Primary School Denton, and Dane Bank Primary School, Stockport who then walked on stage to model their designs. Collections from local designers and businesses such as Junk Shop, Oxfam and Pop Boutique also showcased their collections.
The University of Salford, University of Manchester, and Manchester Metropolitan University offer fashion design degrees and specialist courses. University staff and students are shaping the fashion world. Sophie Parnaby, a fashion graduate from Manchester Fashion Institute, was chosen to showcase her collection that utilises 3D print and zero-waste technology at London Fashion Week. The institute, among recycling companies, signed up to Textiles 2030. The new expert-led sustainability initiative aims to limit the impact clothes and home textiles have on the planet. Members of staff from the institute give their advice on moving towards greater policy improvements and performance can be measured.
Dr Patsy Perry, reader in fashion marketing at the Manchester Fashion Institute told Mancunian Matters that sustainable fashion can be a hard term to define and the term is vague. She explained: "A garment cannot tick all the boxes of no harm to the environment, people and animals. If someone wants to support women with jobs in a developing country it will come at the expense of a longer carbon footprint. A company may want to switch to vegan leather to be ethical to animals, but vegan leather is not bio-degradable because it plastic based. It is about being as environmentally friendly and ethical as we can be."
The fashion marketing reader said although it is promising to see more sustainable materials rather than raw materials being used, consumers are not offered support with keeping their clothing for longer. She said: "Rather than encouraging consumers to go to repair services or up cycle, the industry encourages people to buy more clothes and that sends mixed messages."
The Manchester Fashion Institute is an active body in the community. Staff and students have been involved in projects such as up cycling donated Manchester City football shirts into hospital gowns for the Royal Manchester Children's Hospital. Dr Patsy said: "For every module the learning outcomes are sustainability, diversity and social responsibility and this interests so many students. It is very inspiring to see people want to make much needed change."
Many schools have removed textiles from the curriculum or when pupils choose their subject options not many pick textiles. She said: "Basic maintenance skills taught at schools would be good like how to sew buttons and life skills that the older generations would have known and we have lost. Older generations had to make things last but now wealth has increased we throw things away and buy new things. Some adults have never sewn a button in their life."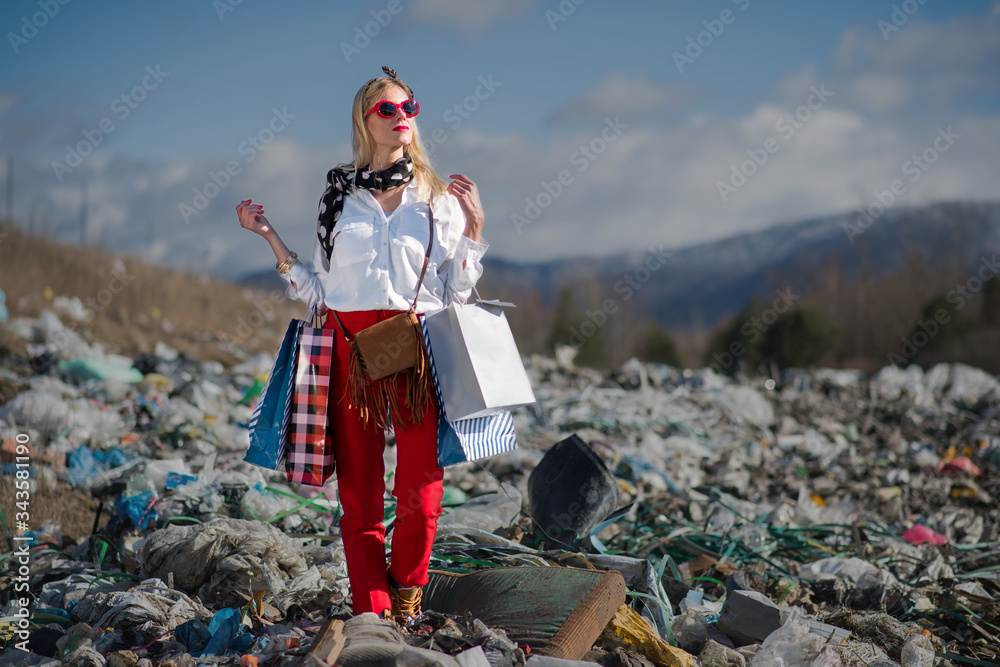 Manchester couple David and Suzanne are using their 40 years of experience in the textile recycling industry to tackle the ever-growing problem of material waste. Their company SWD in Little Hulton collects, sorts and exports around 40 million items each year to reduce landfill. Pre-loved clothing is sent to markets throughout the UK, Europe and Africa, the Middle East and the Far East and Japan. Charity shops cannot sell all of the donations they receive because many people in the UK buy new clothes and therefore there is not much demand for charity shop clothing. However, there is a huge demand for clothing around the world, especially in countries where the majority of the population cannot afford to buy new clothes.
By 2038 Manchester City Council aims to make Manchester become a zero carbon city, 12 years ahead of the government's 2050 target for the UK.  Between 2010 and 2020 the council reduced its direct carbon emissions by 54.7%, exceeding the 41% target that it had set.
The Future of Fast Fashion
It doesn't look like fast fashion will fade out. It is convenient, appeals to many youths on social media as well as influencers that do hauls and clothes are so cheap people can afford not to try them on before they buy. However, after seeing how fast fashion brands are selling their goods across the world in huge volumes at a rapid pace, people have raised concerns as to how sustainable the industry is.
Fast fashion brands know how prominent the conversation of ethical consumerism has become. David Attenborough's programmes on climate change have captured the hearts and imaginations of the fast fashion industry's Gen Z target audience. Young people care about the environment and ethical fashion and this has put pressure on companies like Boohoo to meet customer demands. Boohoo published a sustainability plan on their website pledging to use more environmentally friendly materials for clothing and packaging in the future. The company has joined groups like the Sustainable Apparel Coalition and Sustainable Clothing Action Plan to collaborate with more sustainability and ethical trade experts. Boohoo was contacted for a comment but did not respond at the time of the publication of this article.
Environmentally friendly choices are not the only concern of consumers. Modern Slavery Act 2015 in the UK was made to protect victims of slavery, servitude and forced or compulsory labour, and human trafficking. However, companies have found ways to circumvent the law because there are holes. The Act does not require UK companies to report on all the supply chains in their groups overseas. It also does not require a business to take steps to eradicate slavery from its supply chain. Instead the requirement is simply to provide a slavery and human trafficking statement every financial year.
The Act makes companies be transparent about their practices. In theory it should encourage them to be more ethical and enable the public, consumers and investors to make informed decisions about their shopping and business choices. However, unless rigorous laws are put in place to tackle dark factories infesting the industry the problem of exploitation will remain. The questionable ethics of fast fashion is certainly on the British Government's radar after Boohoo was named and shamed in parliament after the Leicester scandal. Perhaps in the future we will see much more comprehensive laws being passed.
There are more choices in the modern world than before but ultimately it is up to consumers how they wish to shop. But it does seem that an increasing number of people are looking for ethical fashion choices and groups such as the Manchester Fashion Movement were created in response to people's interest in this subject matter. We can expect to see more environmentally sustainable clothing ranges being introduced to the world of fast fashion.
To find out where in Salford you can shop second hand, upcycle your materials and get your items repaired click here.