The Smiths frontman Morrissey once sang: "I would go out tonight, but I haven't got a stitch to wear…"
Fortunately, more than three decades later, one of the 55-year-old megastar's fans has sewn together a range of knitted dolls.  
Kate Park, from East Yorkshire, has been indulging in the hobby since 2006 but she has only just received mass recognition.
"I'm gobsmacked. A couple of days ago, not many people knew about my dolls – I was just one more eccentric fan doing a bit of crafting for fun," she told MM.
"I sold a doll here and there, made charity calendars, helped moderate a fan forum, and then on Monday night everything went mental.
"Hundreds of emails came flooding in from people wanting to buy dolls. Then there were the marketing offers, crowd sourcing proposals and multiple interview requests."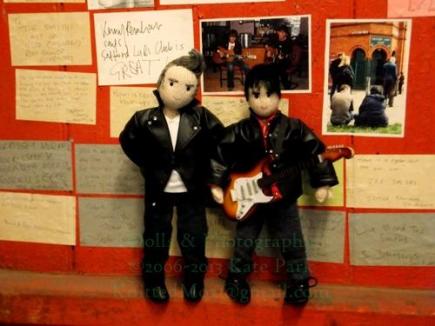 ALL STITCHED UP: Morrissey and Johnny Marr
Kate's dolls went viral, even featuring on the NME website, as she received 90 requests for dolls in the space of just 24 hours.
The University of Hull graduate, who has been an avid Morrissey fan for years, said she was inspired by Debbie Stoller's Stitch 'n' Bitch knitting books fame.
"She'd created a pattern called 'Knit Your Own Rock Star'," added Kate.
"I thought I could adapt that to make myself a little Morrissey doll. I ordered the book but it was delayed in the post.
"Fed up of waiting, I decided to invent my own pattern and it all spiralled from there."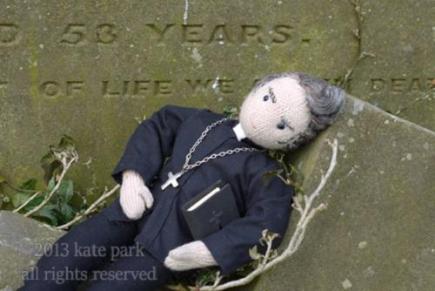 'EVERYDAY IS LIKE SUNDAY': Morrissey preaching to the choir 
Even though she has been inundated with requests for the dolls, Kate insisted she had no intention of turning her hobby into a business.
"It's really flattering that so many people like my dolls but I have no desire to spoil the enjoyment of my hobby by trying to turn it into a business," she said.
"I'll be pleased when all this fuss dies down. I sound like I'm a proper grumpy old woman – probably because I am."
She admitted that knitting had been a long-term interest of hers that it was something that she had perfected over a number of years.
"I've been knitting on and off since I was little girl," added Kate.
"My mum and gran had me making blankets and then I graduated to making rather lopsided cardigans.
"I always had an interest in miniature items although it wasn't until a few years ago that I embarked upon my first experiment in doll-making."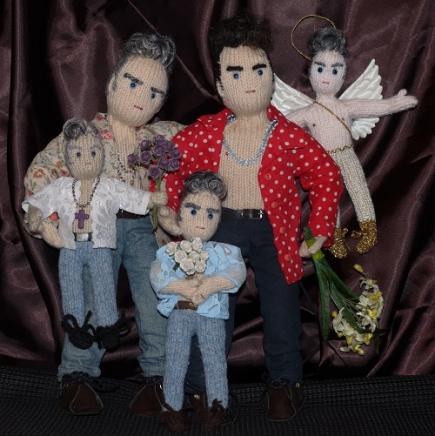 HOW SEWN IS NOW? A range of Kate's dolls
You can view Kate's talents by visiting her blog here. 
Images courtesy of Kate Park, with thanks.