If you stumbled across money in the street, would you take it?
What if that money was accompanied by a sign saying that the money was intended for those who needed it most?
That's exactly the dilemma the people of Manchester were faced with when journalists from The Lad Bible set up an experiment in Piccadilly Gardens and filmed the responses.
Most who read the sign walked away without taking the money – although not before taking a selfie, which seems to be the obligatory response to any circumstance in human life these days.
Others offered a reminder that there still is some goodness in the world, with two women taking a £5 note and offering it to a homeless man, and a gentleman pinning £5 of his own money to the sign.
Unfortunately, the experiment ended when a pair of young men took it upon themselves to take all of the remaining money, highlighting their callousness as they laughed in the face of a woman who protested.
After watching the experiment for ourselves, we at MM wanted to investigate how you would have reacted under similar circumstances.
So, we took to the streets of Manchester to find out.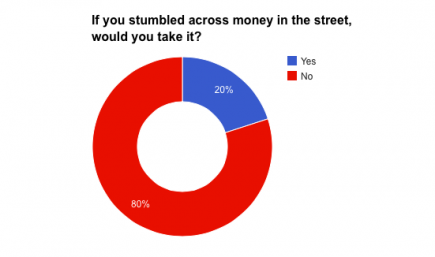 Chris Clarke, a 22-year-old student from Stockport, was in the minority when he revealed he would have taken the money.
"Of course I'd take the money, and most of those who say they wouldn't are lying," he said.
"I'm not a horrible person, I give money to charity and stuff, but when the money's just there to be taken, why wouldn't you?"
When it was pointed out that the money was intended for people who need it, Chris pointed out that 'need' is a rather vague phrase.
"What's the definition of 'need'?" he asked.
"I'm a student, I'm always skint, why do I not need money?"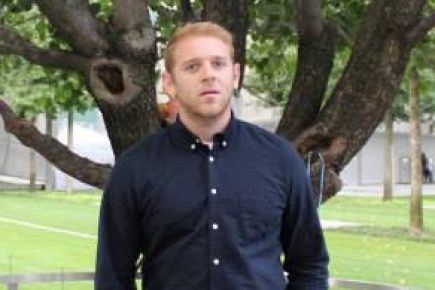 'PEOPLE AREN'T HONEST': Manchester lawyer Adam said more people would take the money than are admitting to it
Agreeing with Chris was 25-year-old lawyer, Adam Ellis, who also stated that people would be more dishonest than they let on.
"If there were loads of people around, people might not take the money because they're worried what people might think," Adam said.
"But you can guarantee if they were alone and they didn't know they were being filmed they'd take it. I'd take it, yeah."
However, student couple Rosie Phillips and Megan Jones, both from Bristol, led the way in denouncing those who would choose to take the money.
"I think it's just really sad that people would choose to take the money," Rosie said.
"People are so selfish these days, I'd like to think that I'd be one of the people who gave the money to the homeless man, but at the very least I'd be one of the ones who left it alone."
Megan agreed, saying: "Not everyone has to be a hero, but from the sounds of things, the two men who took the money were really horrible. They should be ashamed of themselves."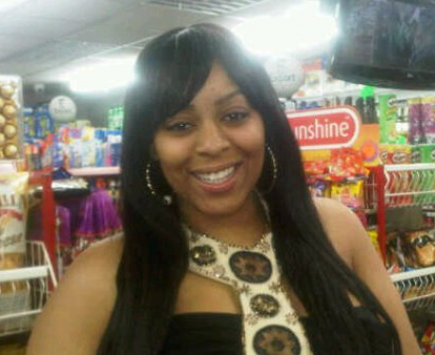 'NAME AND SHAME': Levenshulme nurse Sara Knight said the men who callously took the remaining notes should be identified
Levenshulme nurse Sara Knight, 33, also had harsh words for the youths who opted to take the money.
"They should be identified, so everybody knows who they are and what they are like," she said.
"Taking the money is one thing, but laughing about it and showing off – if they were my children I would let them have it!"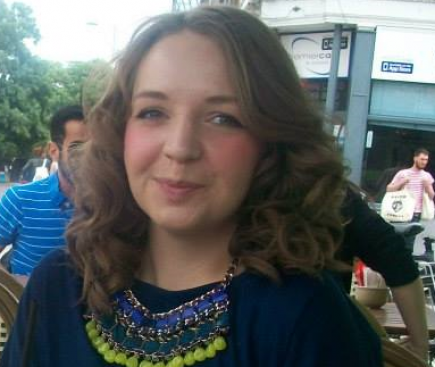 'THOUGHT MORE PEOPLE WOULD TAKE IT': Leeds-based Fashionista Fiona said she was 'heartened' by the goodwill of Mancunians
Fiona Sheringham, a 26-year-old fashion designer from Leeds, said that she was heartened by the fact that the vast majority of people didn't take the money.
"I honestly thought that more people would take the money," she said.
"Although they probably didn't because so many people would have been around in Piccadilly Gardens. Then again, I am a bit of a cynic!"
Craig Banahan, a 24-year-old BBC employee, thinks that the experiment is evidence that the world isn't as bad a place as people make out.
"Everything you hear on the news and in the media is negative," he said.
"Sure, some people took the money in the end, but look at how many people didn't. Look at how many people tried to do something positive. I think that's got to be a good thing."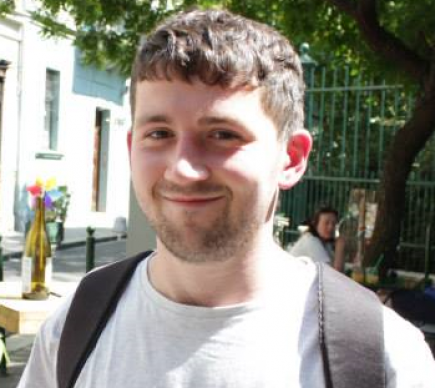 'IT PAYS TO BE KIND': Salfordian Matt Maher said that he's now good mates with a guy whose lost wallet he found
Salfordian teaching assistant Matt Maher, 23, shared with MM an anecdote in which he found a wallet on a train, and resisted the influence of his friends to take the money it contained.
"I took it to the police, much to the displeasure of my friends, and a few days later I was contacted by the guy whose wallet it was.
"He thanked me, we ended up going for a drink, and now we're pretty good mates!"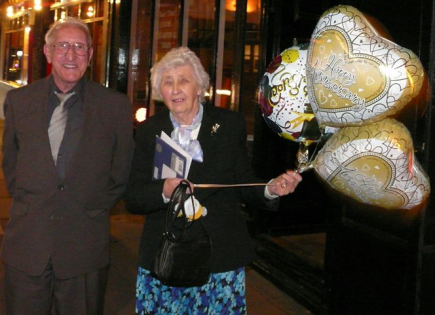 'IT'S WONDERFUL': The Daniels, celebrating their diamond wedding anniversary, said people should help each other out more
John and Hilda Daniels, who were celebrating their 60th anniversary when MM caught up with them, saw the positive side of the experiment.
"I think it's wonderful that people are doing that kind of thing," John said of The Lad Bible's experiment.
"I agree," his wife said. "If more people helped each other out like they used to, people would be so much happier!"
The Daniels seemed to be well placed to give advice on how to be happy, so MM thinks that's exactly what we should do.
Image courtesy of Lad Bible, via YouTube, with thanks