Hollywood's elite are currently facing allegations of sexual abuse – with some of showbiz's biggest names finding themselves directly in the firing line.
Now, American comedian Margaret Cho has revealed that she plans to engage and play with the contentious topic in her brand new 'Fresh off the Bloat' tour which will soon be heading to The Lowry in Salford.
When asked about why she feels she can joke about the issue, the star – famed for appearing in shows like Sex and the City and Drop Dead Diva – argued she's entitled to perform in a certain way as someone who is 'within the experience'.
"I'm a survivor of abuse so there's more of a sense of entitlement towards talking about it," she told MM.
Cho added: "I've been through this and I have compassion for survivors. I also have a sense of wanting to be liberated by the truth."
In 2015, the comedian came out as a rape survivor and a victim of child abuse in an interview with Billboard magazine.
Speaking at the time, Cho urged other women to come forward and share their experiences. Now, two years later, she acknowledges these recent revelations are a step in the right direction.
It's no secret that many comedians face a struggle when it comes to working sensitive material, an example of which was seen when James Cordon was made to apologise for jokes about Harvey Weinstein at a recent charity event in Los Angeles. 
Discussing that situation, Cho commented: "I think it's troubling when people who are not within the experience joke about it from an outsider's point of view.
"The difference is I've been a part of this and I'm somebody who knows the suffering."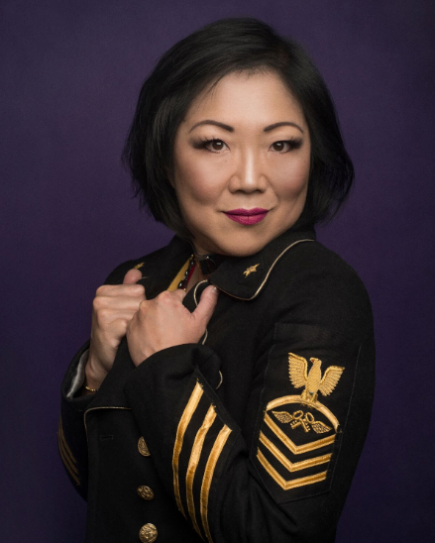 CONTROVERSIAL: The comedian refuses to shy away from sensitive subjects
Drawing on her own past experience is Cho's way of finding light and laughter within subjects that generally hold no standing as funny topics at all.
But this, this is Cho's very aim.
The 48-year-old wants to be that person who can take something truly horrific and turn it into an overall more positive action – a bit like magic, some might say.
She elaborated: "That's the real alchemy of it, taking something that's so terrible and making it widely funny. That is truly magic. That's my goal, to be a magician."
Always using her comedy in a positive manner, Cho has never shied away from discussing topics that are at the forefront of current affairs.
Of late, America's president Donald Trump has featured heavily in her material.
Cho admitted she's not comfortable with the fact that allegations against Trump have seemingly been unfairly swept under the carpet whereas other claims – such as those against Weinstein – have become extremely charged talking points.
"That's a crazy thing, that he's not being punished for that in any way," she complained.
"It's appalling. I don't understand how you can get away with this [allegations of sexual misconduct] and still be president. It just shows how far behind America is.
"This is something that he has to face and it is something we won't tolerate anymore.
"The world has changed and we're not going to give in and be silent. It's just crazy that Donald Trump is not facing any consequences for his behaviour and it's wrong."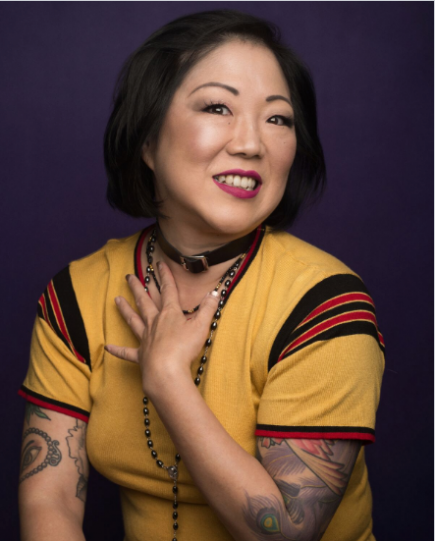 FUNNY: The 48-year-old is bringing her jokes to Salford
Cho will have her opportunity to rip into Trump and others when she performs at The Lowry later this month.
The tour is Cho's first since leaving rehab, where she spent a period of 15 months 'not wanting to face the world.'
She admitted: "I didn't want to go out. I just wanted to stay in my room and colour.
"There is a large section in the tour about recovery and being in rehab and I'm so overjoyed that I got to do all of those things and now I get to go out there and get back to work.
"I'm really honoured by my profession and by my vulnerability."
Cho – who has appeared in countless films and television shows – now boasts a fan base with nearly half a million followers on Twitter.
But showbiz is a fast moving industry and Cho is fairly convinced that a lot of her success is simply down to being around at the right time.
She explained: "I was there [making comedy] before there were any women or women of colour offering their perspectives. I think I was just around at the right time making an impact.
"Comedy was very secular before, it was just about observations and that was the extent of the comedy.
There was no real diversity. There were no people talking about suffering and pain and turning it in to something funny."
*Margaret Cho performs at The Lowry on Thursday, November 30. You can buy tickets HERE.