This year marks the 800th anniversary of one of the most important moments in English history.
By signing the Magna Carta in 1215, King John limited his own power and brought all future monarchs under the rule of law. 
The charter began the journey towards the rights and freedoms that form the basis of our society today.
To celebrate, the Houses of Parliament and the National Trust are marking the occasion by asking communities and organisations around the country to host events.
The events, or LiberTeas, could be a debate, picnic, street party or an afternoon tea – all they ask is that it takes place at 3pm on June 14 to remember the historic moment.
The first 400 organisations to sign up will receive two free tickets to the national celebration at Runnymede – the site where the original charter was signed.
And to coincide with the celebrations across the country, the Central Council of Church Bell Ringers are encouraging churches across the country to ring their bells to mark the day.
Shadow Secretary of State for Education Tristram Hunt believes that Magna Carta should be part of the education of every school child, pledging to have the national curriculum updated to give teachers the tools to explain the importance of 1215 to British schoolchildren.
But does Manchester think that the Magna Carta should be part of the national curriculum?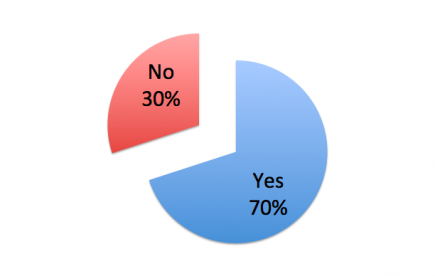 Adam Yews, 34, a joiner from Middleton, had heard the name Magna Carta but wasn't entirely sure on the history behind it.
He said: "I probably wouldn't go out of my way to look for any information on it or attend an anniversary day but I do think that it sounds important enough for it to be taught to kids in school.
"Now I know more about what it is I wish I had been taught about it in school."
Kate Rigby, 20, is a student living in Manchester and she thinks it is absolutely something that should be taught in schools.
Kate said: "It's one of the most important documents in our history. It's crazy that so many people don't know what it is.
"I wouldn't necessarily go to a Magna Carta anniversary day but people who want to learn about it absolutely should."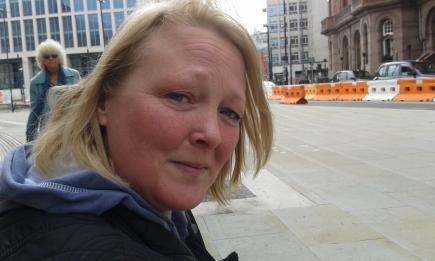 'GETTING YOUNG PEOPLE INTO POLITICS': Ecclesian Gill Betthar hadn't heard of the Magna Carta but understands its importance
Gill Betthar, 46, from Eccles, had never heard of the Magna Carta but does now feel that it is something that children should be educated on.
Gill said: "It is a good way to introduce young people into politics.
"If education on it was accessible I would definitely be interested in finding out a lot more."
Grace Turner, 27, a sales assistant from Prestwich doesn't think it's something that is vital for children to learn in school.
She said: "I've never heard of it. I'm not really sure that it is very important today anyway.
"I'm only hearing about it now but I think education should focus more on things that impact people in the future rather than what happened in the past."
Kenneth Baird, 55, a warehouse worker from Rochdale feels it is important but wants to keep it in perspective.
He said: "I think I was told about it at school. I don't know if it's as important as maths or science but kids should know about history and how lucky they are to have things are they are now.
"I'm not sure if my two have been taught about it but I hope they have been."
Faisal Ali, 29, is a waiter from Manchester and he isn't in favour of Mr Hunt's proposal at all.
He said: "I have no idea what that is. I wasn't really that interested in history when I was at school.
"I don't really think it's that important – there are much more important things that people should be taught about rather than things that went on so long ago.
"Teach them about politics now, not so long ago."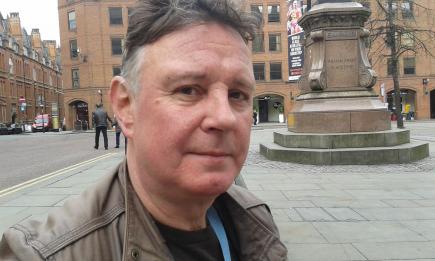 'GOOD BUT NOT VITAL': City Council employee Mark said that it is important but won't do much to encourage young people into politics
Mark Cobley, 55, is from New Mills, Derbyshire, and works for Manchester City Council.
Mark said: "I do think that it is something that children should be made aware but not necessarily compulsory.
"I studied it in my O-levels when I was younger and I do think that if the education is nearby then people should go to them.
"I don't think studying the Magna Carta in school would do a great deal to encourage young people to get into politics."
Tony Shaw, 61, is semi-retired and originates from Stockport. He said he is in favour of the idea as it's a subject that he is very passionate about.
He said: "I'm a bit of a history buff so I am quite clued up on King John and the Plantagenets.
"Magna Carta and that whole period did a lot to shape the country as it is now so maybe it should be given a lot more priority in schools.
"I also think it would do a lot to get children into history and politics because it was such an exciting time."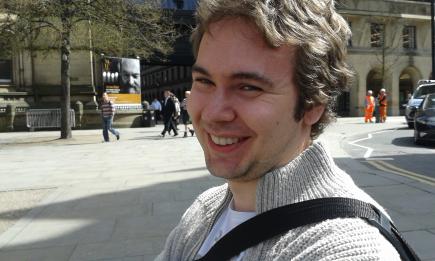 'IMPRESSIVE': Urmston market researcher Jack says history is always useful when looking at the present
Jack Roscoe, 23, is a market researcher from Urmston. Jack used to study politics and he thinks that the Magna Carta is something we should all be aware of.
Jack said: "I originally learnt about Magna Carta from a lot of history TV shows and the occasional mention in school.
"When I started studying politics it was really impressive how often things could be traced back to it.
"History is always useful when we are looking at the present."
For more information on organising a Magna Carta celebration and to order promotional material, click here 
Top image courtesy of British Library, via YouTube, with thanks