A charity in Manchester has opened up grocery stores with a difference across the UK.
Community Grocery, founded by members of charity The Message Trust, has opened up nine grocery stores in the UK in the last eight months and is hoping to open more later this year.
The first store was opened in Sharston, Manchester in September 2020 and since then they have had over 5,000 members sign up across the UK.
The grocery allows members to pay a yearly membership fee of £5, which enables them to access the stores and other services such as mental health and debt relief support.
Members can then visit the stores twice a week and do a £3 shop, which can buy them up to twenty items including fruit, vegetables and household items.
Salford store manager Brian Myles, said: "Since we've been open in February, the members have been fantastic and come from all over Manchester.
"That's one of the beautiful things about the grocery store, it's a service that is here for you if you need to use it."
"The plan is to have a nice outdoor area at Salford too, so that people can come and sit outside," said Brian.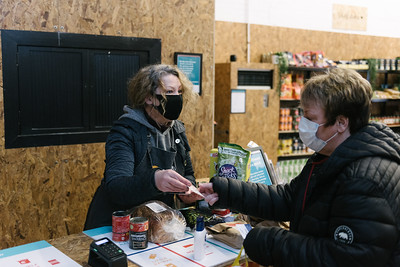 People from any background can visit Community Grocery and they also take referrals from foodbanks and social workers. The stores rely on volunteers to keep the sites going.
In addition to Salford, Community Grocery currently have sites in Bolton, Hexham, Netherton, Ragworth, Redcar, Sharston, Sheffield and Wigan.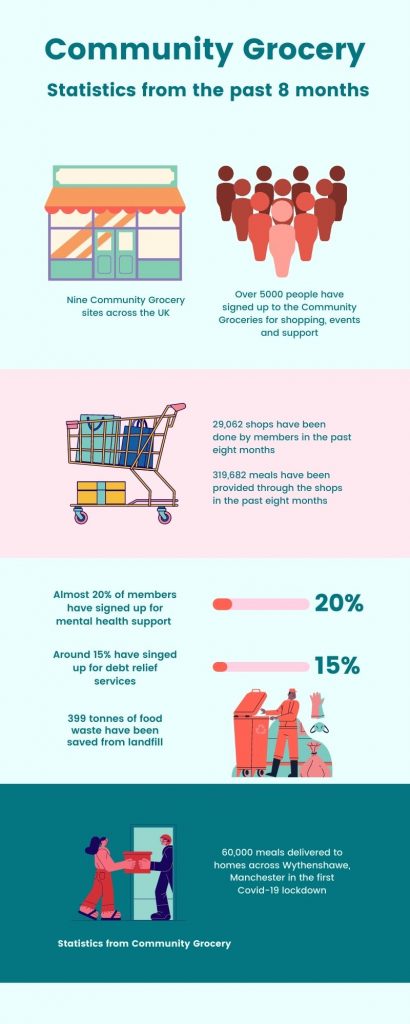 During the first lockdown, Community Grocery provided over 41,000 packed lunches for families with children and cooked 22,000 meals to distribute throughout Manchester.
Community Grocery also have a pay it forward scheme, where people can come in and make a one-off overpayment which someone who may be struggling can use towards their membership or weekly shop.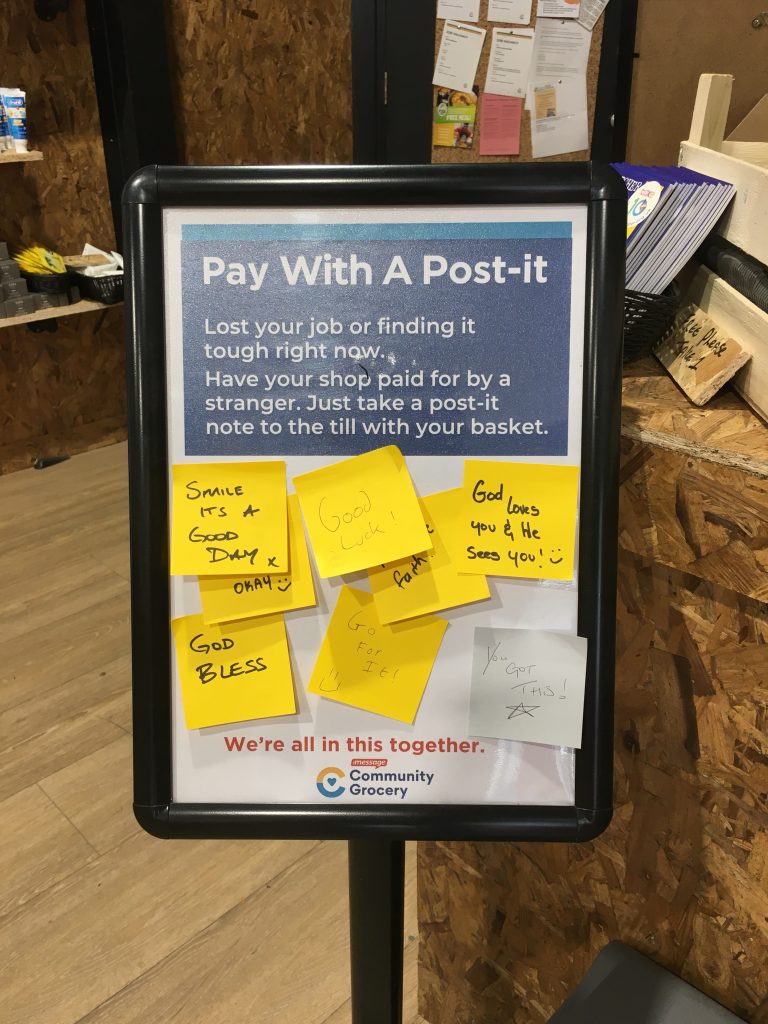 "We have a pot that we can use for someone to have a free membership or a free shop so that no-one goes without," said Brian.
The overpayments are represented by post-it notes which are left on a board by the till and can be handed over in exchange for the goods.
Donations to the stores are provided by a range of suppliers, including Aldi, Tesco, Fareshare and other local supermarkets.
Food is usually donated due to packaging issues, supermarket errors or it being too close to it's sell by date. Community Grocery have saved almost 400 tonnes of food from being sent to landfill.
You can find out more about Community Grocery here: https://communitygrocery.org.uk/