Manchester's Irish World Heritage Centre might seem an unlikely venue for an African fashion show but that's exactly what's in store at the Cheetham Hill venue.
Le Style, an event aimed at showcasing the work of up and coming and not-yet-heard-of fashion designers, will be taking over the centre tomorrow.
Lourine Ncube – also known as Loppy – who is originally from Zimbabwe and now based in Rochdale is the organiser behind this exciting project being held for the second time in Manchester.
Many of the designers involved with the event were invited to present their work, while others got in touch over social media.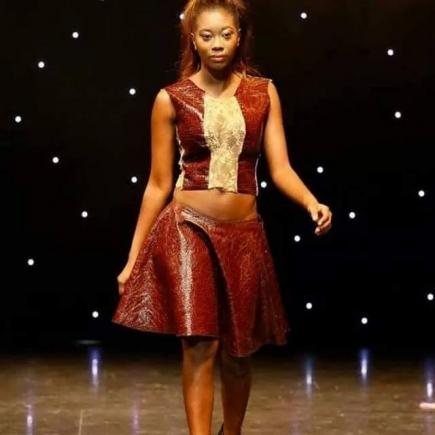 BOLD, ELEGANT: Le Style aims to explore the work of aspiring African fashion designers
She told MM: "We want to explore the talents of emerging designers and provide a platform to showcase their work.
"Many of the designers have never had the opportunity to present their work before, especially in a public setting."
Loppy started out as a volunteer for Manchester based charity New Step For African Community along with Martha Kuuya-Seidu – another designer involved with the show.
Loppy taught costume making during her time at the organization while also lecturing in Fashion and Clothing at Bradford College.
Coming from a fashion background and having studied Fashion Product Development at Bolton University, she has been designing her whole life.
She said: "I have always been into fashion. And I love to be seen to be wearing something a bit different."
Her own brand, which is still in its early stages, Miss Loppy is brightly coloured and incorporates African inspired prints with block colours, creating a bold, statement look.
Despite working full time as a health and social care trainer, Loppy designs and makes everything herself including designing for the winner of Miss Zimbabwe UK 2015.
Her client base is varied with customers from all around the world – people from Canada to Australia request her unusual bespoke garments.
Social media has had a profound impact on her brand and the accessibility of African designers' work in the fashion industry.
The fashionista said: "The fashion world is very hard to get into, even harder when you are trying to break into a new country, with new people and you don't know who's going to buy it.
"As much as you want to… it is difficult to fit in straight away."
Experiencing this struggle herself is what inspired Loppy to create a forum for the new generation of aspiring designers to get their names and their work out there in the public eye.
She said: "My aim when we designed Le Style was to promote young talents who can make a name for themselves and give back to the community."
Martha is the designer behind Fashion by Marita, another label featuring at the show.
Martha, also a Zimbabwean designer based in Greater Manchester started her company in 2009 before completing a Fashion and Textile diploma at the Hopwood College.
She excelled at fashion in fabrics in Zimbabwe, inspired by her mother who taught her how to sew at the age of 15.
'Mixed prints, multi-coloured, contemporary, elegant occasion wear initially for a plus size customer' is how she would describe her label.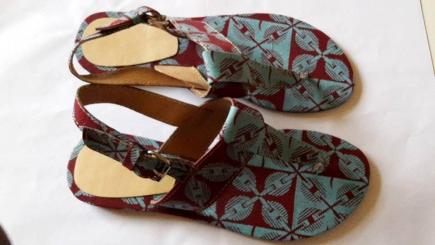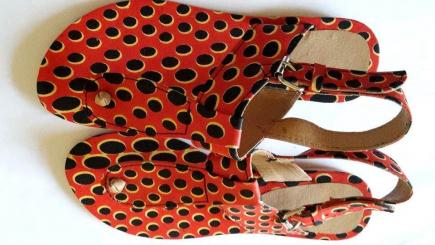 CRAFTSMANSHIP: Loppy and Marth make all their clothes but the shoes and bags are crafted in Nigeria
Like Loppy, Martha constructs her patterns and garments, except for her sandals and bags which she designs but are handcrafted in Nigeria by a skilled craftsman.
Fashion by Marita is currently available to buy on Etsy, but Martha has plans to open an ASOS boutique and a shop for her designs as well as a range of jewellery and accessories.
She has strong core values concerning her brand ethics which include fair payment for staff and paying people for their time and skill.
Le Style is on September 19 from 6-10pm. There will be a catwalk show, live entertainment, food and stalls with goods to purchase during the event.
Advance tickets are £20 or £25 on the door – to get yours, click here.