Please note: the guide will be updated throughout the week. Ensure you check back for updates!
After putting up with smelly socks, being woken up at three in the morning by creaky floorboards and having to get your tea on the table at bang-on five o'clock, your mum deserves treating this Mother's Day.
It can often be difficult to think of much beyond a 99p card, a cheap box of chocolates and some dying flowers so MM is on the case.
If you are stuck for ideas on how to reward your lovely mum for her patience and understanding, here are some suggestions on how to light up her day and show her you care on March 30.
Mother's Day afternoon tea with Yvette Fielding @ Proper Tea, Manchester 
Award-winning broadcaster and TV personality Yvette Fielding is inviting mums and their families to enjoy an afternoon at her new tearoom, Proper Tea at the Cathedral.
The much-loved former Blue Peter presenter is offering a sumptuous afternoon tea, including three tiers of home-baked treats, loose-leaf tea and a celebratory glass of Prosecco. And what's more – her own mum Angela will be there too!
The cakes, savouries, scones and tarts can be enjoyed in one of their private rooms, overlooking the beautiful surroundings of Manchester Cathedral.
Formed in collaboration with Northern Quarter's Teacup Kitchen, Proper Tea champions fine loose-leaf teas and offers a contemporary take on the traditional British tearoom. So why not treat your mum?
When: Two sittings: 12.00pm and 3pm Where: Proper Tea, Manchester Cathedral, M3 1SN
More info here. Tel: 0161 832 3220 Price: £25pp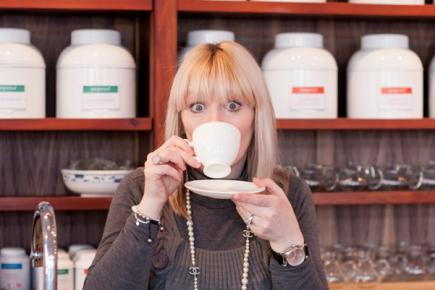 COME ENJOY A CUPPA! Yvette Fielding and her mum invite your over for tea
This Mother's Day, Al Bacio restaurant are keeping it simple: no outlandish over priced menu, just great, traditional Italian fare!
Al Bacio offers some of the finest Italian food in the heart of Manchester City Centre. With abundance of friendly atmosphere and hospitality it's the perfect place to enjoy Mothers Day!
When booking all guests will receive a free glass of Presecco on arrival. To book simply call 0161 832 7669 or email al-bacio.co.uk quoting Mancunian Matters.
Where: 10-14 South King St, Deansgate, Manchester M2 6DW
Tel: 0161 832 7669  Visit their website for full menu lisitings.

Step back in time and take mum on a trip to the 1940s. Fixing holey clothes and adjusting over-sized hand-me-downs may not be the first thing to spring to mind as a relaxing treat, but in the spirit of upcycling will prove to be a fun and productive afternoon.
Once the darning's done you can both settle down to a delicious afternoon tea, paying a modest homefront fee, while taking in the historical surroundings of The John Rylands Library.
Billed as a way to 'celebrate Mother's day in a way you've never done together before', the free event promises to shed light on Manchester mums of the past.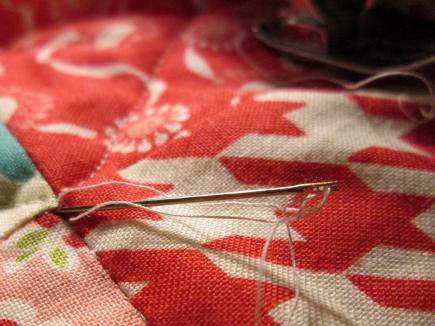 MAKE DO AND MEND: Crafty step back in time (Image courtesy of clumsy kristel, with thanks)
When: 12.00-4.00pm Where: John Rylands Library, 150 Deansgate, Manchester. M3 3EH
Tel: 0161 306 0555 Price: Free
For more information click here.
The University of Manchester Chorus and Symphony Orchestra
For any mothers who are classical music lovers, The University of Manchester Chorus and Symphony Orchestra might be just the ticket as they celebrate the 200th anniversary of Guiseppe Verdi's birth.
With recitals of scenes and choruses from iconic operas such as Aida, La Traviata and Il Trovatore,  conductors Justin Doyle, Thomas Goff, Joe Judge and James Keirl are set to produce a thrilling performance.
With the vocal talents of the Cosmo Singers joining the fray the Whitworth Hall concert is set to be a stunning spectacle.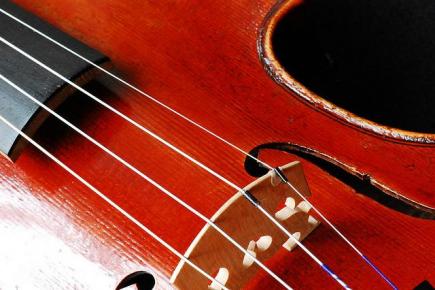 SOPHISTICATED: Celebrate iconic composer's 200th birthday (Image courtesy of steve, with thanks)
When: 7.30-9.30pm Where: Whitworth Hall, Manchester, M13 9NR
For more information click here. 
Tel: 0161 2758951 Price: Adult £12 Concessions £9 / £3
Manchester Histories Festival Drunk n Sober and Ten Plants Talk
Wining and dining is always a popular choice for Mother's Day but Manchester Guided Tours are now offering the chance to peek behind the curtain at the city's liquid delights.
One of the final events of the annual Manchester Histories Festival, that runs from March 21-30, the Drunk n Sober Talk guided tour promises to look into the boozy side of the city from creamy Boddingtons to the more sober sips of Vimto.
Not just for mums who likes a tipple or two, the tour is just as fascinating for the teetotal mothers too.
For the green-fingered early risers, biologist, garden designer and local tour guide Anne Beswick will also be digging into the lengthy history of Manchester plants in her Ten Plants talk.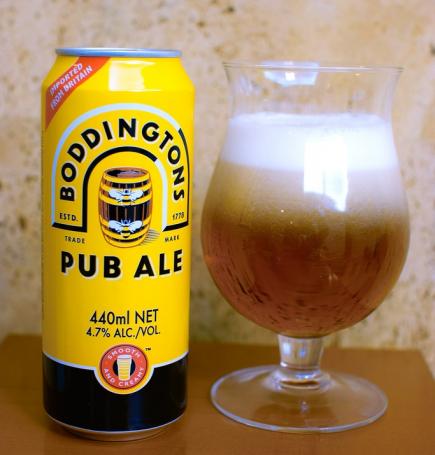 CHEERS! Walk (or stagger) your way around the guided tour (Image courtesy of Jin Nakazawa, with thanks)
When: 11am-12pm (Ten Plants) 14:00 to 15:00 (Drunk n Sober) Where: Meet at Manchester Art Gallery, Mosley St, Manchester, M2 3JL
For more information click here and here.
Price: Adult £5 Concession £3 (online booking fees apply)
Ordsall Hall Gardening Re-Enactment
If the 1940s isn't far back enough why not take a trip 500 years back and sample gardening Tudor style?
Taking place at the 750-year-old Ordsall Hall estate, mums will get a chance to meet costumed gardeners, sow seeds and learn a myriad of apothecary cures.
The roots of the event come from the Salford estate's 'Tudor heyday' and will allow mums to learn from these historical gardening gurus.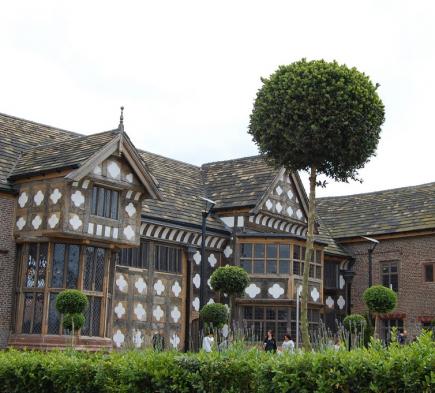 TUDOR STYLE: Learn from historical gardening gurus (Image courtesy of jd.allen123, with thanks)
When: 1pm-4pm Where: 322 Ordsall Lane, Salford, M5 3AN 
Tel: 01618720251 Email: [email protected] Price: Free
For more information click here.
If your mum loves handmade crafts and delicious sweet treats (and let's face it who doesn't?) a trip to Prestwich Farmers Market might be just the trick.
More than just an alternative to the 'world famous' Bury Market, it is a feast for the eyes and the tastebuds.
The market brings together more than 25 stalls groaning with the weight of some of the region's best produce – an excellent way to while away the hours on a pleasant Sunday afternoon.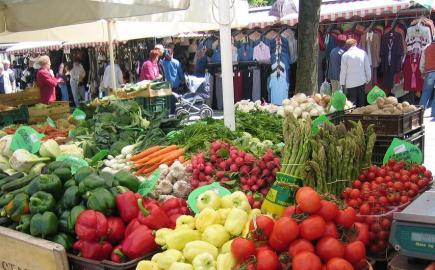 COLOURFUL: Feast for the eyes and the tastebuds (Image courtesy of Cary Bazalgette, with thanks)
When: 9.30am-2.30pm Where: Longfield Shopping Centre, Prestwich, M25 1AY
Tel: 01612535111 Price: Free
Please note: the guide will be updated throughout the week. Ensure you check back for updates!
Main image courtesy of egg on stilts, with thanks.