A former Tameside nurse has condemned the NHS for refusing to fund a £25,000 operation which will enable her two-year-old child to walk for the first time.
Allison Thomlinson's daughter Sophie spends most of her time confined to a stand up wheelchair due to a form of cerebral palsy – but she will have to undergo private treatment to take her first steps.
Health bosses say there is no public money available for Sophie's treatment for Spastic Diplegia. Yet the decision comes after reports of cosmetic procedures being funded by the NHS like breast implants and liposuction.
Now Sophie and her family are fundraising for the operation with the youngster fronting her own Just Giving page entitled 'Sophie's Tiny Steps' with the strapline: "I want to be able to walk just like all my friends." The site has so far raised £1,300 from well-wishers.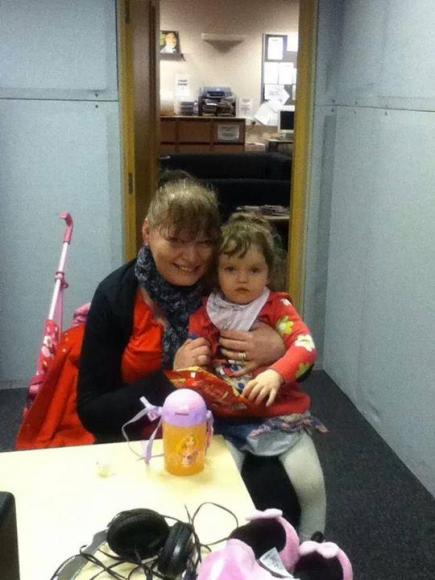 'SHE WANTS TO WALK LIKE HER FRIENDS': Allison and daughter Sophie
Sophie's mother Allison, 40, from Dukinfield, Greater Manchester, said: "When you think that you can get a boob job or a tummy tuck on the NHS but not something that can help a little girl walk really makes me angry and upset.
"Surely the type of treatments should be prioritised in terms of what is essential.
"When I was told we needed that £25,000 for the operation my world came crashing down. It's ridiculous as £25,000 is a lot of money for a family to try and raise, but if it means Sophie can walk then it is all worth it."
Sophie was diagnosed with Spastic Diplegia after being born prematurely at 33-weeks. Her mother noticed that at 18 months old she was bunny hopping rather than walking.
After her diagnosis, Sophie was forced to undertake painful intensive therapy to strengthen her muscles and now spends most of her time confined to a stand up wheelchair.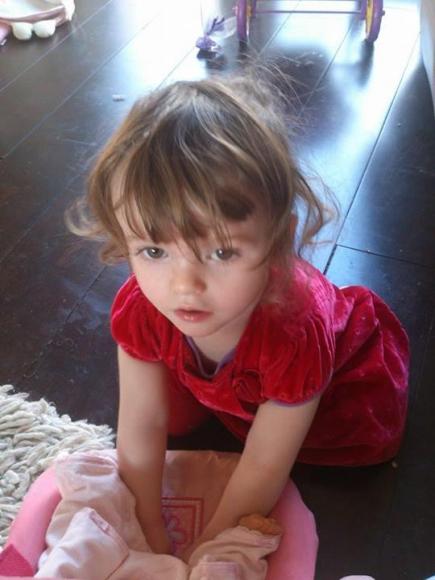 'CHANGE MY LIFE FOREVER': The operation will cost £25,000
Sufferers of Spastic Diplegia are unable to use their legs as the signals from the brain do not reach the muscles causing agonising contractions.
Allison has since been raising funds for Selective Dorsal Rhizotomy Surgery which Sophie needs in order to walk.
The surgery requires the bones of the spine in the lower back area to be opened to reveal the end of the spinal cord which are then divided to free up constricting muscles.
The operation is expected to take up to ten hours and isn't available on the NHS leaving Allison and her family devastated. Yet Sophie takes it all in her stride and loves playing with her friends and watching Peppa Pig and Dora The Explorer.
The family's Just Giving page reads: "Hello, my name is Sophie and I am two years old.
"I was born premature at 33 weeks and weighed just 3lbs 8oz and I spent most of the first year of my life in hospital. In July 2013 my mummy and daddy were told that I had a condition called spastic diplegia, a form of cerebral palsy that means I can't stand, walk or run like my friends do.
"I have to do special exercises and use a standing frame for one hour every day which helps my muscles and joints to get stronger.
"My doctor has said there is an operation I can have when I am four called a Selective Dorsal Rhizotomy (SDR) which would help me walk but it may not be available on the NHS so my family and friends are helping me by trying to raise enough money for me to have the operation and change my life forever!"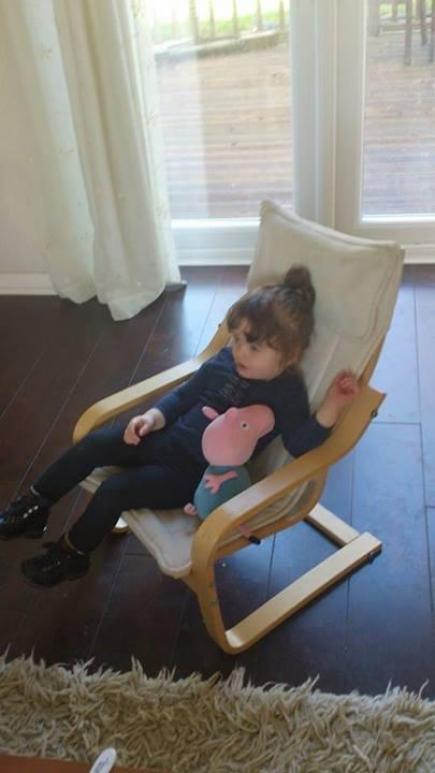 'MUMMY WALK': Sophie is desperate to take her first steps, but tragically cannot without the op
Allison, who also has a 13-year-old son Lewis, said: "The operation will mean that she will be able to walk so I want to raise the money as soon as possible.
"After three days doctors will already have her out of bed but it will be a good few years, with all the therapy, before she will walk confidently and unaided.
"She is such a bubbly little girl but I get sad when I see her watching her friends from the side-lines and not being able to get involved.
"She always says to me 'mummy walk' and you can see how desperate she is to take those first steps but we are working hard."
Allison is hoping to have raised the money before Sophie turns three then it will be months of therapy before she will become stable on her feet.
Allison, whose husband Craig, 44, is a computer specialist, added: "My husband now works from home as because I had an accident a few years ago I have a bad back and can't always lift Sophie.
"Lewis absolutely adores her and is so protective and even helps me with the housework. So far it has been amazing what strangers can do for someone they have never met, it is just amazing and we are so grateful to everyone involved for donating money."
The family are raising money with the help of Tree of Hope, a charity which helps with the finances of families with disabled children.
Images courtesy of Allison Thomlinson via Facebook, with thanks.