Manchester's a wonderful place to be during the summer months.
As well as countless musical events, a host of food fairs, and about four days in which the sun manages to permeate the seemingly impenetrable clouds, the city's casinos have a load of great goings on to appeal to gamblers and general fans of a good time alike.
We checked out the programme of events of Manchester's top casinos to bring you the lowdown on what's going on for the rest of summer 2018!
Check out all these exciting events below. There are a bunch of events that will cost you nothing to attend unless of course you intend of placing a small wager. There are many opportunities to do this online so it does not interfere your enjoyment of the events.
Genting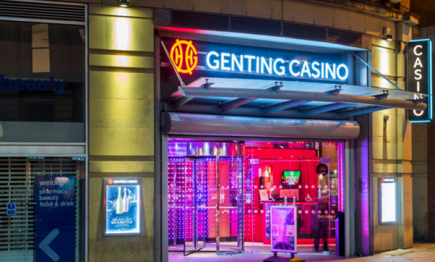 Roulette Tournament
On the last Thursday of every month, Genting hosts their Electronic Roulette Master Tournament. Roulette tournaments are great because literally anyone can win!
There's also a guaranteed top prize of £100 and entry is just a fiver! What's not to like?
Cocktail Master Classes
Fancy yourself as a master mixologist? Why not book onto one of Genting's Cocktail Master Classes? There are a couple of different packages available. They start at around £20 per person.
For that, you get expert tuition and, of course for that you get to sample the delicacies you create. They're ideal for a girly afternoon, hen do, or birthday.
Live Sports
For sports fans, the end of summer means only one thing – the new football season! Genting is showing all the games on their huge nine screen video wall. The atmosphere is always great in there on match day!
Fans of boxing can watch all the big fights in Genting too. The next is between Anthony Joshua and Alexander Povetkin on Saturday September 22. 
We'll be cheering Joshua on as he defends his championship and so should you. Let's get ready to rumble!
To show their commitment to televised sport, Genting even allow members to suggest sporting events to show in their stylish new bar area. It doesn't matter whether if it's handball, cycling, or any other niche sport. If it's on, they'll play it!
Free Roll Poker Tournament
Every Thursday at 9pm, there's a free roll poker tournament hosted in Genting's lush card room. It's not the largest prize around but dropping it will set you up for the weekend nicely!
Grosvenor Casinos
Unfortunately, Manchester's Grosvenor Casinos aren't hosting many events to close out summer this year. However, that shouldn't discourage you from paying them a visit!
As usual, you'll find a huge selection of slots and table games to choose from. In fact, at the Bury New Road venue, you'll find the largest poker room in the whole of the North West of the UK.
There's room for 240 players in the luxuriously furnished space meaning you're almost guaranteed a seat from which to get stuck into the action.
Like the Genting casino, Grosvenor televise all major sporting events. It's the perfect place to watch your team kick off the new season after or before a few games of blackjack or an orbit of poker.
Manchester 235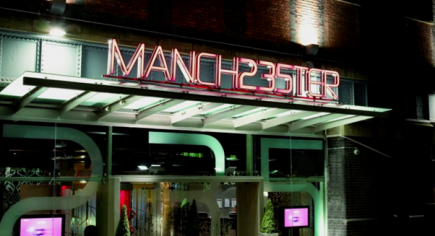 Last but certainly not least, there's the Manchester 235 casino. Located right in the centre of town, near to the cinemas on Deansgate, the 235 is an ideal spot to hit after a lazy afternoon in the city.
An evening of Burlesque
On August 31, why not head down to the 235 for an evening of sexy, sultry entertainment?
The casino is hosting an evening of burlesque performances. The night is dedicated to decadence and you'll be hard-pressed to find a more debaucherous way to spend your Friday evening.
If you're a fan of vintage chic presented in a slightly seductive setting, this one isn't to be missed!
Joshua v Povetkin
Of course, the Manchester 235 will also be showing the much-anticipated Anthony Joshua bout in which the Watford native will defend his heavyweight title.
What's more, throughout August and September, the casino is allowing punters the opportunity to win tickets to the sure-to-be-electrifying match up.
Players can earn prize draw entries each time they visit the casino. All they need to do is show up and present their knockout stamp card. A stamp will be awarded for every visit!
Along with the main prize of the Joshua v Povetkin tickets, there are also several other rewards that can be won. These include casino playing credits, free drinks, and more.
On September 14 at 9pm, there will be a prize draw at Manchester 235. If you're lucky you could be cheering on the champ the following weekend!  
Manchester £10k Poker Tournament
Just because it is summer doesn't mean that Manchester's biggest poker tournament will stop running! The £10,000 guaranteed event is held on the last Saturday of every month as usual.
Live Music and DJs
Every Friday and Saturday join other merriment makers in dancing the night away. Manchester 235 hosts some top local talent to really get the party started!
The atmosphere in a casino is always great on a weekend and 235 is no exception.
Image courtesy of Victor Ochieng via Flickr, with thanks.