Reflexology can 'double the chance of getting pregnant', a leading Northern reflexologist has commented ahead of an Altrincham course aimed at tackling infertility with alternative medicine.
Reflexology school Jubilee College are bringing their course to Altrincham's Best Western Cresta Court Hotel to highlight new methods and techniques in the field to others practicing the alternative therapy.
The course will be conducted by the college's practicing and preaching reflexologist David Wayte, who is a member of the Royal Society of Medicine.
He spoke to MM on why exploring reflexology is such an important step for prospective parents struggling with infertility.
David said: "You are doubling the chance of getting pregnant and also you don't have the horrible downside of the side effects of IVF."
He explained that IVF puts women into an artificial menopause and then 'hyper stimulates' their hormones so it resembles going through puberty again.
"It is a disaster! It is being on an emotional rollercoaster," the 51-year-old reflexologist added.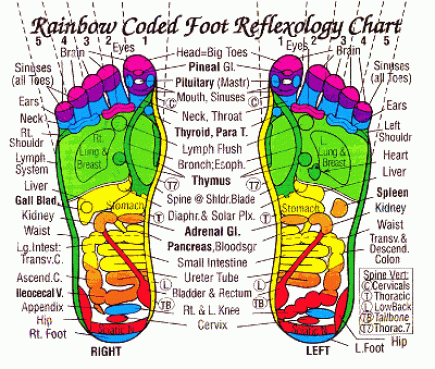 REFLEX-UAL HEALING: Applying pressure to certain 'zones' of the hands and feet can affect other parts of the body (Courtesy of Ujwala Prabhu, with thanks)
"But with reflexology there are no nasty side effects. You might feel sleepy after a treatment but if you book it in the afternoon then you can go home and have the best night's sleep you've had in months."
Nearly two-thirds (60%) of the couples David works with get pregnant, as opposed to 33% who use IVF.
At the event in January, delegates will be on hand to teach key reflexes to improve fertility of both parents and how to use the alternative therapy to make pregnancy more relaxing for mums-to-be.
The conference also aims to promote understanding of the causes of infertility for both men and women and knowledge of supplemental help available to aid fertility.
"At this course we don't just look at the female side of it, we look at the male side too," David said.
"In the old days if a couple couldn't get pregnant it was a woman's fault. That might have been the case in those days but nowadays it's actually more likely to be the man's problem.
"There are far too many chemicals that we are exposed to affecting mens' fertility. It's a mine field out there for blokes!
"And most men have sedentary jobs. Sperm are meant to be kept at two degrees below body temperature. By sitting down all the time we are frying our sperm.
"Life is full of perils and pitfalls for the poor, humble sperm these days!"
Reflexology involves the application of pressure to certain 'zones' of the hands and feet, which reflect on other areas of the body under the premise that this brings about a physical change.
It can be used to aid conception and in pre-natal situations to make labour less painful.
A recent research paper has recognised reflexology as an official form of medical treatment to help mums to both get pregnant and get through the pregnancy.
David's Nottingham clinic, Jubilee Holistic, sees almost double the number of couples starting a family than the average IVF clinic.
Not only does reflexology appear to be more effective than the more mainstream alternatives, but it can take less time and as a result, costs less.
David said: "The last two ladies got pregnant in just four treatments, so that is four weeks but with IVF you are pulled from pillar to post for a number of months. Not to mention the cost of it if you can't get it on the NHS!"
He explained these sessions are not just about treating infertility, but about offering advice, helping normalise women's menstrual cycles, and dealing with morning sickness and back pain.
Reflexology is also said to be helpful for ladies suffering from endometriosis and polycystic ovary syndrome.
"We support mums-to-be through the entire pregnancy. It is the best. It is the most wonderful job in the world," David added.
David's love for helping couples start a family came into his life when he least expected it.
"It was something I got into by accident. I used to do a lot of talks, all attended by ladies of a certain age – women looking for help with menopause," he told MM.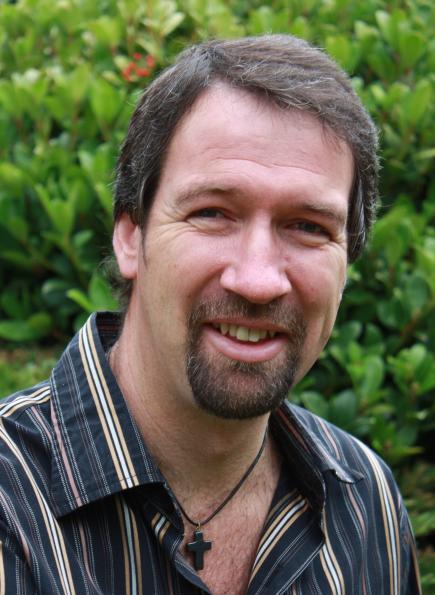 THE WAYTE IS OVER: David has a 60% personal success rate in getting couples pregnant with Reflexology
"One day, one of the ladies asked for me to help with her daughter who had hormone problems. She said if my treatments helped her, they could help her daughter.
"The word spread like wildfire and suddenly I got all these ladies sending me their daughters. It just went from nothing to an overnight success."
The woman got pregnant within three treatments despite the fact she had been trying for over a year.
David has never had a family of his own, but he said he gets the same fulfilment from seeing his graduates prosper.
He said: "I look at my graduates as the family that I would chose to have. They all keep in touch. It is a family."
The Enhancing Fertility and Maternity course will take place at Altrincham's Best Western Cresta Court Hotel on January 10 and there are just four spots left – to snap one up click here.
Main image courtesy of Paul Bence, with thanks