Compared to Manchester's usual rainy dull weather, it's no surprise that people are struggling to cope with this summer's tropical climate.
Luckily, we need look no further for help than the contestants from Love Island. 
With our love-seeking reality stars hailing from all over Great Britain but stuck in the scorching Spanish weather for weeks on end, they have all the tips up their sleeve for keeping cool.
1. Get your bottles out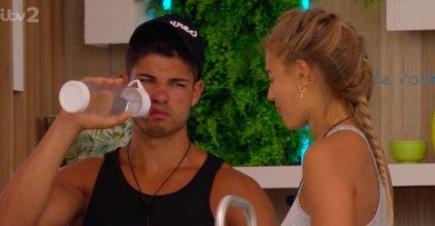 This may sound pretty obvious but constantly sipping cold water the whole day will insure your body stays hydrated and not overheated.
The Islanders are known for their infamous water bottles, always in hand. This is a must if they are to perform for us 24/7 in such heat.
2. Ditch the slap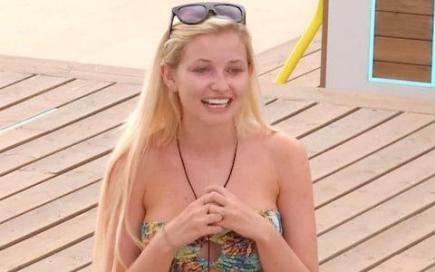 Keep the makeup on the low down.Especially with summer tans giving you a glow, makeup during the heat should be given a miss.
It's going to sweat off anyway and can contribute towards feeling even stickier.  
Amy, who left the villa after an emotional heartbreak, was often without makeup. Known for being a wise islander, she chose comfort over a full face.
3. Don't worship the sun
The sun, which rarely makes an appearance, excites the English almost too much when it does.
This results in many people spending extended periods of time trying to soak it up before it disappears again for who knows how long.
However, lying in the sun is no help at all for those English bodies used to the cold.
Spending time in the shade is a big factor in keeping from overheating. Love Island contestants spend loads of time chilling on the daybed in the shade and out of the sun's harmful rays.  
4. Get wet and wild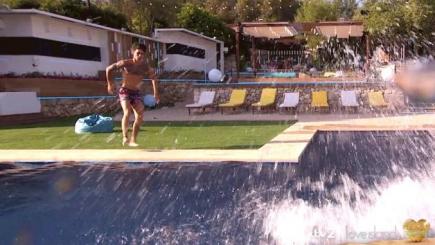 Contestants do tend to jump in the water quite often on the hit reality show.
Admittedly, even without a pool I like to splash my face with cold water when I feel like the heat is getting too much.
Though not everyone can do the silly salmon into the pool like the boys do (most of us commoners don't own a backyard pool), hopping into the shower for a quick cold blast can refresh you in seconds.
*Images courtesy of ITV2, with thanks.