Just over a year ago, a brave young boy called Jack Acton lost his life at the age of four after a short battle with a rare incurable brain tumour.
Jack's uncle, Mark Acton, who works at Access to Music College in Manchester, told MM about his own memory of Jack, the legacy he has left behind and how he immortalised the youngster's memory through music.
Jack was diagnosed in the late spring of last year with a rare brain tumour called DIPG (Diffuse Intrinsic Pontine Glioma) which is an incurable illness that tends to affect children aged five-nine.
Thanks to the help of Starlight Children's Foundation, Jack was provided the utmost care, comfort and enjoyment that was possible during such a difficult time of his life.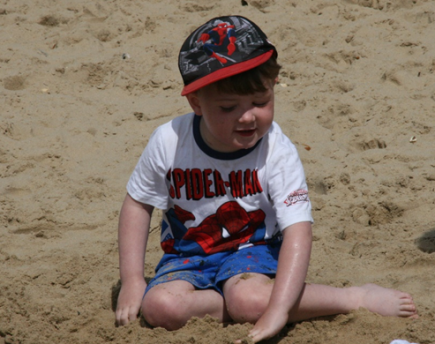 BUBBLY AND HAPPY-GO-LUCKY: Young Jack enjoying time on the beach – his family created a superhero-themed park run in aid of the four-year-old
Starlight helped the Acton family create a superhero themed park run in aid of Jack and even organised a special early Christmas for Jack in the October of 2016. 
With the incredible contribution Starlight made to Jack's life, Mark instinctively felt that he must try and give something back to the charity, his brother (Jack's father) and most importantly Jack himself.
Using the skills he knew he had at his disposal, Mark paid homage to Jack's life through an original self-created song named 'Song for Jack' – performed and recorded with his band Cushion (made up of friends and associates) to try and raise money for Starlight and give something back to a boy that gave him much happiness in the four years that he was alive.
"A typical kid by all accounts with a bubbly, happy-go-lucky attitude," was how Mark described Jack.
"He possessed an infectious smile and laugh that warmed the hearts of many who knew him.
"Despite going through a lot of treatment, Jack would always find fun in everything.
"He was obsessed with giraffes and with Thomas the Tank Engine trains so a lot of the drawings that are seen in the music video have a lot of those themes.
"It was admittedly a hard time for everyone but one of the ways that I have of dealing with emotional situations is through music and through writing songs, so partly it was also quite cathartic for me.
"I just wanted to do something for my brother and it was like a gift to them. I wrote as if they were singing it to Jack and it was a way to keep Jack's memory alive."
Alongside the music created, Mark created a special accompanying music video featuring pictures of Jack from his seven-year-old brother Ben as well as numerous other friends, his attempt to illustrate their time spent with him.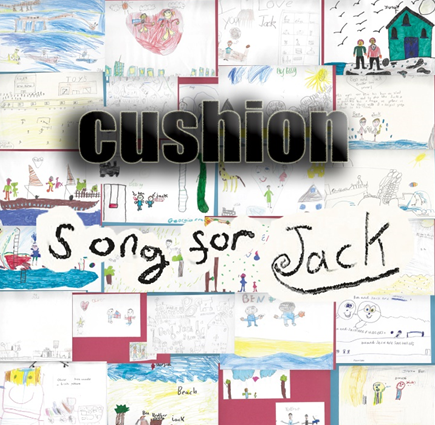 'SPECIAL THING': Access to Music's Mark Acton said he hoped the song in memory of his nephew would make a positive contribution to other people's lives
After this was collected together into a book for Jack's parents, the pictures were scanned and animated by Mark himself who displayed the pictures as moving images to bring some of those memories alive for the audience.
"I wanted the song to raise awareness and ultimately raise money for a charity that had contributed so positively to the Acton family," said Mark.
"The more people who buy it or stream it, the more money it will raise for such a worthy cause in Starlight.
"It will enable Jack to give something back to the community and, although he only lived until he was four years old, he will have made a positive contribution to other people's lives.
"Ultimately, I think that would be a special thing for his parents."
Song for Jack is available to download on iTunes and to stream on Spotify.
'CUSHION-A Song for Jack'. Download it now…just 79p on iTunes. In loving memory of Jack. Proceeds to the Starlight Children's Foundation.

— Urmston Primary (@UrmstonPrimary) November 10, 2017
All money from proceedings will go to Starlight Children's Foundation. Information here: https://www.starlight.org.uk/
Many thanks to Mark Acton for sharing his story with MM and providing the above images of Jack.