With the money flowing in for charity cyclist Linus Lind on his 1,600-mile pilgrimage from Uppsala to Manchester, the Swede is hoping he can double his initial target.
Braving wasps and breakdowns, the 31-year-old had hoped for around 10,000 Swedish krona (£850 approximately) to give to Doctors Without Borders for his trip from home to FC United's Broadhurst Park ground.
With more expected to pour in as his ride
only gets harder,
Linus told MM he was hoping for double.
"We've raised Over 6000 SEK now! Fantastic! If we keep it on we might even reach 20000!" said the hardy Swede.
You can carry on donating
here.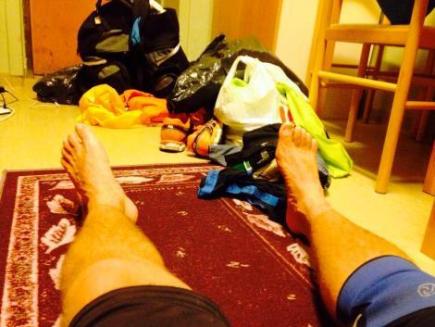 LEGS OF STEEL: Linus resting up after another day's hard slog
Since the last time we reported on him, Linus travelled from Stockholm to Mariefred and was confronted with two very contrasting weather fronts.
"Got out of Stockholm late due to a somewhat late night and as I started pedalling it was scorching already," he
wrote on his blog.
"It was a great trip to Mariefred on both gravel and asphalt and through some beautiful old mill environments."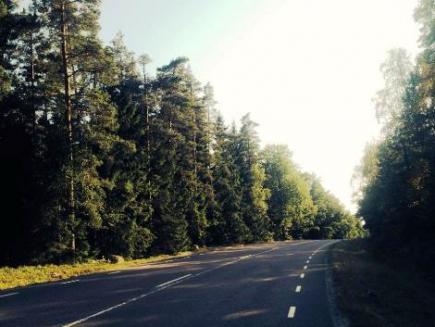 PICTURE PERFECT: One of the better roads Linus has come across
"A beauty! Great asphalt and a lot of downhill that sent me up to a speed around 50 km/h at max. I had great music in my ears and the sun was shining albeit not too hot. Couldn't stop myself from screaming like a mad man." 
After the very hot weather, Linus has since had to put up with other extreme conditions: "A few days ago I was hoping for a little less heat. Be careful what you wish for. Biked through a hale storm."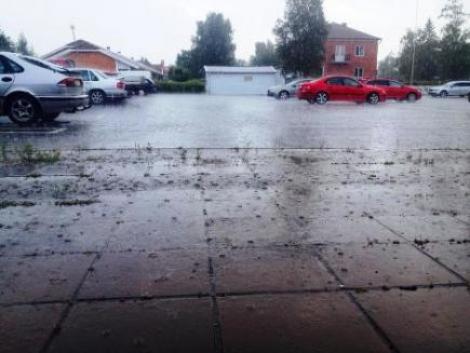 Images courtesy of Facebook, with thanks.