It has begun. The Premier League season has started with Old Trafford hosting the Hammers last Sunday.
This puts an end to the silly season surrounding football that has lasted for too long by many opinions.
By the time you read this, we will have seen how the Red Devils fare without Zlatan Ibrahimovic (out of contract) but with the addition of newcomers Victor Lindelof, Romelu Lukaku, and Nemanja Matic.
But at the time this article is written, the first match of the team is still a few days away.
So, instead of discussing how paint dries, how new casinos are opened in other places, and how grass grows, let's take a look at a perhaps more entertaining thing, still linked to Old Trafford but in a different way: movies.
In America, sports movies are pretty well received by the audience – especially by the devoted fans of said sports, but by the general audience as well.
Surprising as it may sound, England seems not to have too many sports-inspired flicks, even though the devotion towards sports is equally great – maybe even greater – here.
Football related movies are pretty hard to find, and finding the ones linked to Manchester United is even harder.
Hopefully, our list will be filling the blank and give a few viewing tips to our readers.
United (2011)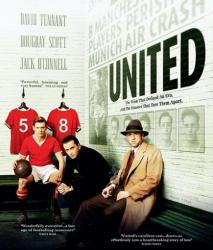 "United is based on the true story of Manchester United's legendary "Busby Babes", the youngest side ever to win the Football League and the 1958 Munich Air Crash that claimed eight of the their number.
The film draws on first-hand interviews with the survivors and their families to tell the inspirational story of a team and community overcoming terrible tragedy."
Despite it being an old(ish) TV movie, United can be streamed through Netflix even today.
My Mate Manchester United (2011)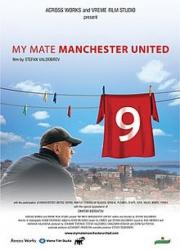 An interesting documentary about devotion to your favorite team, "My Mate Manchester United" tells the story of a 48-year-old Bulgarian fan who has vowed to change his name to "Manchester United" if his favored team beats Bayern Munich in the Champions League final of 1999. As in a miracle, the Red Devils score twice in the last two minutes of the game and win the trophy.
Marin, the protagonist, then starts his decade-long struggle with the authorities of his country to make good on his promise, which takes him to Old Trafford where he can finally meet his idol, Dimitar Berbatov.
Believe (2013)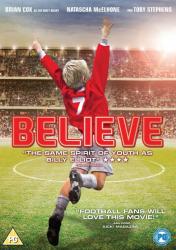 "Set in 1984 and inspired by true events, 'Believe' is a funny and touching fictional tale about legendary Manchester United football manager Sir Matt Busby, who helps a wayward boy fulfill his dream.
An act of petty crime by 11-year-old Georgie becomes a collision of fate as Sir Matt tracks him down, only to discover that the boy is an extraordinarily gifted footballer and captain of a team of unruly talents.
Having lived with football all his life and survived the tragic 1958 Munich plane disaster, in which eight of his young players were killed, Sir Matt is still committed to continue his work of 'training lads for life' and so begins a thrilling adventure as Sir Matt Busby, comes out of retirement to transform a young group of scallywags into a dream team."