The Great British Sewing Bee has become something of a religion in our house, and we watch it with ritualistic eagerness.
This season included a Sewing Bee favourite. They did not use fresh fabric, instead upcycled clothing into something new.
One of the judges, Patrick Grant, announced in the opening of the show that we have enough clothes on the planet to clothe the next six generations of people.
We're living in a society that both preaches for and condemns fast fashion.
Meanwhile, a vintage revolution is taking place. Retro is fashionable, from vinyl making a come back to vintage shops pushing into existence. Alongside this, sewing is seemingly back in style. From crochet to embroidery people are picking up needles.
And whilst we're inside, many people are relying on the work of home sewers. For the Love of Scrubs was set up to help the factories cope with the sudden demand for scrubs at the start of the pandemic.
Natasha Wallace, a 25-year-old actor, found her love for sewing again during the lockdown. Unable to act, she took up an offer to make the scrubs for Bolton hospital and local care homes and has since made 25 pairs; starting off making them out of bedsheets.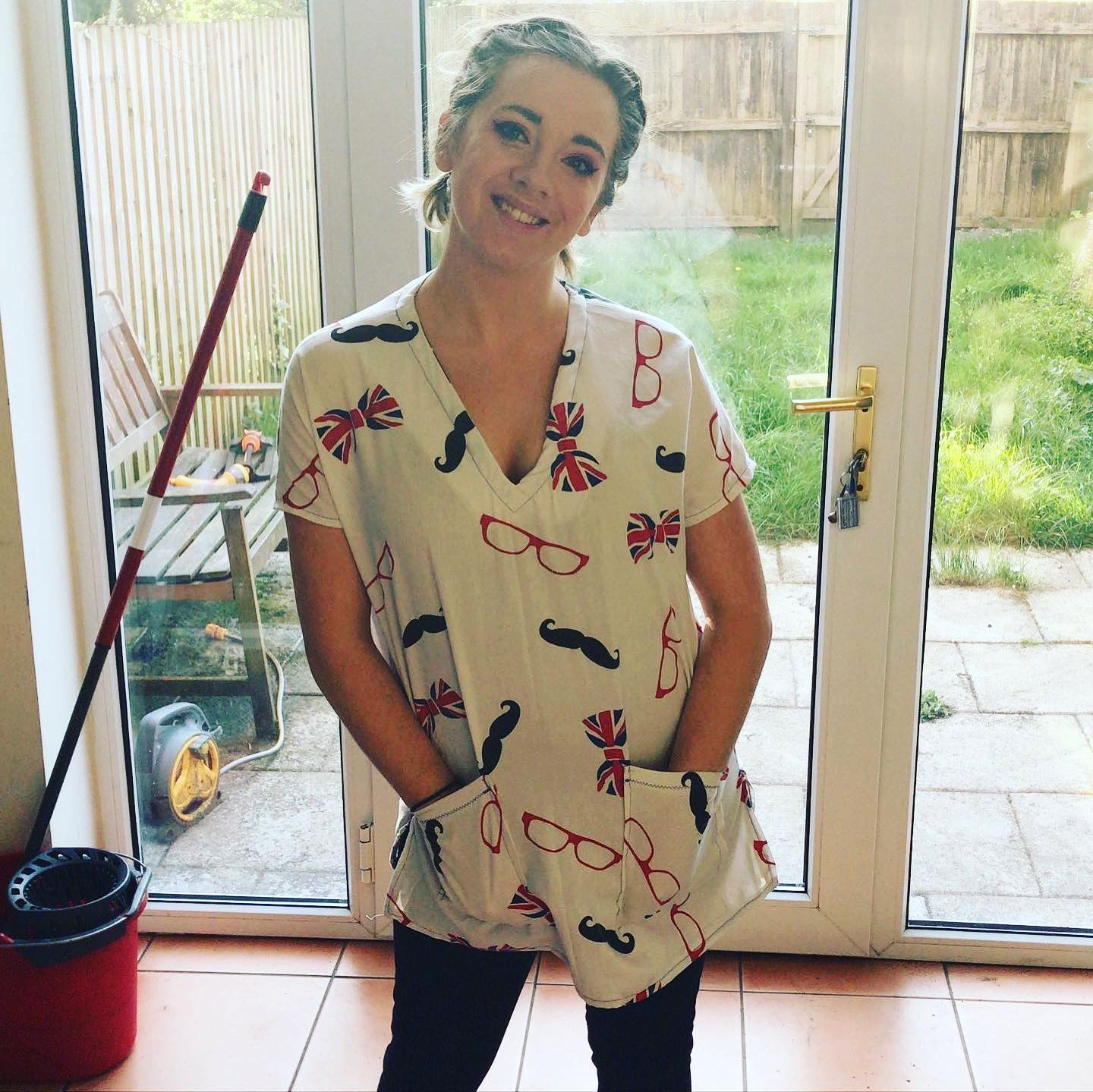 GOOD DEED: Natasha Wallace has been making scrubs for hospitals and care homes in Bolton
Talking about her experience making scrubs, Natasha said: "The first set of scrubs I made took me two days… Eventually I was able to whack a set together in just under two hours!"
Similarly, when I was furloughed from the two jobs I work, I quickly realised I could not just sit around on weekends and evenings and 'enjoy them'. Instead, I pulled my sewing machine off it's shelf, where it's happily sat since I moved into this house, and decided to try my hand at making a face mask.
I made my own pattern following a YouTube video, and now I have a vaguely successful face mask and scrunchie business, with all profits being donated to charity.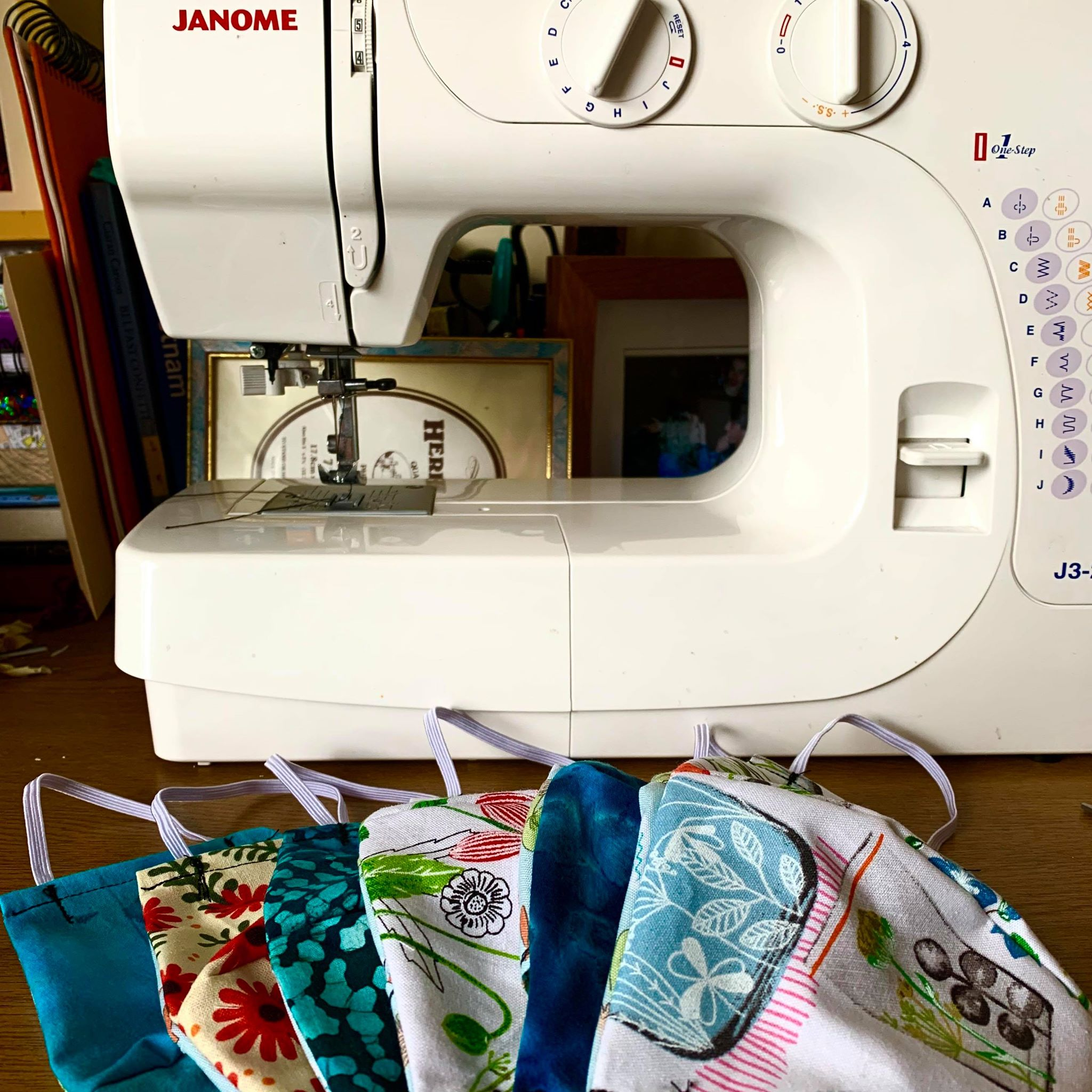 HELP: MM's Hana Kelly has been producing masks to raise money for charity
I quickly caught the sewing bug and one Sunday turned a secondhand flannel shirt into a twin set top and skirt, with a matching scrunchie.
My sister was very surprised that I had suddenly gained the ability to make clothes and quickly put her orders in. I listened, and now we have matching tops, made out of an old crazy pattern vintage shirt I had.
Natasha says the bug has stuck with her, explaining: "I've picked up so many cool skills that I was too scared to try."
However, sewing machines are not the only way people are reviving craft. Polly Harrison, 24, got into embroidery last year. But found that the lockdown has given her time to really hone her skills.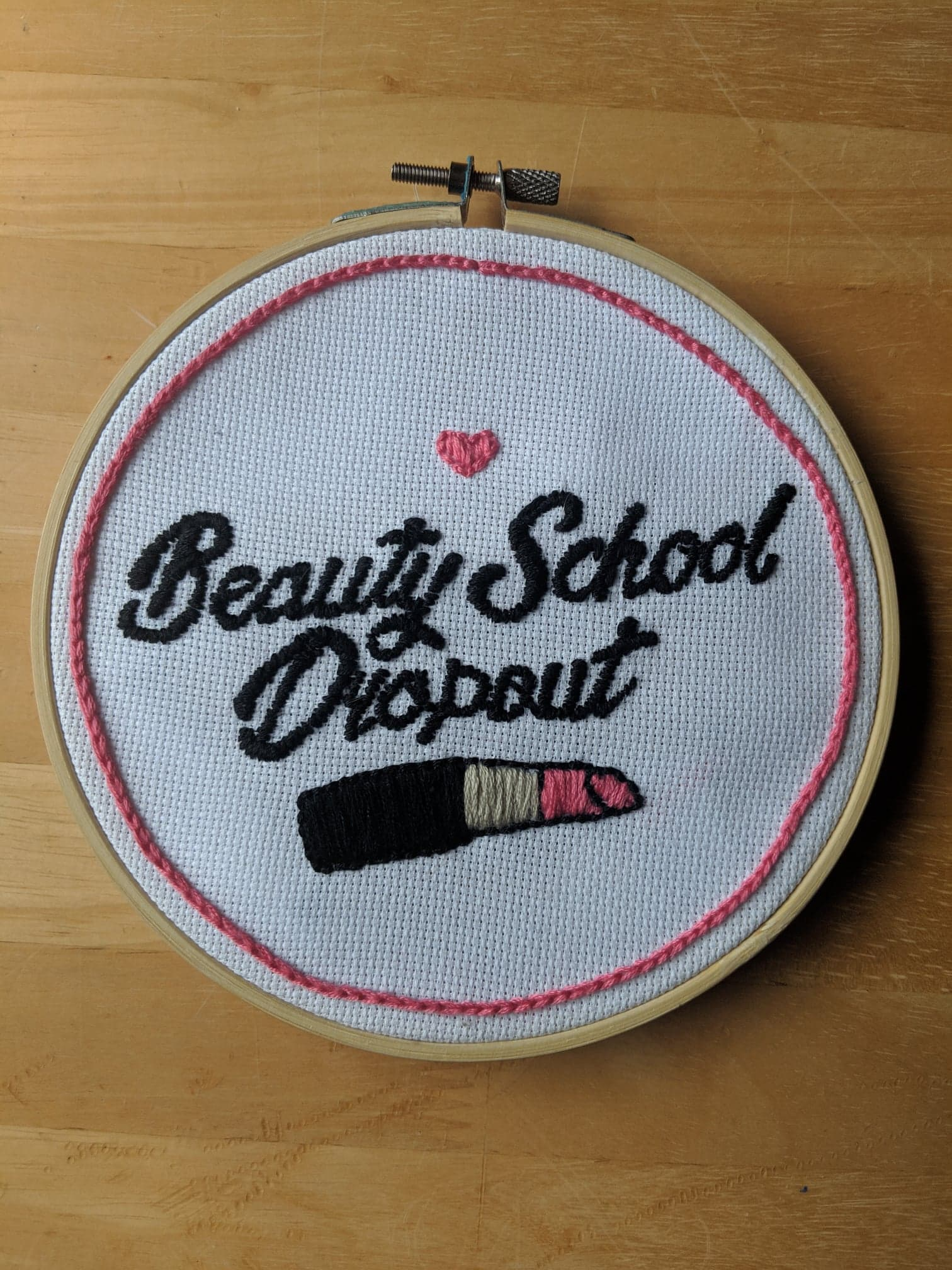 SKILL: Polly Harrison took up embroidery last year
She said: "It's something creative that I can do when I'm stressed out or don't have the capacity for university work, it makes me feel like I've been productive and keeps me motivated."
Natasha also finds solace in stitching, saying "I suffer with mental health issues, which are anxiety and depression, having the scrubs to work on gave me a sense of purpose.
"Getting involved with For the Love of Scrubs meant friendship and unity in a really dark time. It made me feel helpful instead of helpless."
Meanwhile, others are now branching into this craft. Whilst I've been making masks three people have asked me for the pattern, and I've taught a lesson. Natasha has had a similar experience with friends asking her to teach them to sew.
She has noticed a small rumble of a revival with machines and fabric selling out, and people making their own masks and other small items.
Sewing has become an outlet of creativity. A vintage that is coming back into fashion. Literally. In a world where the new fashions are readily available and everything is seemingly becoming automated.
It's nice to hold something and think: yes, I made that.