Let's face it: the outside world is a mess at this time of year.
Everyone in England seems to be bombarding the Arndale Centre, every theatre production is fully booked and God help you if you want to get into a casino or cinema.
With that in mind, we thought we'd post something a little different today: three Manchester activities you can still enjoy without ever having to leave the warm comfort of your own home.
Goodbye getting slowly smacked to death with strangers' umbrellas or waiting in queues longer than your patience, hello the quiet sanctuary that is your home! 
Dine On Manchester's Top Cuisine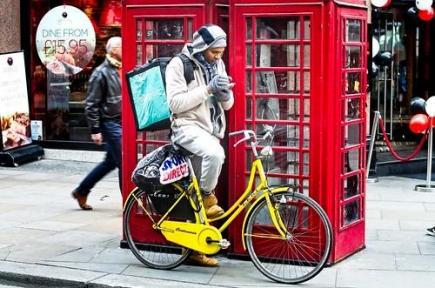 Across Manchester, we have some of the best restaurants in the world, from gourmet Michelin-star establishments to good ol' modest fast food joints. You don't have to go out into the bustling, hungry world to get your fill though, as, depending on where you live, you might just be able to order in anything you may be craving. 
Between Just Eat, Deliveroo and Uber Eats, almost anything can be delivered straight to your door. Just visit an online takeaway service, pop in your postcode and you could be feasting on Itsu, TGI Fridays, Brewski and more within the hour. If you fancy a sweet treat, Krispy Kreme, The Vienna Coffee House or My Cookie Dough may also be available in your area. You never know unless you try! 
Get That Casino Experience
Manchester is packed full of casinos but they're outside and we don't fancy that sort of vibe right now. We're staying home and we're keeping the ability to hear our own thoughts, but that doesn't mean we have to miss out on the casino experience.
Online platforms offer a wide variety of games, from roulette and blackjack to themed slot machines. Those looking for an immersive experience can still head to an online casino, since the variety of games on offer are not just up to par but even wider than their land-based versions. You can even play live casino games with real croupiers who deal cards and spin the roulette wheel in real time. 
Online Shopping
Finally, we have the ultimate alternative to going outside: online shopping. The main reason why everyone's out at Arndale right now is probably that they're buying jumpers to stay warm. There's no denying they've got some great stuff but you can get all of that stuff online and more. 
There are the regular online counterparts to well-known brands like Topshop, Urban Outfitters and even luxury brands like Vivienne Westwood, but there are so many other shops to try. Just look at what the Notonthehighstreet website has to offer, or try the IWOOT platform and you're sure to find something for everyone you've ever met.
If you're looking for slightly fancier stuff, give Brand Alley, Fashionette or Secret Sales a go, but don't go spreading them about; they'll be our little secret!
We told you: you don't even have to leave the house to have a Manchester experience or get all your winter chores done. All you need is a laptop, tablet or mobile and a good internet connection and you'll have the best winter night in ever.