The worldwide pandemic has arguably made our social lives a little less photogenetic.
During lockdown the content on our social media feeds shifted, becoming almost unrecognisable.
Instead of posting the typical selfie-centred, fake content, Instagram became a humble place of refreshing reality.
Lockdown meant the usual swarm of selfies posts significantly dwindled. The obligatory pre-night out snaps stopped flooding our screens.
And with nobody jetting off to tropical destinations Instagram was void of influencer's enviable bikini shots.
So if we weren't leaving the house, getting dressed up, or jetting off, what were people posting photos off?
Here's the top eight most Instagramable trends of lockdown.
8. Run 5km for NHS Heroes: 16,719
#runforheroes #run5donate5nominate5
This was the challenge which saw us run 5km, donate £5 to the NHS and then nominate a further 5 friends to carry on the trend. It was a challenge created on 28 March by 27-year-old Olivia Strong. This trend kickstarted a lot of people's newfound running hobby.
It also raised over £5,000,000 for the NHS, an all-round great trend which gave back to the community and was good for our health.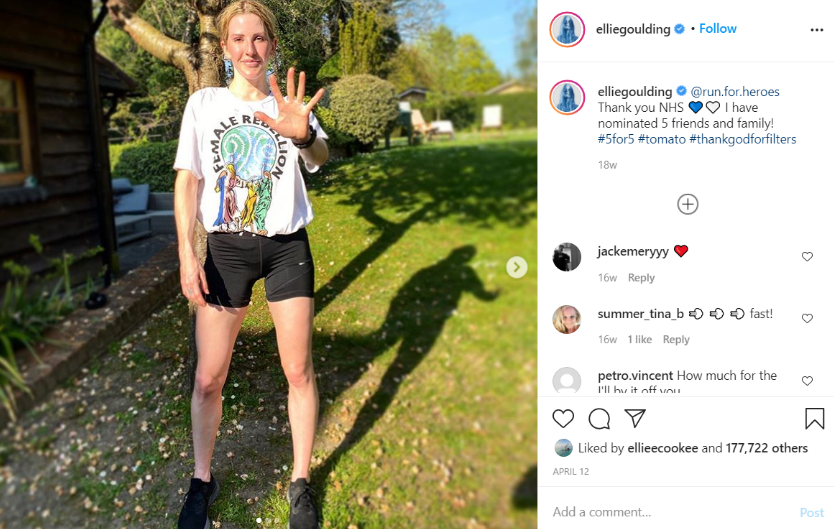 7. Panic Buying: 89,221
#notoiletpaper #panicbuying
Remember at the start of the pandemic when everyone thought the lockdown would resemble something out of a post-apocalyptic film so decided to stockpile toilet role.
The shelves were empty for weeks, which meant a lot of vulnerable people had to go without.
People took to Instagram in their thousands to shame these stockpiles and voice their outrange. But thankfully this trend didn't last long and the toilet roll was soon back in stock.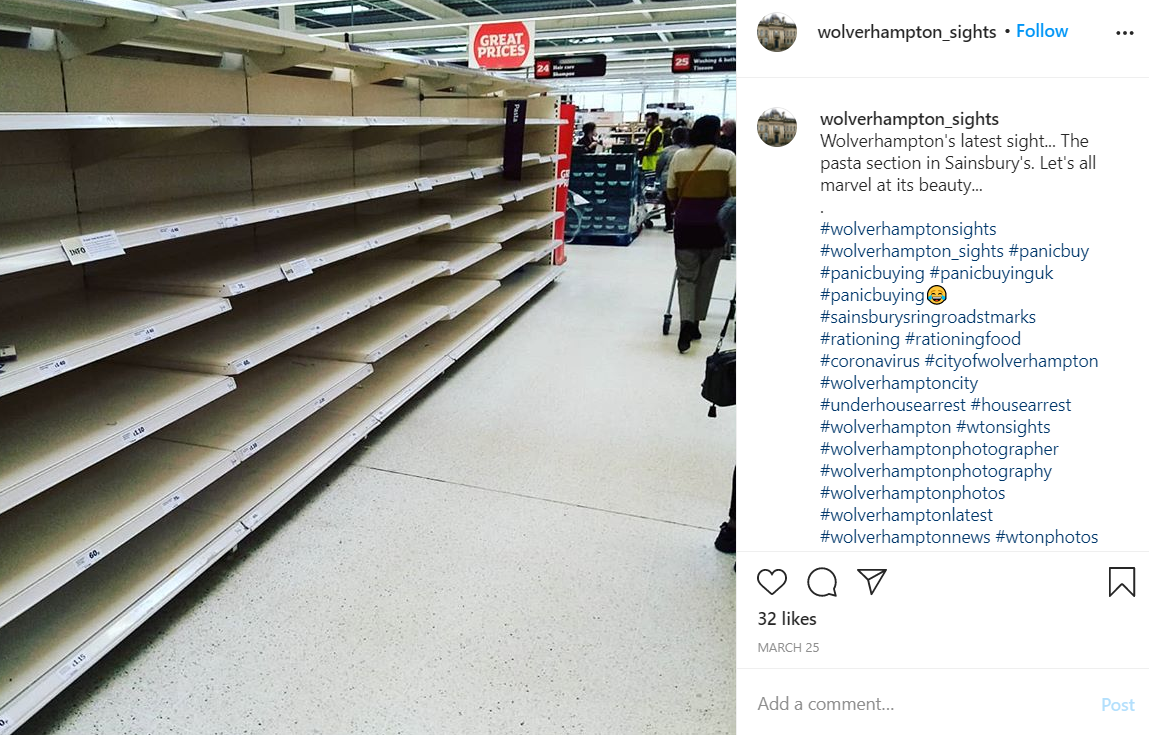 6. Lockdown hair: 280,595
#coronahair #lockdownhair #quarantinehair
With hairdressers closed people were forced to support some very questionable hair styles during lockdown.
Some decided to support the caveman look and let their hair grow. While others attempted to tame their locks by getting invented with the scissors.
The buzz cut made a definite comeback as the remedy to many of these failed attempts.  But all these attempts whether successes or failures were shared online under a mixture of hashtags.
Here's an exact breakdown of the most popular hashtags used to document our lockdown locks.  
5. Push up Challenge: 351,181
#pushupchallenge #pushupchallenge2020
Similar to the 5for5 challenge, this exercise challenge meant you had to film yourself completing 10 push ups and then nominate someone else to follow suite.
Unlike the 5for5 challenge, it wasn't in aid of any organisation. Instead, its main purpose was to flex off to your mates and show them how strong you are.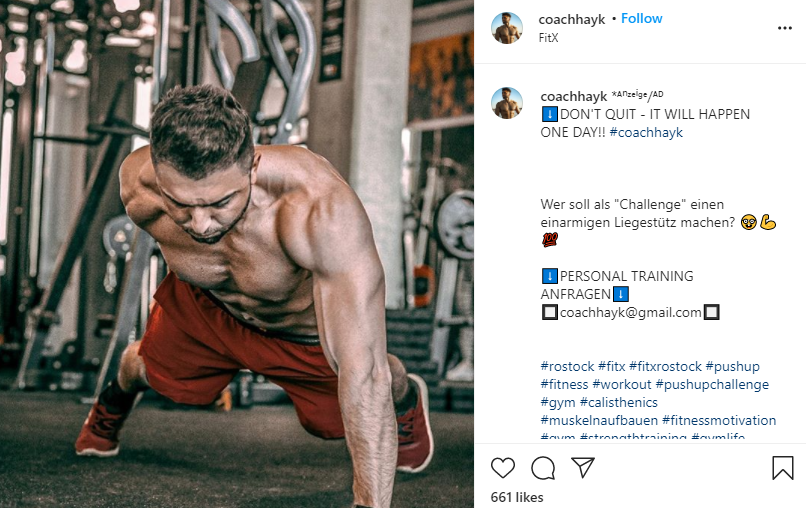 4. Dalgona Coffee: 590,514
#dalgonacoffee #dalgonacoffeechallenge
Introduced from the world of Tiktok, this aesthetically pleasing coffee also managed to infiltrate its way onto our Instagram feeds.
This Korean drink is a frothy iced coffee which looks like an upside down cappuccino. Easy to make at home, the recipe only calls for instant coffee, sugar, hot water and milk.
You whisk the first three ingredients into a stiff peak and add on to the top of either hot or cold milk. The result is an ice cream-esque visual delight, it's no wonder it has taken over the internet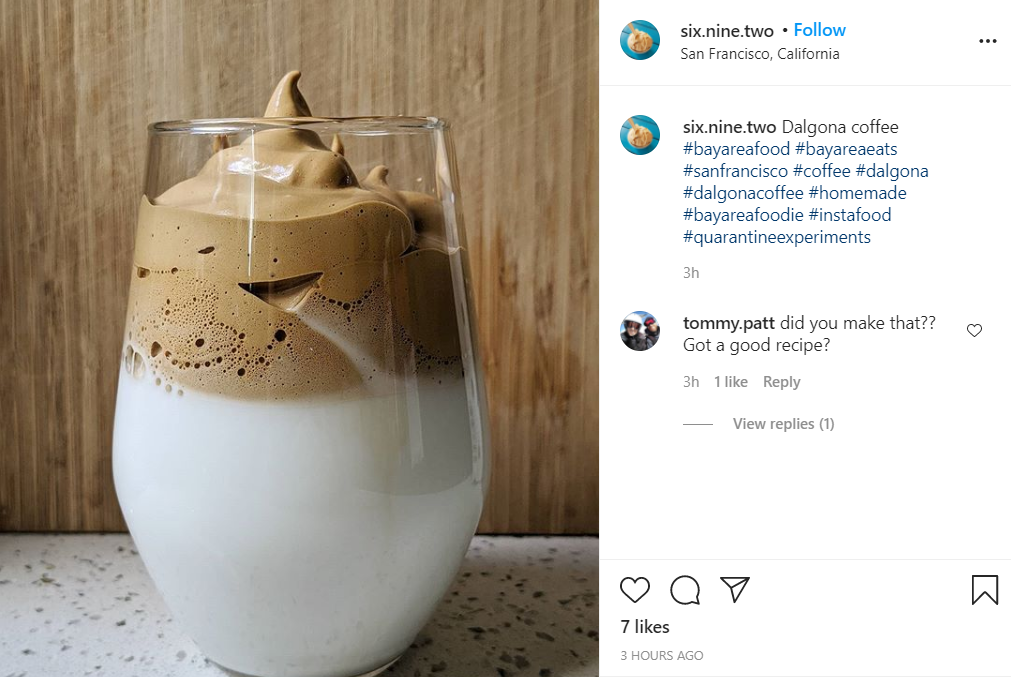 3. Banana Bread: 1,594,832
#bananabread #lockdownloaf
For some unbeknown reason, Banana bread has always been the most Instagramable of the baked goods.
And it appears, as more people tried their hand at baking, during the lockdown banana bread's popularity has only grown.
At one point you couldn't scroll through your feed without being ambushed by loafs upon loafs of the sweet bread. This viral baking trend also took its toll on the supermarket's shelves with flour and baking goods being sold out all over the UK.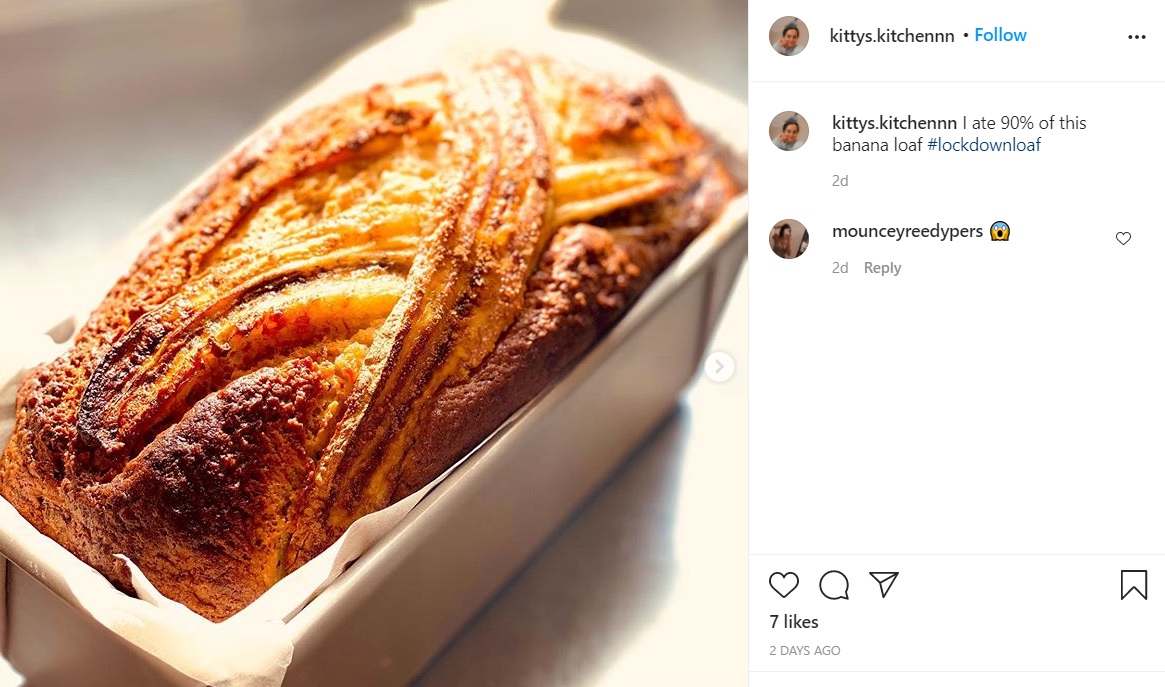 2. Animal Crossing: 1,819,782
#animalcrossingnewhorizon
Released in March at the very start of lockdown, it is no wonder the most recent Animal Crossing game became a lockdown trend.
The fifth instalment of the game, Animal Crossing New Horizon, inspired many of us to let out our inner child and dig out our old Nintendo consoles.
This game quickly became a lockdown obsessed which was shared all over Instagram. Since it was released it there has been over 22 million sales, which establishes it as a firm favourite lockdown trend.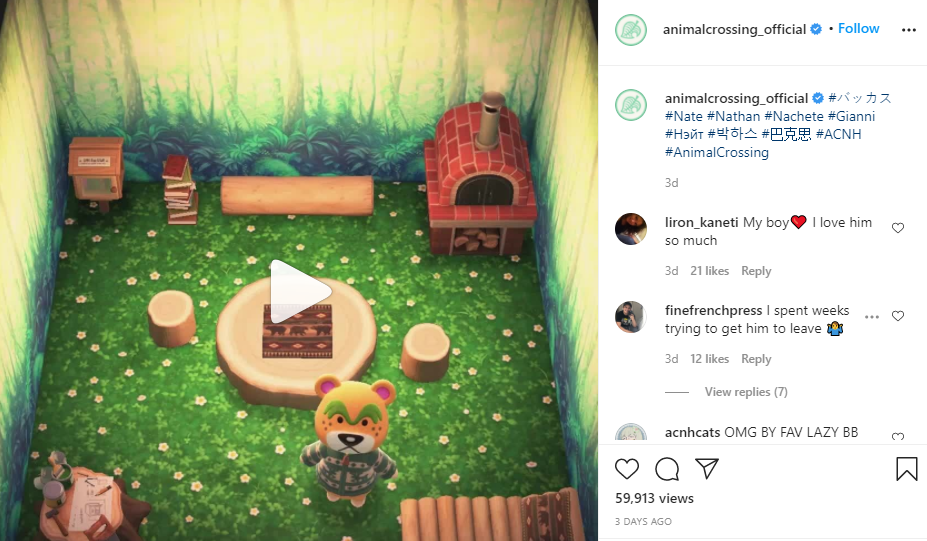 1. Working from Home: 3,893,932
#wfm #workingfromhome
With lockdown shutting down most businesses or industries the majority of people have found themselves either working from home or on furlough.
And with not much else happening in the world, it appears our working from home set ups are the most relatable things going on in people's lives.
Over 3 million people have taken to Instagram to document their day working from home.
Posts under these hashtags include wacky working from home outfits and unusual working set ups.
Although this trend hasn't particularly upskilled us in anyway, the wfh posts are refreshingly real, and ridiculously relatable. It is content like this which really helps unify people and make Instagram more a realistic platform.