If a picture is worth a thousand words – how many is a painting worth?
Mancunian artist Rhiannon Fletcher-Towler is set to find out with her collaboration project Sloppy Women.
Rhiannon, 24, who completed the esteemed Foundation Diploma in Art and Design at Manchester Metropolitan University in 2015, founded Sloppy Women with London based writer Tessa Schiller, 25.
The concept is simple but effective: Rhiannon produces a painting whilst Tessa independently produces a piece of writing, they then exchange their work and create a new piece inspired by what they have received.
"It started off as a project between friends, sharing creativity in a space where no one was judgmental, so we decided to make an Instagram page, just for us, to have a space to see the words and artwork next to each other" explains Rhiannon.
"I'd wanted to do something for a little while because I wanted to get back into being creative, which had been put on the sidelines whilst I was working in hospitality; I'd finish a shift, come home and feel exhausted but I've had the privilege during lockdown to find that time again" she adds.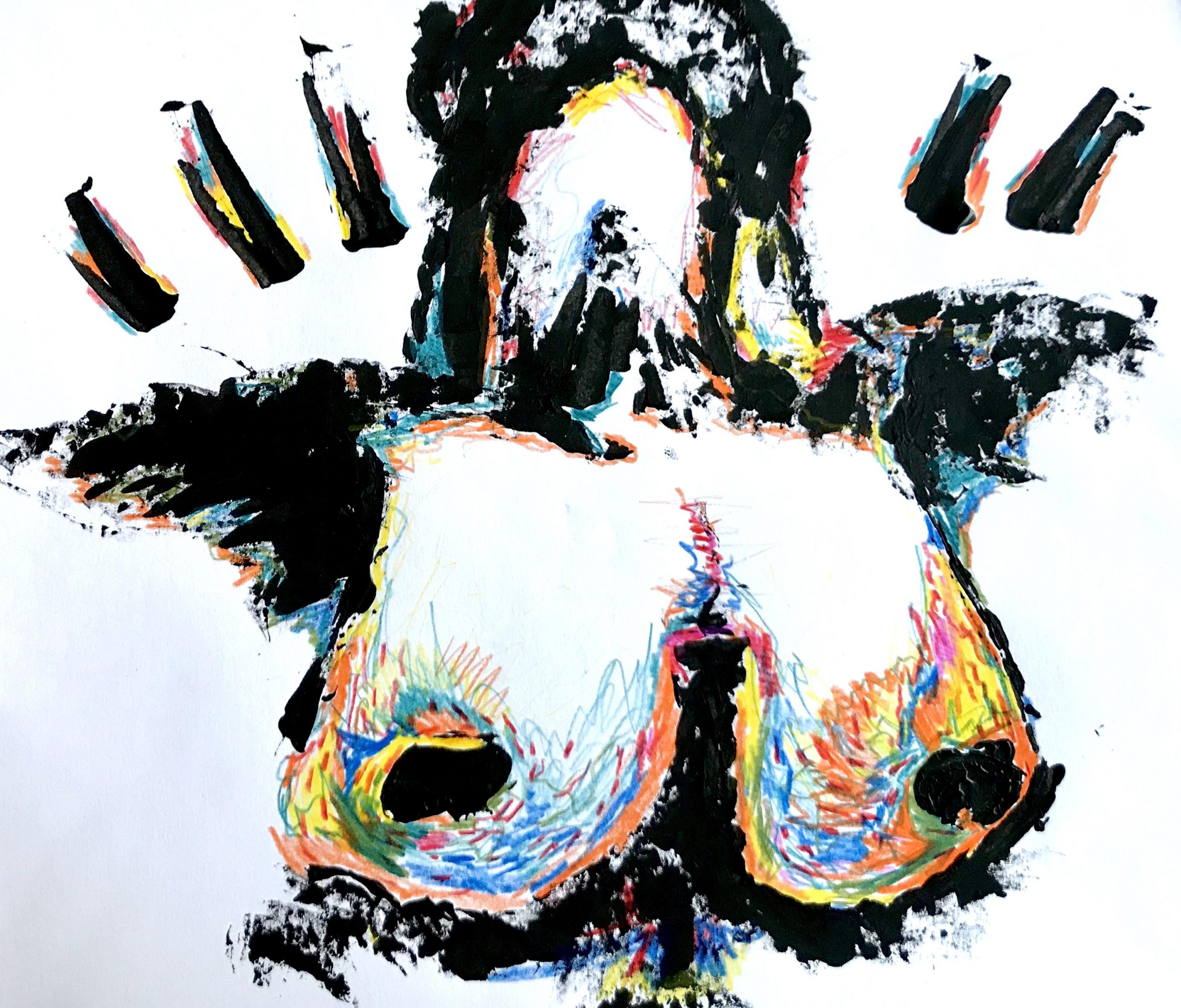 The national lockdown has impacted arts industries arguably more than any other sector, with venues remaining closed for the time being and some closing down for good, the £10.8 billion per year industry has certainly suffered a blow. This time has, however, provided emerging artists like Rhiannon with an opportunity to hone their craft and get exciting projects off the ground.
The quirky name, Sloppy Women, has been popular amongst the project's growing audience and best describes the two women behind the wheel: "We're loud, garish, grubby, sloppy women who are rough around the edges and celebrate imperfection".
"My artwork work will never be perfect but I can't scrutinise it too much otherwise I'd never show anybody. You'll always find something wrong with it but you need to have the confidence to just get it out there" she says. 
What makes Sloppy Women unique is the collaborative nature of it. This collision of two rich mediums, which are as different from each other as the Northerner and Southerner behind them, is precisely what makes it work so well. 
"Tessa was the driving force that made me get myself in gear to do it. She's a lot more organised than me so we work well as a team" says Rhiannon.
The process is very experimental and Rhiannon tries to draw upon the emotions a piece of writing evokes, rather than the concrete ideas: "I really try to not be illustrative. It's an accompaniment to the writing, not an illustration of what happens in the writing – we want to encompass the feeling as a whole.
"I'll first take my initial emotional reaction to that piece and then look for any visuals that I can take from it, any colours or shapes that come through from a piece. The trick is to look at the bigger picture".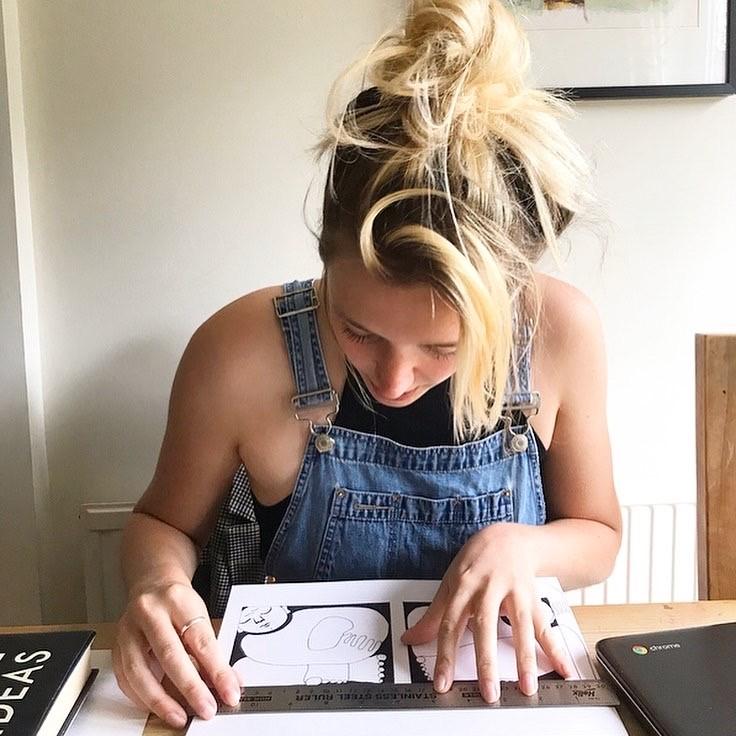 PROJECT: Rhiannon completed her foundation degree at Manchester Met
"By no means are they year-round masterpieces, it's a free and organic flow between me and Tessa. We won't really talk about the pieces when we hand them over because the forms of expression are so different and we don't want to stunt each other's interpretation".
Whilst the project is in its infancy, it focuses on the relationship and emotions between the writer and the artist, but there is scope for the work to take on a more reactive role and draw inspiration from the outside world.
"Our pieces mostly come from within, for Tessa especially, the writing is very personal. For me, my work tends to draw inspiration from within but going forward I'd like to draw from my surroundings a lot more, and get political".
When asked about the relationship between the written word and visual art, Rhiannon said that she views them as one and the same – different journeys with the same destination. 
"I think that the two forms go hand in hand. When you read, you create images in your mind to go along with the words, and when you produce a piece of art you are creating a dialogue. At their core, they are both forms of storytelling". 
Sloppy Women is now accepting commissions @sloppy_women.