Passengers on their way into the city centre were shocked when the driver of their Magic Bus failed to brake before colliding with a Stagecoach.
The incident happened at the height of rush hour outside the Britannia Hotel on Portland Street, just a short distance from Piccadilly Gardens.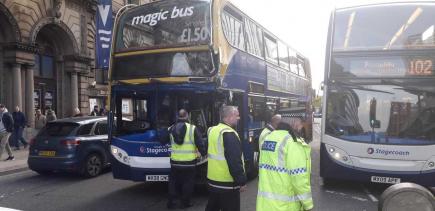 According to one of Magic Bus' inspectors who was called to the scene the damage to the offending bus looks "worse than it is" and there are no serious injuries to report so far.
Wishing to remain unnamed, the inspector told MM: "Because of where the collision happened it looks pretty bad.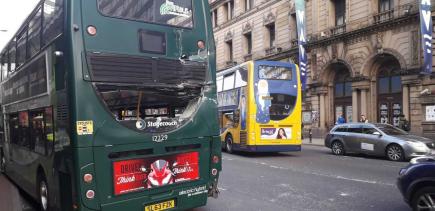 "However the doors are designed to collapse in this way in the case of a crash to absorb the impact."
Ambulances were called to the scene and passengers are currently still being checked to ensure that no one is seriously harmed.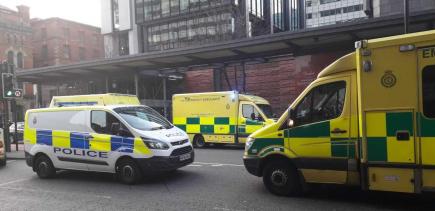 *MM will continue to deliver more details about this incident as they become available.