Manchester commuters were able to enjoy the fruit of Morrisons price slash campaign this morning as the supermarket chain handed out free apples and oranges at Piccadilly station.
The national supermarket is thought to have sparked a supermarket price war after cutting the cost of more than 1,200 products in the hope of winning back custom following a difficult period for the nation's supermarket chains.
The nationwide initiative was rolled out today in order to combat a sales slump caused by Aldi and Lidl's dominance in the low cost market.
To promote the move, representatives of the chain headed to Manchester busy Piccadilly station to offer morning commuters free fruit.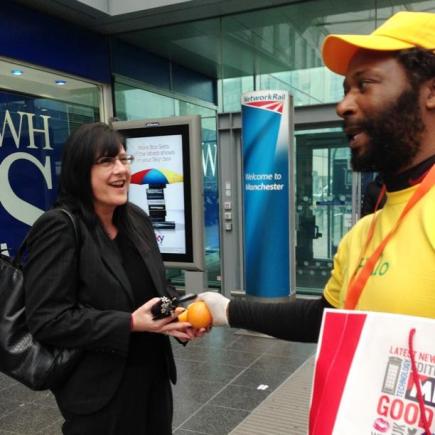 NO, SERIOUSLY THEY'RE FREE: Commuters couldn't believe their luck
A Manchester Morrison's Local manager told MM: "This price slash has been coming for some time because we feel that the public deserve cheaper prices.
"We are always competing against other major super markets and we believe that this price slash will set us apart from the rest.
"We needed to take action and be the first in the market to take a leap of faith and show the public that we are committed to providing cheaper prices in these tough times."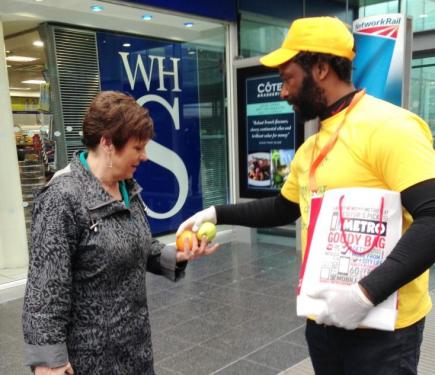 WHAT'S THIS? Free fruit for all!
The move is part of a £1billion initiative to permanently slash prices in order to extinguish the threat posed by budget rivals.
Discount chains such as Aldi and Lidl have seen business soar as shoppers hunt for bargains, and in the past year the two stores have recorded a sales boost of 35% and 17% respectively.
The much needed campaign comes after the chain recorded a pre-tax loss of £176million for the year to February 2, compared with a pre-tax profit of £879million the year before.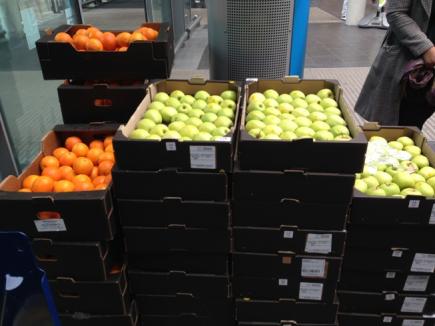 GRAB 'EM WHILE YOU CAN: Apples and oranges being given away
Morrison's claim they are rolling back prices on around 35-40% of key branded goods to remain competitive in the food market.
Morrisons CEO Dalton Philips claimed the company is serious about making its products cheaper and plans to reinstate Morrison's power in the market.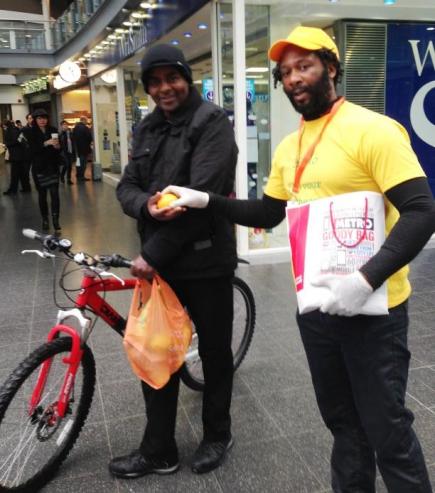 NOT QUITE FREE: The price for this one was a picture
"We're serious about getting cheaper and setting new standards in transparency of pricing," he said. 
"We want our customers to be proud of the products they buy and be reassured that they are cheaper. We have nothing to hide.
"I know this will be easy to characterise as a price war, or a fight-back against the discounters.
"But this is not a temporary skirmish or a response to just one channel. It is about firmly re-establishing our credentials as a value-led grocer with a passion for food in a rapidly changing market."