An Iraq war veteran from Oldham is revving up to take part in a charity motorbike ride in aid of blind servicemen and women.
Tom Kiggin, 29, will be riding 340 miles in Ride for Life Beyond Sight Loss, supporting veterans who lost their sight in combat.
Tom is riding with his friend Darren Evans, 27, a motorbike enthusiast who also served in his regiment.
All money raised by the Ride for Life Beyond Sight Loss will go to Blind Veterans UK, whose mission statement is that 'no-one who has served our country should battle blindness alone'.
Tom and Darren say they will be riding in particular on behalf of Craig Lundberg and Simon Brown, two veterans who are supported by the charity.
Craig Lundberg served in the same regiment as Tom and Darren, and was blinded by a rocket-propelled grenade.
Simon Brown lost his sight when he was hit in the head by a sniper bullet.
Since losing their sight both ex-servicemen have done a lot of work themselves to ensure war veterans have the support they need.
Darren said: "Knowing that the money we raise will go towards supporting veterans like Craig and Simon is a real spur for us."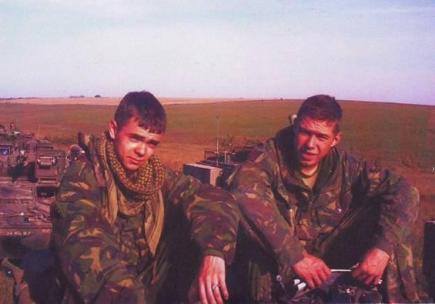 SOLDIER, SOLDIER: Tom Kiggin (l) and Darren Evans (r) during an exercise on Salisbury Plain
Tom served with the King's Regiment in Iraq and says he was born and raised to join the army.
"My father had been in the same regiment and my grandfather had been a paratrooper, so joining the army had always been something I wanted to do," he said.
Both Tom and Darren were drawn to the army's large biking community during their time in service.
Tom is looking forward to touching tarmac with a Triumph Daytona 675 for the ride.
Both men have now left the army and the pair are planning to tour France on their bikes once they have completed this event.
Despite the horror stories of war, Tom enjoyed his time in the army.
"During my time in the King's I did a tour of Kosovo and two of Iraq and I loved every minute of it," he said.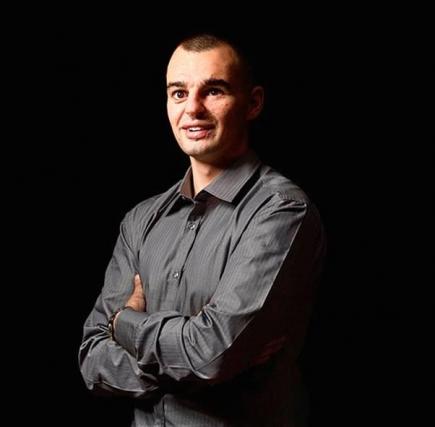 A DIFFERENT BATTLE: Blind veteran Craig Lundberg was blinded by a rocket-propelled grenade
The Ride for Life Beyond Sight Loss will take place on July 26, starting in Llandudno with the finish line over 300 miles away in Brighton, at the Blind Veterans UK centre.
Tom, Darren and all other participants will be treated to live music and a hog roast or vegetarian dinner once they've made it to Brighton.
More motorbike enthusiasts are invited to take part and raise money for Blind Veterans UK – even if they can only complete part of the journey – for an entry fee of £15.
To sign up for Ride for Life Beyond Sight Loss or for more information on Blind Veterans UK, visit the Blind Veterans UK website or call Rachel Chitty on 01273 391455.