The UK government has been urged to openly criticise the US Supreme Court's decision to revoke the right to abortion by a pregnancy advisory charity.
The British Pregnancy Advisory Service (BPAS) has asked ministers to act after America's landmark ruling to overturn Roe vs Wade, allowing states to outlaw abortion last week.
Clare Murphy, chief executive of BPAS, said: "For our politicians to watch silently as women's rights are rolled-back would be unforgivable. We urge the government to show leadership as a matter of urgency.
"We are calling on the UK government to publicly condemn this assault on women's human rights, and make clear on the international stage that removing women's access to swift, safe abortion services has absolutely no place in any society that calls itself civilised in the 21st century."
She said banning abortion will not stop women from ending a pregnancy, but simply makes it more difficult and dangerous.
The Supreme Court's decision forced many people to question women's rights in the US and has aggravated many pro-choice people in the UK.
A national pro-choice campaign, Abortion Rights, staged several protests in London, Edinburgh and Cardiff on the day the vote was announced. 
On July 9 at 4pm they will be marching in protest against the Roe vs Wade decision from Trafalgar Square to the US Embassy on Nine Elms in London.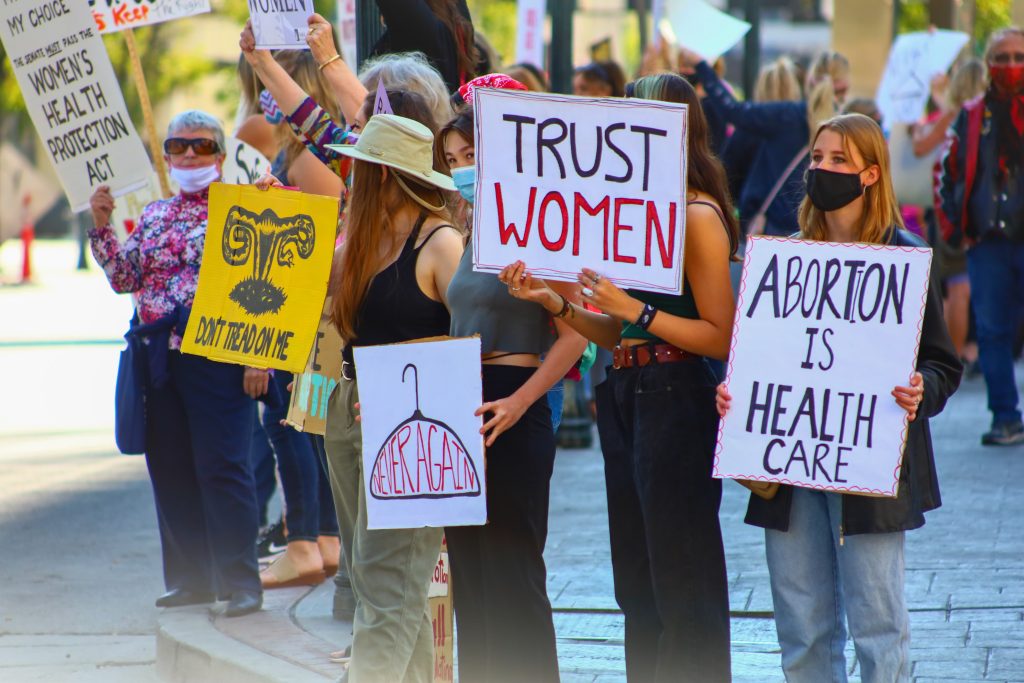 BPAS spokesperson Molly Boydon said: "Women must be allowed to choose what happens to their bodies.
"People who are forced to carry pregnancies will face serious health risks, including death by childbirth."
According to BPAS one in three women will get an abortion in their lifetime. They are a routine part of healthcare that enable women to control their reproductive health outcomes, the charity said.
Some women in the UK may now have concerns that the Roe vs Wade ruling may have a cascading effect on other Western countries with a high number of anti-choice groups.
But Boydon said: "I don't think women should be concerned that access to abortion in the UK is currently at risk.
"This decision will no doubt embolden anti-choice groups across the world, but there is currently a large parliamentary majority that supports a women's right to access abortion care in the UK."
More information on abortion in the UK: