This weekend saw cross-Party pressure group 'Make Votes Matter' set up shop in the centre of Piccadilly Gardens, as part of a nationwide Action Day being held on the 31st July as part of campaigns for electoral reform.
The event has been held in the wake of plans by the government, after the recent Mayoral elections, to change how the elections for Mayors and Police & Crime Commissioners work in many areas.
Currently, the government wants to change the system used in these elections to that of First Past The Post – the same system we use in most elections in this country, including general elections.
But this has been criticised by organisations like Make Votes Matter, who believe this system leads to large numbers of wasted votes due to certain Parties having overall dominance in particular areas.
The group has been holding this Action Day each year in the hope of raising support for Proportional Representation – the system of voting used in most European countries whereby the number of seats won by political parties matches the votes they get overall, rather than how they did in a specific area.
The Action Day was originally set to be held on 18th July but ended up being postponed to the 31st after the government had delayed the easing of lockdown back in June.
The event saw members of the cross-party organisation setting up stalls and banners by the Tadao Ando wall – the large concrete partition standing by the Metrolink station at the centre of the park. It was held throughout the afternoon, from 12 to 3 pm, with members also moving on to St Peter's Square, decorating the statue of Emily Pankhurst with signs and stickers.
Members of the group invited passer-by's to sign petitions against the government's plans, as well as putting up signs and posters giving statistics on how the current voting system affected the results across Manchester at the most recent general election, back in 2019.
According to data from Make Votes Matter – based on research by the House of Commons Library – the most recent general election, in 2019, saw zero seats in the Greater Manchester area going to parties other than the main two, despite there still being 18% of the populace voting this way.
Not only were these smaller parties not awarded any seats, but as a result of this system, the main two parties also received more in seats than they actually gained in votes. According to this data from Make Votes Matter, the number of votes cast for the Labour Party represented just under half of the population at Greater Manchester, at around 48%, yet they ended up receiving over 67% of the available seats.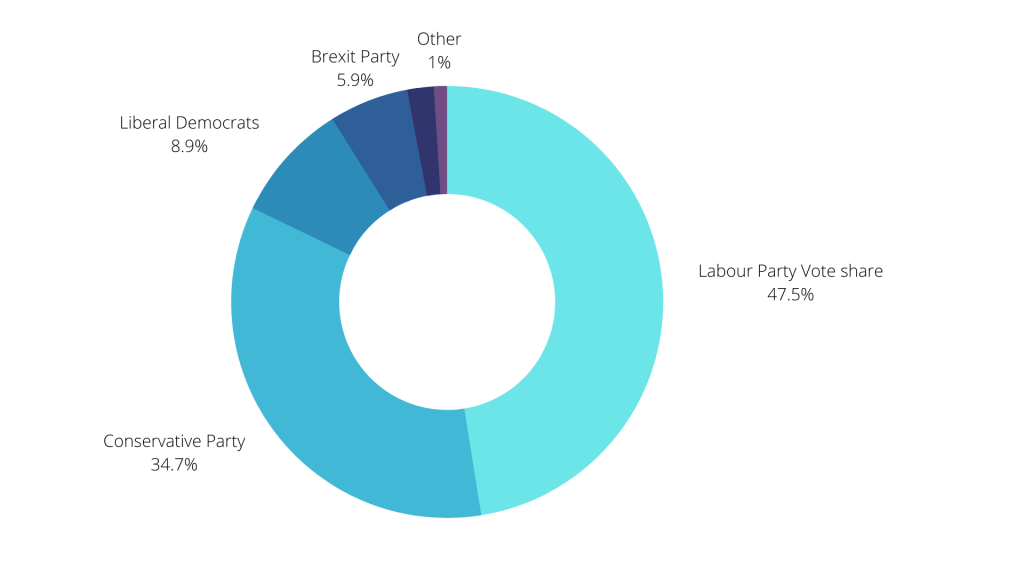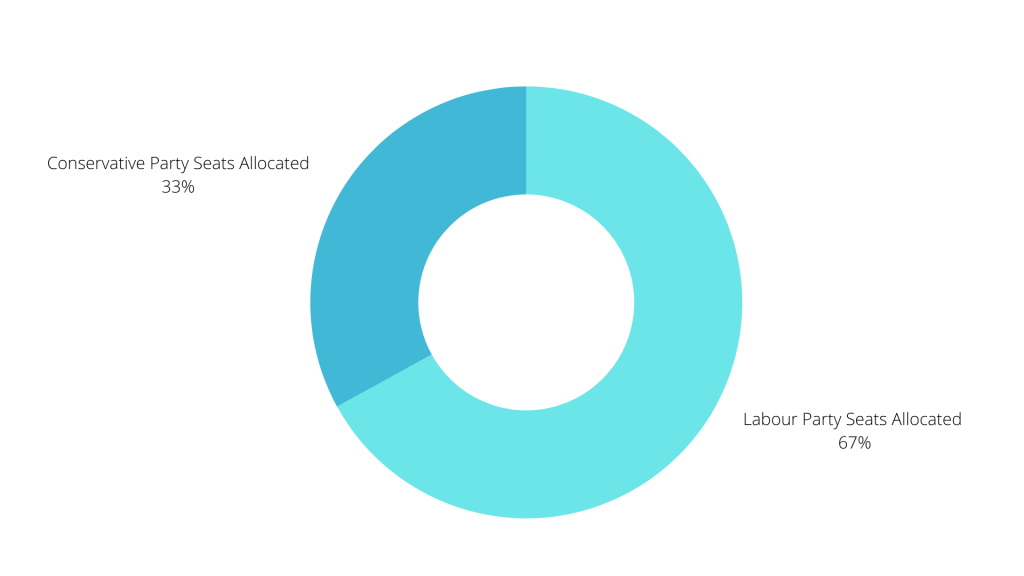 We spoke to Abbie Jones, head of the Manchester branch of Make Votes Matter, for more details about the groups Action Day, both in Manchester and throughout the rest of the country.