Gwrych Castle is more recognisable than ever now it has a starring role in the latest series of 'I'm a Celebrity… Get Me Out of Here!'
The 19th century landmark has been home to a countess, an earl and, according to legend, a 'headless monster' throughout the years.
It is abundant in history.
But, its true legacy arises from its role in Second World War and the Kindertransport programme.
The Kindertransport was an organised rescue effort that took place during the nine months prior to the outbreak of the Second World War.
The UK took in nearly 10,000 predominantly Jewish children from Nazi Germany and other Nazi-occupied areas.
Gwrych castle housed nearly 200 of those children.
There is only one child known to be born in the castle and he was to become Dr Rabbi Daniel Sperber.
He was born in November 1940 and went on to become a professor of Talmud at Bar-Ilan University in Israel.
The professor didn't stop there and has had a long and successful career.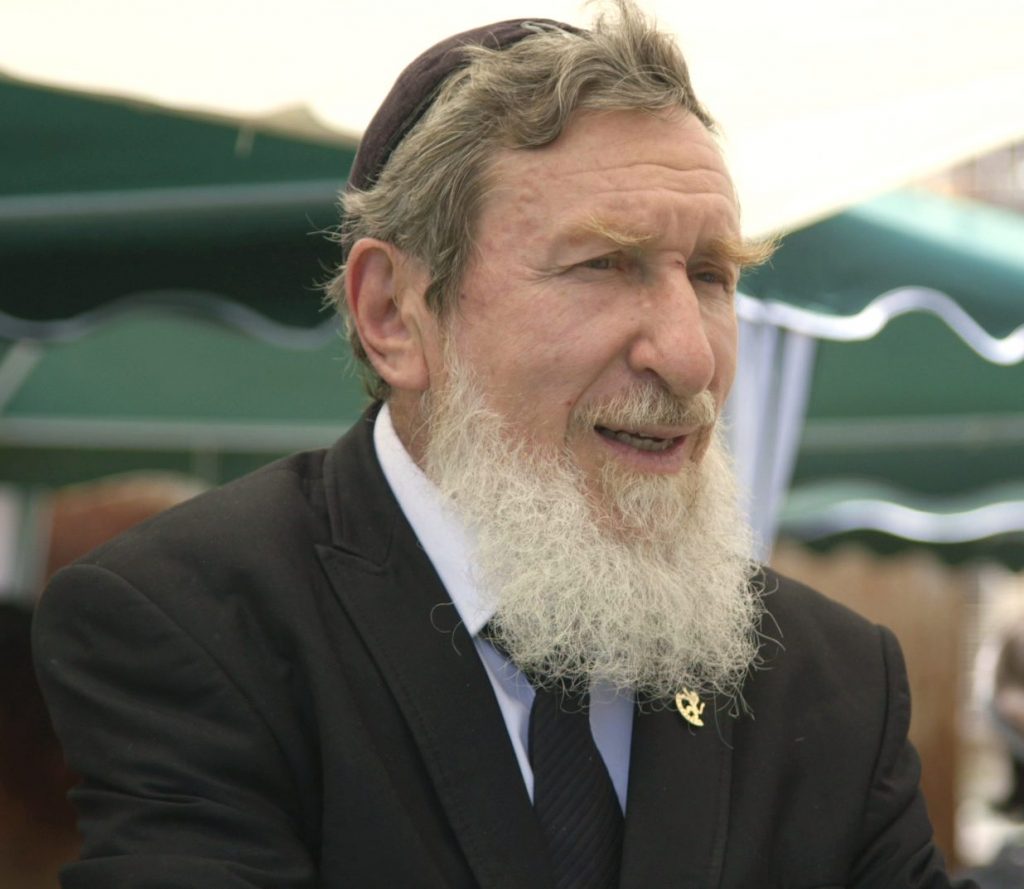 He went on to earn a doctorate from University College, London in Ancient History and Hebrew Studies and now serves as a rabbi of Menachem Zion Synagogue in the Old City of Jeruselem.
Dr Sperber is known to be heavily spoken in some of his views, especially in relation to women's roles in Orthdox Judaism.
He authored 'Minhagei Yisrael: Origins and History' on the character and evolution of Jewish customs and has called for a greater inclusion of women in certain ritual services, including ordination.
 He even went on to sign the semicha certificate of Britain's first female Orthodox Rabbi, Dina Brawer.
Throughout his life Dr Sperber has fought for what he believes in.
Bat Kol
Even family members follow in the rabbi's footsteps.
One of his ten children with Illinois couples therapist Phyllis Magnus paved the way for hundreds of lesbian Orthodox Jews.
Dr Sperber's daughter Abigail is one of the founders of Bat Kol.
Bat Kol is an Israeli organisation for lesbians founded to provide a home for religious women struggling to reconcile their traditional religious ways of life and their sexual orientation.
It's a growing community which prides itself on making it possible for women to live in loving relationships and raise children within the context of traditional Judaism despite their sexual orientation.
Gay conversion therapy
Dr Sperber himself issued a religious ruling against the use of gay conversion therapy this year.
On the horrific practise, Sperber said: "The treatment, according to competent evidence, is not effective at all.
"It can cause great, physical and psychological suffering, even long-term consequences of severe damage."
When asked to determine whether conversion therapy is acceptable within the confines of Halacha, or religious law, his answer was "simply no".
The 'I'm a Celebrity' castle is popular now for very different reasons but Dr Rabbi Daniel Sperber's legacy lives on as he continues to work and teach.
Main image credit: Raintheone
Dr Rabbi Daniel Sperber image credit: Avigail Sperber