Manchester's 'most unwanted' pet has made a gigantic leap towards finding a new home after the UK's leading rabbit authority heard her plight and hopped on the campaign.
Earlier this week MM reported how Alpro the rabbit has been in RSCPA Manchester and Salford's care for almost two years.
The adorable bunny was rescued in September 2012, giving birth to four baby rabbits on the way to her new digs.
Alpro's babies have all since been re-homed, but their energetic mum has so far failed to win the hearts of anyone outside the centre – until now.
After hearing Alpro's heart-breaking tale, The Rabbit Association and Fund (RWAF), the UK's leading authority on rabbits, have joined the fight, placing her story on their newsletter that is read by thousands accross the country.
Ros Lamb, a volunteer coordinator and fundraising officer for the RWAF said: "We support all rescues and do what we can to help.
"We saw your message on our Facebook page and it arrived just in time to be included also in the First Alert message that went out to our members some hours ago.
"I hope Alpro gets a great home soon."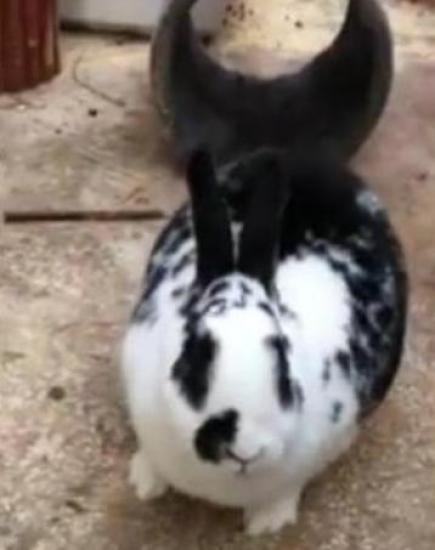 SOMEBUNNY PICK ME: Alpro loves to play with a human companion
 
RSPCA Manchester and Salford say they have already noticed a surge in interest for Manchester's most unwanted pet since MM helped boost the campaign.
Susie Hughes, 40, Branch Manager of RSPCA Manchester & Salford said: "We are delighted to have received Mancunian Matter's help in promoting Alpro's plight," she told MM.
"Come September she'll have been with us two years and it's terribly frustrating not being able to find Alpro the home she deserves.
"Since the appeal in Mancunian Matters we have had a few enquiries but no-one able to accommodate Alpro as a house rabbit."
Alpro was rescued from a house containing 15 other rabbits in 2012, which meant inbreeding and fighting was part and parcel of her daily life.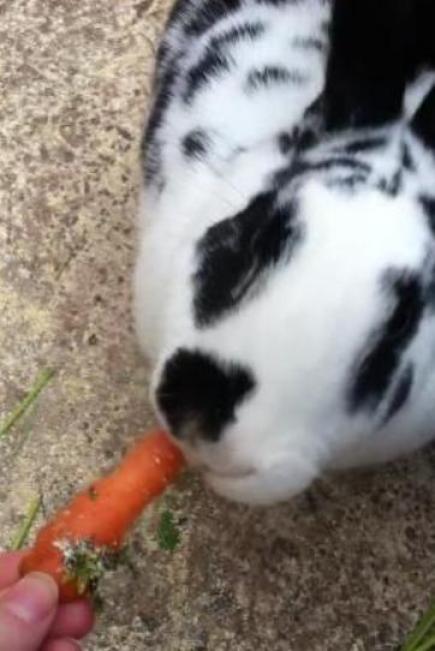 HEART OF (CARROT) GOLD: Alpro has become a firm favourite at the centre 
This has had a profound effect on her temperament, meaning that she now struggles to mix with other rabbits, making finding her a home more difficult.
However, Susie says Alpro's extremely affectionate with people, which has made her a firm favourite with all the staff at the centre.
"Alpro absolutely adores human interaction and she will take centre stage in the home once she finds 'the one'," she told MM.
"There will never be a dull day with her around but you do need to have your wits about you.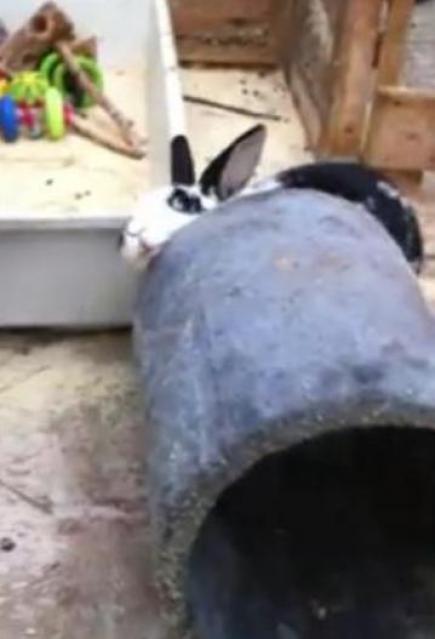 SURPRISE! Susie says there is 'never a dull day' when Alpro is around
"She needs a confident and experienced owner how will be able to manage this beautiful, bossy boots bunny!
"In all honesty Alpro is my idea of the perfect rabbit, but with 4 house rabbits of my own, who have taken up residence in every room in the house, I'm saddened that I cannot give her a home myself.
"We are really hopeful that with everyone continuing to share her story a home can be found for Alpro before September."