The MP for Denton and Reddish has publicly poked fun at Theresa May for her recent deal with the DUP.
Labour's Andrew Gwynne – who comfortably reclaimed his seat in the election last month – joked about the prime minister when he shared a picture with his followers on Twitter on Monday.
The image shows Rosa Prince's book Theresa May: The Enigmatic Prime Minister, which has had its priced slashed to just £1.
Mr Gwynne seemingly couldn't resist the opportunity to mock Mrs May when he posted the snap to his 27,000 followers.
He quipped: "Bargain! The DUP edition cost £1 billion."
Bargain! The DUP edition cost £1 billion. pic.twitter.com/N3QFzCqvGu

— Andrew Gwynne MP (@GwynneMP) July 3, 2017
The tweet was instantly popular, racking up 'likes' and retweets from amused social media users.
The joke, of course, is a reference to the recent confidence-and-supply agreement signed by Mrs May last week.
The Conservative leader was left with few options but to sign the deal with the DUP – in the process agreeing to allocate an additional £1billion for Northern Ireland.
While Mrs May has come under fire for the pricey pledge, she was forced to negotiate with the Arlene Foster-led party after losing her majority in the General Election on June 8.  
Prior to the country going to the polls, Mr Gwynne – who was first elected to the House of Commons in 2005 – openly criticised the prime minister for the way she conducted her campaign.
He said: "Theresa May has thrown her own election campaign into chaos and confusion. She is unable to stick to her own manifesto for more than four days.
"And by failing to put a figure for a cap on social care costs, she has only added to the uncertainty for millions of older people and their families.
"This is weak and unstable leadership. You can't trust the Tories – if this is how they handle their own manifesto, how will they cope with the Brexit negotiations?"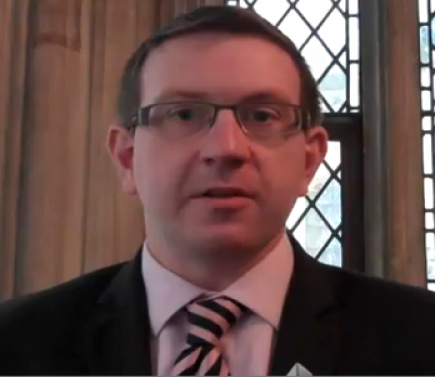 RE-ELECTED: Mr Gwynne recent re-claimed his seat in Denton and Reddish
Mr Gwynne was far from disappointed with his own election result as he won 14,077 votes – an increase of 3,566 from 2015 – during last month's election in Denton and Reddish.
Speaking after his win, Mr Gwynne told MM: "When Jeremy Corbyn asked me to be the national election campaign coordinator, everybody thought I was mad, that I was bonkers, I'm feeling a little bit bonkers now because it's been a bit of a bonkers evening.
"I am so glad I took him up on that offer because tonight has been truly remarkable.
"When Theresa May called this election 7 weeks ago, because the Conservatives were 20 plus points ahead in the polls, we were heading for meltdown and wipe-out , and I have to say it's great standing up here with the biggest majority I've ever had."