Manchester train passengers have been reminded to plan ahead by Network Rail as they prepare to shut down the Watford area of the West Coast Mainline during August.
Every Saturday to Monday from August 9 will be affected by the maintenance work, including the bank holiday over the last weekend of the month.
The closures are part of a programme to improve reliability and punctuality, but will inconvenience people from the North West who plan on travelling to London.
Jim Syddall of Network Rail said: "The section of track at Watford is one of the most intensively used, high-speed pieces of railway in Britain and has seen tremendous growth in traffic and passengers over the last five years.
"There is never a good time to close the railway and we apologise for the inconvenience caused but this work is essential to maintain reliable train services for the millions of passengers who travel on this route every year."
The company, who are responsible for Great Britain's rail infrastructure, has stated that they are working with other rail operators to keep fuss to a minimum.
However journey times will be considerably longer and they advise passengers not to travel to or from London during these periods.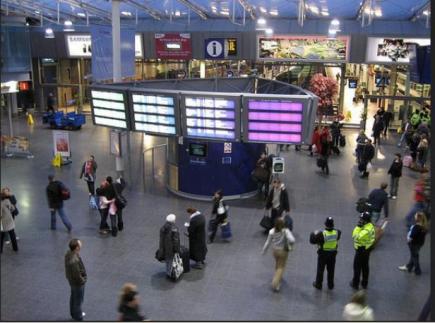 TRAIN TROUBLE: Commuters heading for London face long delays
Terry Oliver, head of London Midland's west coast services, said: "My advice would be to use an alternative train route where possible. London Midland has arranged for its tickets to be accepted by selected operators to allow passengers to do this.
"If you need to travel along the affected route during the closures, remember to allow plenty of time, plan ahead and check before you travel."
It is the case however that Virgin Train customers will have to find other means of travel to London during the maintenance work as that part of their line will be shut to rail traffic.
Phil Bearpark of Virgin Trains, said: "We have worked closely with Network Rail and industry partners to ensure alternative travel arrangements are in place and to keep disruption to a minimum whilst this important work is carried out.
"It is strongly recommended that people who have access to Chiltern Railways, East Midlands Trains and East Coast use these instead as Virgin Customers will only be able to travel so far."
The full list times affected during the August period are as follows: Saturday August 9 to Monday August 11; Saturday August 16 to Monday August 18 and Saturday August 23 to bank holiday Monday August 25.
People still intending to travel should check National Rail Enquiries at: www.nationalrail.co.uk/Watford.