Mancunian history was made in Strangways when the Yard was officially opened to the creative minds of Manchester.
Located on Bent Street, the new hub will be a centre for all creative people to develop and explore their respective art.
Mark Hamburger, a local businessman and owner of the building where the Yard is now located in, is one half of the duo who brought the hub to life.
Alongside his wife, Jo, Mark first had the idea for the Yard approximately a year ago where he and his wife approached the council to try and sell their idea to get funding.
Mark said in a speech to his guests that: "This is a problem worth having".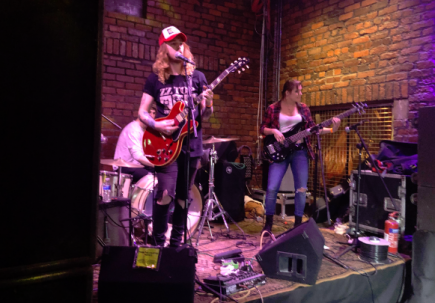 He was of course referring to the arduous task of repurposing the building in his own image, a journey that surely had its fair share of obstacles that couldn't have been easy to overcome.
The refurbished building was previously a Jewish school and has been in Mark's family for over 60 years.
He said: "We decided to bring this building back to life… we want to bring quality back into Manchester."
The Yard will offer a recording studio for local bands to produce Manchester's next best albums and Eps, with some bands already booked to record their next biggest hit.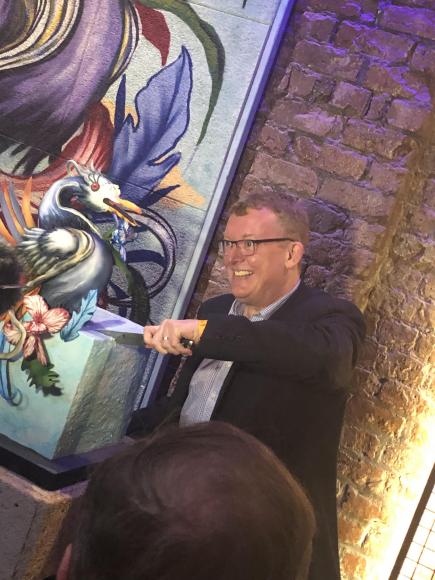 It will also provide a gallery for young budding painters, textile artists and fashion designers.
"This will be the place to come if you are creative, if you want to get into music, fashion or the arts," Mark told his guests.
He also revealed plans to hold talks and workshops for amateur creatives to be held at the Yard.
The Yard also has a £500,000 backing from Manchester City Council in conjunction with partners and other investors.
On Thursday the opening party was filled with an electric atmosphere coupled with vibrant music from all genres, including blues, reggae, rock and hip-hop.
The guests who attended the opening were just as exotic as the atmosphere, with Manchester's most fashionable showing their faces.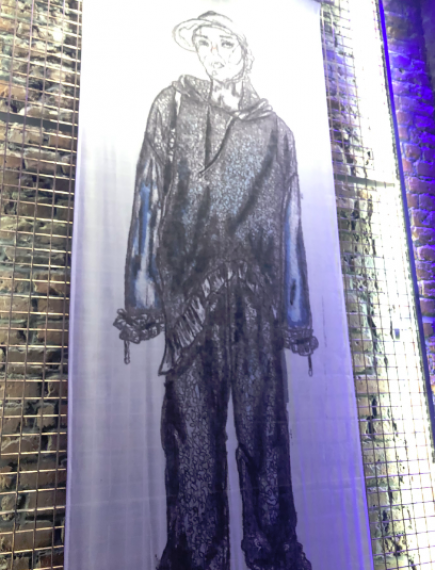 Some of the paintings were showcased around the venue to show the type of creativity that the Yard hopes to inspire.
There were also local bands of a wide array of genres playing live to entertain guests, including upcoming reggae band Ruff Trade and blues icon Ashley Sherlock.
Members of local band Flat World Theory, an alt-rock/grunge influenced group, told the MM that they believe the Yard will help so inspire and grow musical creativity that many people think has been lost in recent years due to competitiveness and unoriginality.
Rick Hilton, the drummer of Flat World Theory, told MM: "It's a good communist based thing… with so many big bands it's easy, there's loads of bands that's it's difficult to stand out."
"We hosted a competition before Christmas where the winning band will have a free recording session at the studio here… there's a lot of the right connections and people in this building to help bands grow."
The opening was also officiated by an extremely extravagant cake suitable for only the finest of creative minds.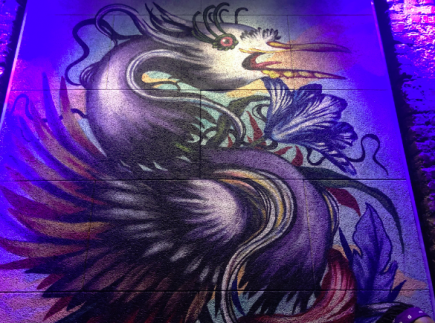 Imitating a giant painting presented at the venue, the cake truly embodied the spirit and intention of what the Yard will no doubt become in the coming years.
But of course, while the Yard is impressive, it is the people within it that will shape the creative industry in Manchester.
It will house people who will one day become paragons of Manchester's legacy of creativity and they will always look back and see the Yard as the environment that will help them blossom.
In the words of Mark Hamburger: "You people of Manchester are what is special."
This is the first time a creative hub like this has surfaced in Manchester and we at the MM believe that it won't take long for it to become a cornerstone of what creativity means in this city.
Afterall, this is Manchester and we do things differently here.