Hairdressers across the country have been given the go-ahead to reopen for the first time since lockdown was imposed on 23 March.
However, many hair salons will have a very different aesthetic post-lockdown due to the safety measures in place and social distancing guidelines.
Nicky Oliver, a hair salon based in Manchester's Northern Quarter, told MM that staff have put several safety measures in place to mitigate the risk of infection in their salon.
Sylvia Oliver, the director of Nicky Oliver, said: "To ensure the safety of our clients, we have placed screens in between each working station for social distancing.
"There will be hand cleanser on each section and all staff will be wearing appropriate visors, masks and gloves."
Sylvia said that clients will no longer be offered magazines or refreshments on arrival and the salon is limiting the number of people inside the salon at one given time.
The salon is also taking online deposits for bookings to limit the number of people failing to turn up for their appointment.
Nicky Oliver has ascertained a 'covid-aware' certificate to prove that the salon is able to reopen safely.
Throughout lockdown, clients were able to purchase their favourite products from Nicky Oliver on their website.
The reopening of the salon will be welcomed by Mancunians who are in much need of a haircut or root touch-up.
Bookings are now being taken in advance and the most popular services are "hair cuts and colour services", which came as no surprise to Nicky Oliver staff.
For many, it's finally time to say goodbye to the makeshift haircuts and semi-permanent hair dye.
However, Leicester's hairdressers remain firmly shut due to the localised lockdown in the city.
Joe Causier, the founder of Malcolm Murphy Hair in Leicester, was left distraught when he found out that he could no longer reopen his hair salon.
He said: "I was devastated that there was a lockdown extension in Leicester. We had spent hours getting the salon ready for our reopening and we were fully booked for over six weeks.
"It took so long to reschedule everyone's appointment from the original lockdown so to have to do it again made us feel really depressed."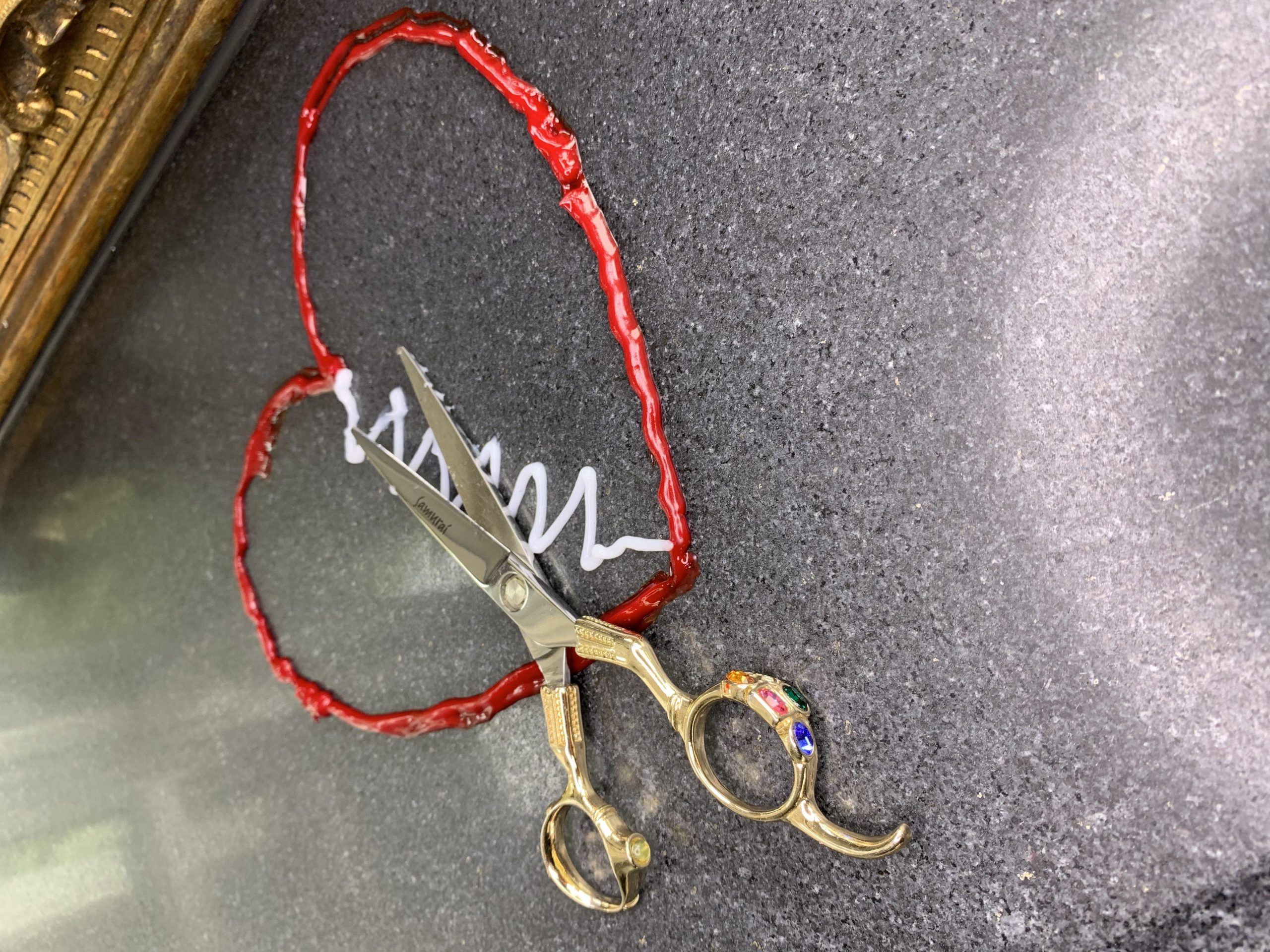 The salon shared their disappointment on Instagram. [Malcolm Murphy Hair: Instagram]
The award-winning salon had made several preparations to reopen on 4 July.
The salon had removed half of the chairs in the salon to allow for social distancing and ditched the waiting room in favour of a queue outside.
Joe said: "We changed to disposable gowns, towels and cups for our clients to use, as well as installing glass screens throughout the salon to separate hair washing basins. Alongside all the PPE including visors, this meant a big expense for us that now isn't being used."
Malcolm Murphy Hair also planned to be open seven days a week and extend their opening hours before the local lockdown was imposed.
Joe said: "I feel like the details over the Leicester lockdown are very unclear and nobody really knows exactly what is going on. From what I understand it will be reviewed on 18th July but there is no guarantee we can reopen.
"It's very worrying because there is nothing to stop clients from travelling to neighbouring towns and cities to have their hair done."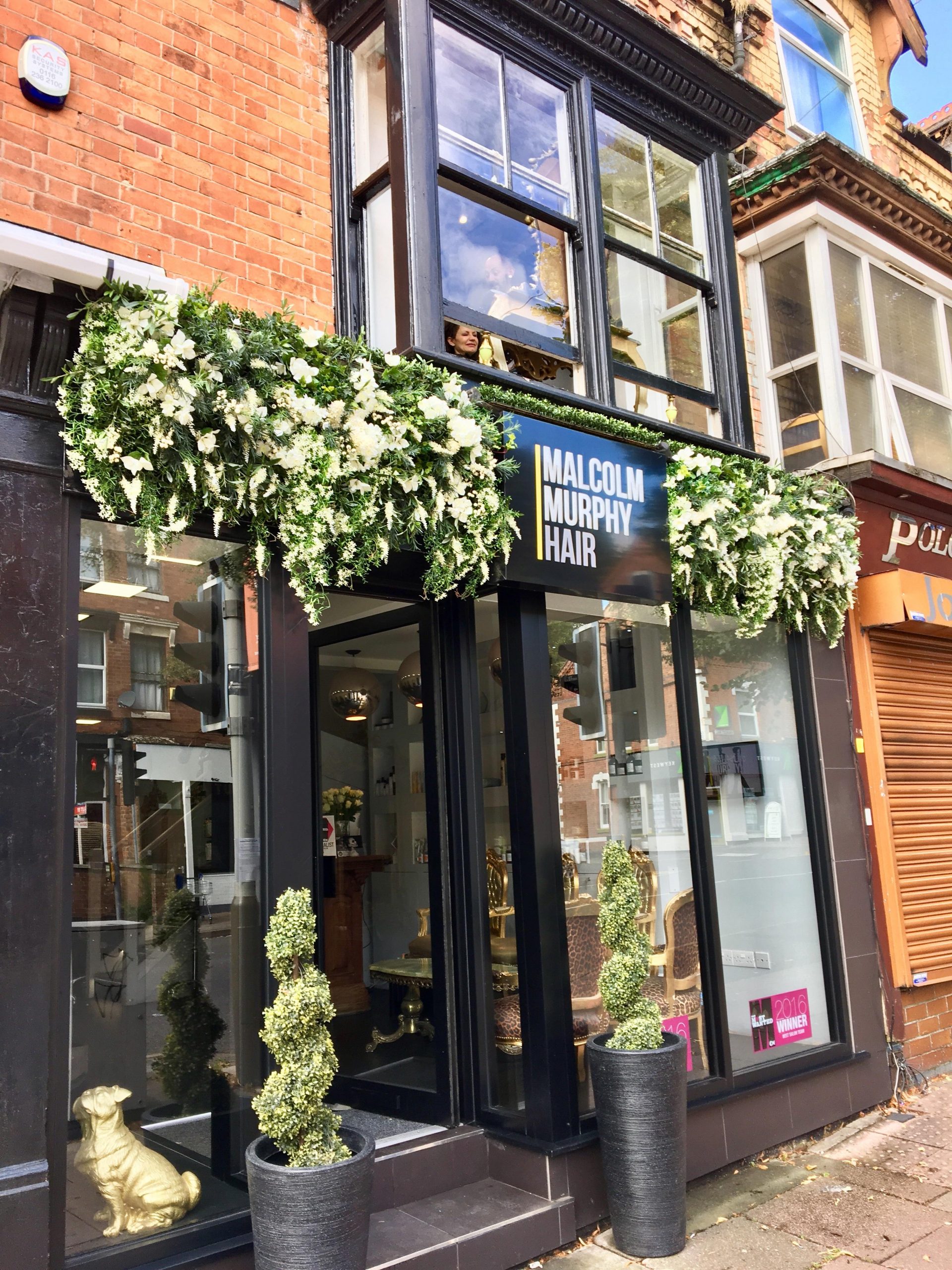 Malcolm Murphy Hair before it was ordered to close on 23rd March. [Malcom Murphy Hair: Instagram]
Main image courtesy of POC21 – Proof of Concept via Flickr, with thanks.