A historical gem hidden centuries ago – the Medieval bridge over Rochdale's River Roch – will be uncovered in an ambitious project to regenerate the town centre.
The project has benefitted from a £1.2million grant from the Heritage Lottery Fund and is also receiving support from the Environment Agency and the Regional Flood and Coastal Committee.
The 13th century bridge has been hidden from view since it was covered by a culvert in 1864.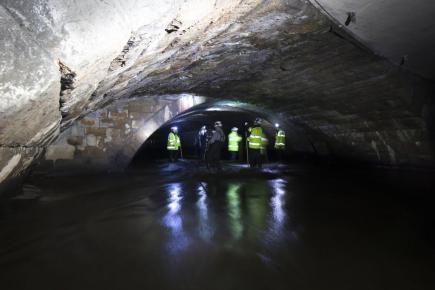 HIDDEN TREASURE: The 13th centruy bridge has been covered since 1864 (courtesy of Any Marshall, with thanks)
Rochdale Council Leader Richard Farnell said: "The river reopening will help create a stunning town centre attraction and will be quite unique in the area."
There are also hopes that this regeneration strategy will bring business into the town centre.
Luke Settle, Media Services Officer for Rochdale Council told MM: "One study by Amion Locum identifies that 'every £1 spent in the historic environment directly contributes on average an additional £1.60 to the local economy over a ten year period'.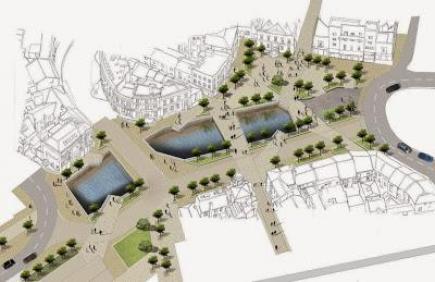 NEW LIFE AND PURPOSE: The revamp hopes to save a town hard hit by recession
"We believe that the quality of a place is enhanced by good quality heritage so the Revealing the Roch project is one part of our strategy to get the most economic benefit from the borough's excellent heritage."
Councillor Farnell added: "Honouring our extensive heritage is equally important, and this scheme will sit wonderfully alongside our Grade I Listed Town Hall as well as our historic ginnels and walkways."
The removal of the culvert will also reduce flood risk in the city centre as rainwater will have a direct route to the river.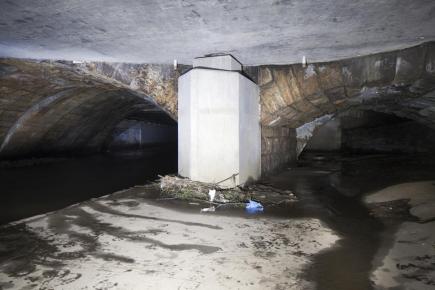 TUNNEL THROUGH TIME: The concrete river channel completely contrasts the stone bridge (courtesy of Andy Marshall, with thanks)
Tony Callaghan, the Project Lead for the Environment Agency said: "This project will deliver some fantastic outcomes for the people of Rochdale. It will reduce flood risk for over 40 properties and deliver significant environmental improvements to 450m of concrete river channel by establishing more natural habitats."
Bury-based architectural photographer Andy Marshall was so inspired by the bridge that he took two cameras, one strapped to his helmet to capture the views inside the tunnel.
Mr Marshall said: "The results show a haunting journey through time, beyond the brutal concrete jungle, through the Victorian pop-rivets into a mysterious world of Medieval structure revealed by the half-light.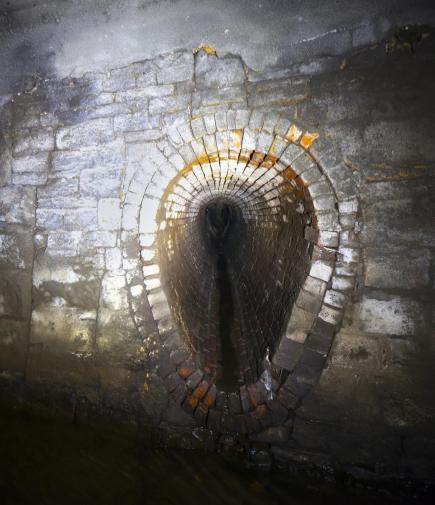 MEDIEVAL MASONRY: Unveiling these hidden historical structures will restore the town's heritage (courtesy of Andy Marshal, with thanks)
"Revealing the river will bring new life and new purpose to a town hard hit by the recession." 
The work is currently due to start in February 2015 to be completed in autumn 2015.
To see more examples of the work of Andy Marshall, click here.