A Stockport animal rescue charity that aims to teach kids about proper pet care is desperately looking for a new home after being ordered to immediately shut down by the council.
Wellington Boot School Projects offer a variety of services, including going into schools to teach children how to look after their four-legged friends and a helpline for people struggling with their animals.
They also pride themselves on taking in problematic pets that nobody else is able to look after.
After being told to cease business at the end of last year for being a potential 'detriment to the local amenity of the area', the charity continued to operate their work.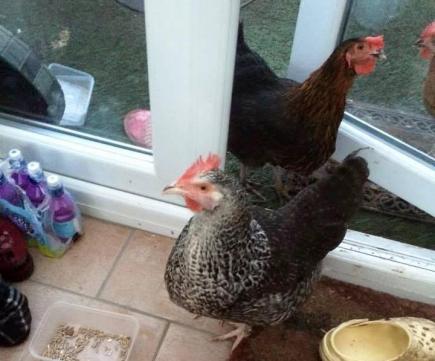 HEN DO: Here come the girls of Wellington Boot farm
But in January it was decreed that the entire company must close unless they can find new premises immediately.
Nikki Jackson, a trustee who runs the project from her garden, said that the organisation is now frantically searching for a new place to live.
She told MM: "We were running a business from here [Mrs Jackson's garden] which did pet boarding.
"It was fairly small – just a couple of rabbit hutches and chicken coops in the back garden, and we've been running that for the last few years.
"It was the business that was first told to close and we thought we could continue running our charity, whereby we visit schools and playgroups, rescue and re-home animals and various other things.
"We were told in January that the charity must stop immediately as well. The council ruling is that there is potential to cause a detriment to the amenity of the area."
Mrs Jackson thinks the closure is due to a complaint from a neighbour, but said the council have been unwilling to discuss the matter further.
"The council can't tell us about any complaints that have been made directly by neighbours," she said.
"If they'd said 'your neighbour's concerned about attracting vermin or noise', then we could have a discussion, but they said they are not able to disclose information so we can't really argue our case.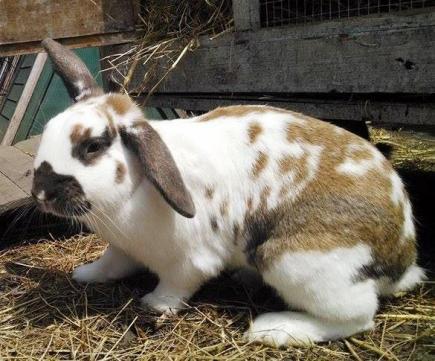 HERE'S HOP(P)ING: To save their animals Wellington Boot need someone to come forward with land to rent
"If the council told us what their specific concerns were we would be really happy to work with them to address them.
"If we have too many animals we can reduce that number. If it's vermin we can get a pest control contract.
"There must be a common ground because people have chickens and rabbits in their gardens as pets without there being a problem.
"They are happy for me to have animals here as pets, but we can't continue running it as a business or a charity. They can't tell us where the line is or at what point it becomes detrimental.
"We started planning on the business three years ago and spoke to the Council Planning Department then, and they said they couldn't see there being a problem, so just go ahead with starting up.
"They said that the worst case scenario would be that they ask us to apply for planning permission and advised us just to apply if we came to that bridge.
"We feel we have a strong case for why planning permission should be accepted, but the council have said that they are not going to consider any applications for planning permission for this property at all."
Wellington Boot are committed to worthwhile animal education and training, and the schools and communities they work with all over Greater Manchester means are worried about their uncertain future.
Mrs Jackson added: "We have already been getting emails from people who are really concerned.
"It's not just the fact that we are taking animals that other people won't take, but that people can always phone up and get advice too.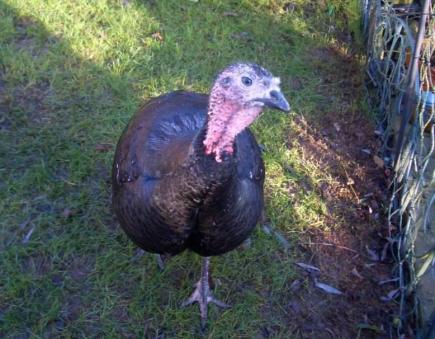 OH (CE)CELIA: It's breaking people's hearts to imagine life without this bird
"If they are concerned about their pets then they can ring up and we'll help them. It's that sort of thing that people are nervous about losing.
"We also have projects booked in with local schools. We know that teachers have built that into their planning and the children are expecting these projects to happen. If the charity has to close we won't be able to fulfil that.
"When teachers have devised an entire term's worth of work around, for example, having fertile eggs hatching in the classroom, then that leaves them in a really difficult position."
The charity have been advised by the RSPCA that if they were forced to give up their animals, then they would not have the facilities to take them in, meaning it is likely they would need to be euthanized.
Mrs Jackson says that whilst a long-term solution is the ultimate aim, at the moment even a temporary space for the animals would help.
"The best thing would be if someone has a spare acre of land they'd be happy to lease to us, ideally in Stockport. We are happy to pay rent," she said.
"The only condition is that we would need to be fairly certain of getting planning permission because we don't want to end up in this situation again.
"Running water would be a bonus but we are happy to spend some money getting the land as it needs to be."
She explained that the charity does something unique from other animal organisations in the region and they didn't want this to be lost.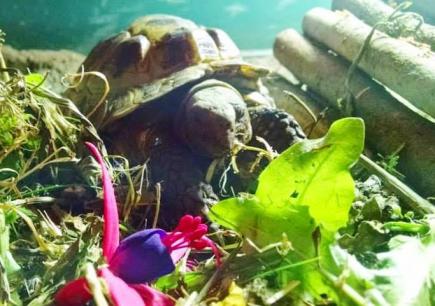 REPTILE REGGIE: Wellington Boot have critters of all shapes and sizes
She added: "There are other groups that focus on showing children what different animals are but what we do is more about encouraging children to take better care of the pets they've got, so that when they are adults they won't just buy pets they can't take care of.
"It is about encouraging them to make responsible decisions about their pets forever and not just now."
Stockport Council did not respond to MM's attempts to contact them for comment.
More information on the Wellington Boot School Projects campaign can be found here.
Main image courtesy of Katie Brady and inset images courtesy of Wellington Boot, via Facebook, with thanks