Scientists are on the cusp of discovering what babies are thinking thanks to ground-breaking new technology being trialled at the Manchester Museum this weekend.
Researchers at the University of Manchester are inviting parents to test a new baby-talk app that will track their child's language development over time.
In combination with pioneering technology that tracks tiny eye-movements on a screen, they hope to figure out how much babies actually understand.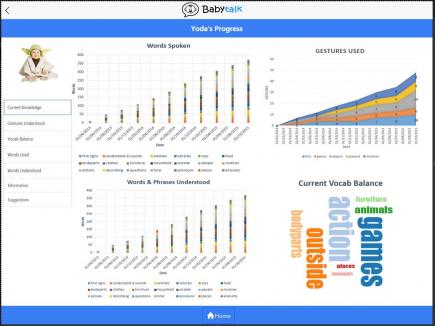 WATCH THEIR LANGUAGE: The app will track your babies progress showing you how much they really understand
Professor Caroline Rowland, who is leading the BabyTalk project, said: "Children can understand an awful lot more than they can tell you, and we wanted to explore this process right from the beginning.
"The machine measures where the baby's eyes are looking – so if we say: 'Look at the pig that's running', as opposed to the pig that's standing still, that tells you whether they understand the concept of running.
"It's a way we can get inside the babies' minds before they learn to speak.
"This is amazing tech and it's great fun. It will allow us to track babies pretty much from birth."
The machine costs a whopping £25,000, and although it may be a while before the technology is seen in nurseries, the BabyTalk app is available to download now.
Professor Rowland described the app as an 'online baby book' that will enable parents to record their baby's language development right from their first word.
She said: "You'll be able to record all those funny little errors that children make as their language skills grow, and there will be the scope for uploading videos or audio files from your phone to Facebook so you can share memorable events with friends and family."
The austerity-beating technology will also be crucial to GPs and speech therapists, who will now be able to quickly track a child's language progress using the app.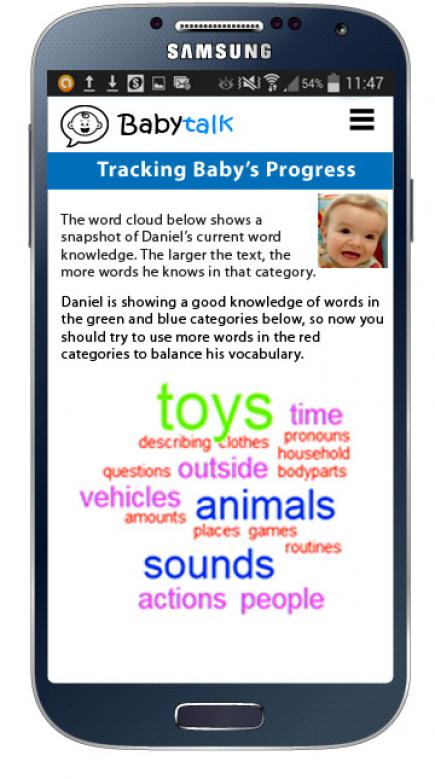 LOOK WHO'S TALKING NOW: With the app mums and dads will be able to test their baby's language development
Currently doctors have to continually assess a child to track progress with language development, but the new BabyTalk app will save a huge amount of time and money.
Professor Rowland said: "You can help health professionals monitor your baby's speech development from the comfort of your sofa, without leaving your home."
The free public event, 'Kids Say the Funniest Things' is open from 11am-4pm on Saturday and Sunday (November 7–8) at the Manchester Museum.
Image courtesy of Dean Wissing, with thanks.