An award-winning hotel featuring a 'vertical forest' exterior is set to open in Manchester this spring.
Before even opening its doors, the hotel has won the design award from the Manchester Society of Architects, for its exterior forest theme inspired by Milan Bosco Verticale.
Jason Carruthers, Managing Director for Jurys Inn and Leonardo Hotels UK, said: "The unique design of the hotel has seen a lot of interest in it before opening its doors which is wonderful, and we can't wait to be able to welcome people inside and continue the conversation.
"Manchester is such a vibrant city and we're delighted to be in such close proximity to Ancoats and the Northern Quarter."
The Leonardo Hotel, which opens on April 28, is located on the corner of Great Ancoats and Adair Street, branding 275 stylish bedrooms- – starting price of £75 per night – alongside an on-site bar and restaurant which will serve a range of food and drinks.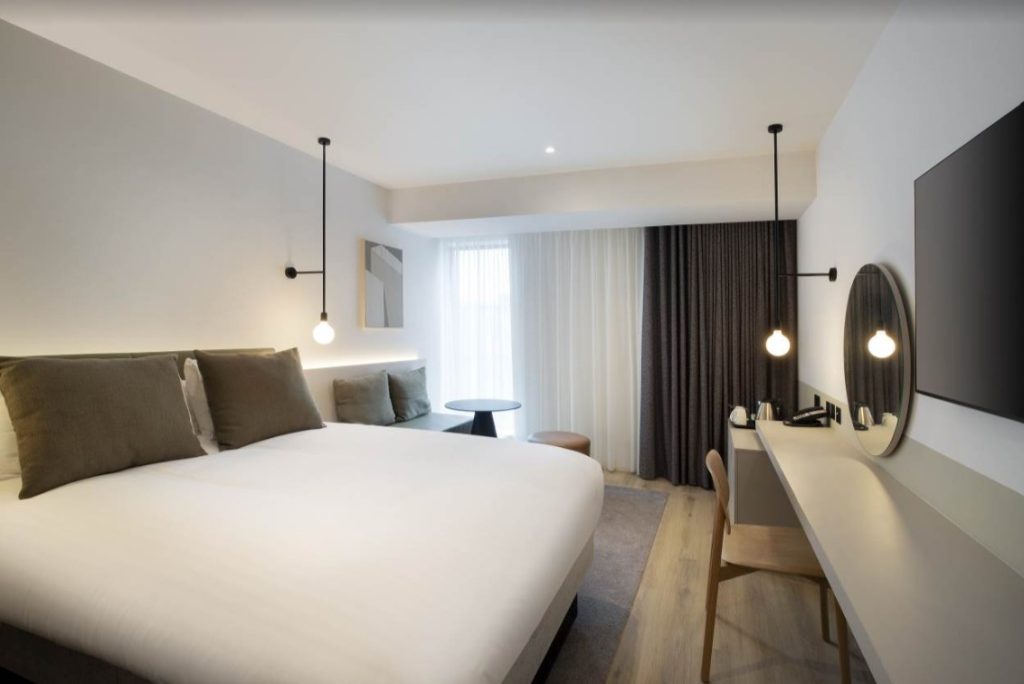 The Jurys Inn and Leonardo Hotels UK and Ireland operates 48 hotels in the UK and four in Ireland.
The new hotel has been labelled 'the brainchild of Capital&Centric', the developers behind the growth of Manchester's Piccadilly East neighbourhood, including the nearby Crusader Mill and Phoenix.
Adam Higgins, co-founder of Capital&centric said: "The hotel is in an epic location, at the heart of a neighbourhood that's got a real independent vibe and foodie buzz. We wanted to create something iconic and eye-catching, with lush greenery adorning the building.
"Manchester is a global city, consistently named one of the best in the world and Leonardo Hotel will be a fantastic base to explore this incredible city."
To book or for more information you can visit leonardohotels.co.uk