Much-loved health and wellbeing coach Mr Motivator joined more than 2,000 fundraisers this weekend to walk in support of the 30,000 people living with dementia in Manchester.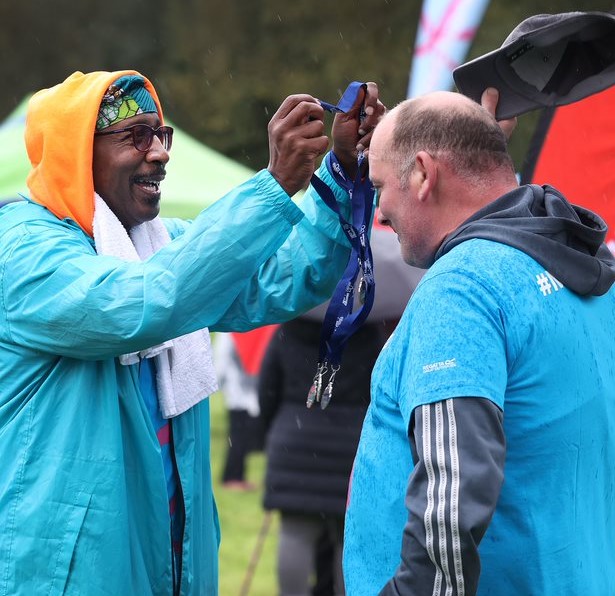 He and his wife Palmer, who acted as a carer to her mother who had dementia, took part in Alzheimer's Society's flagship Memory Walk in Heaton Park, to raise vital funds after a devastating period for those living with the disease and their families. 
"When my wife Palmer was caring for her mother my role was to support her and I became what I would call a carer's carer," said Mr Motivator, also known as Derrick Evans. 
"Often we forget about the carer and the family, and they are so important in a situation like that.
"It was amazing to see so many people come together and get active for such an important cause."
Amongst the runners was Vicky Shaw, from Oldham, who runs a non-profit provider of retirement and extra care housing for the elderly, Housing 21. 
Vicky walked with her ten-year-old granddaughter Millie, who has a rare form of Spina Bifida, and four-legged activist pup Levi at their side. 
"I took part in the Manchester Memory Walk to help raise awareness as my brother lives with the condition, but also in memory of my dear friend Dorothy Muller who died with dementia.
"I have previously done the memory walk and enjoyed this day thoroughly. 
"I encourage others to sign up to the walk next year and help raise money towards further research into the condition."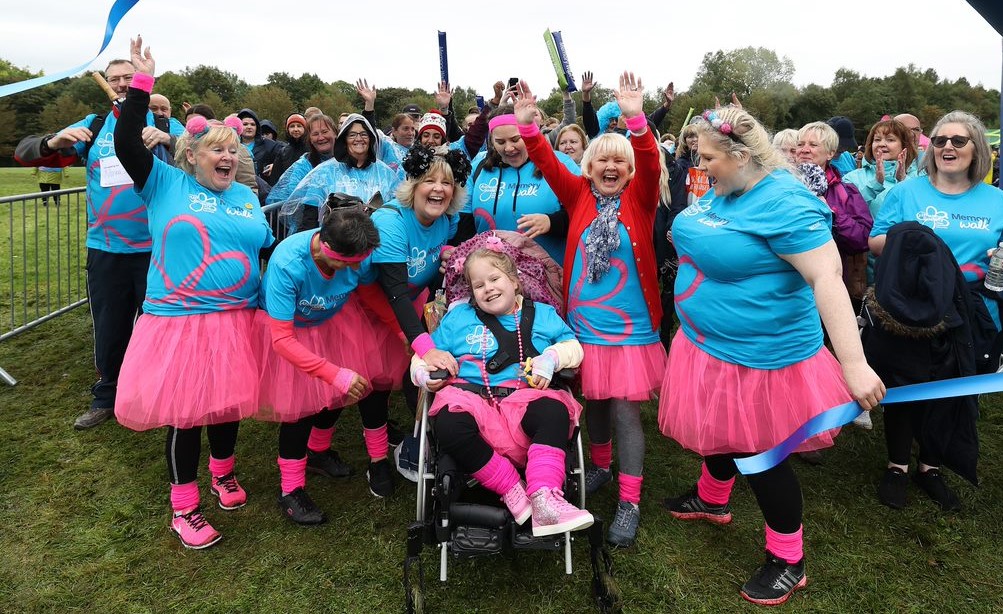 Sue Clarke, Alzheimer's Society Area Manager for Greater Manchester, said the pandemic has been catastrophic for people affected by dementia, and Alzheimer's Society's crucial work has never been needed more. 
Ms Clarke said people with dementia now face a difficult road to recovery due to lack of social contact, disruption to routine and interruptions to essential care and support. 
She added: "It was extremely moving to see so many people come together to honour or remember their loved ones.
"Alzheimer's Society's services, like our Dementia Connect support line, have been used over 6 million times since lockdown began in March 2020. 
"Every pound raised from the Manchester Memory Walk will help Alzheimer's Society provide information and support, improve care, fund research and create lasting change for people affected by dementia.
"I would like to say a huge thank you to everyone who has helped make this year's Memory Walk such a brilliant success."
Visit memorywalk.org.uk to find upcoming Memory Walk events or to organise your own Memory Walk at a location and time of your choosing.