Activists involved in a local arms factory protest have taken aim at what they call a pattern of police harassment.
This comes following the arrests of eight Extinction Rebellion North and Palestine Action activists last week.
The groups had prevented a factory used by Elbit Systems UK from opening.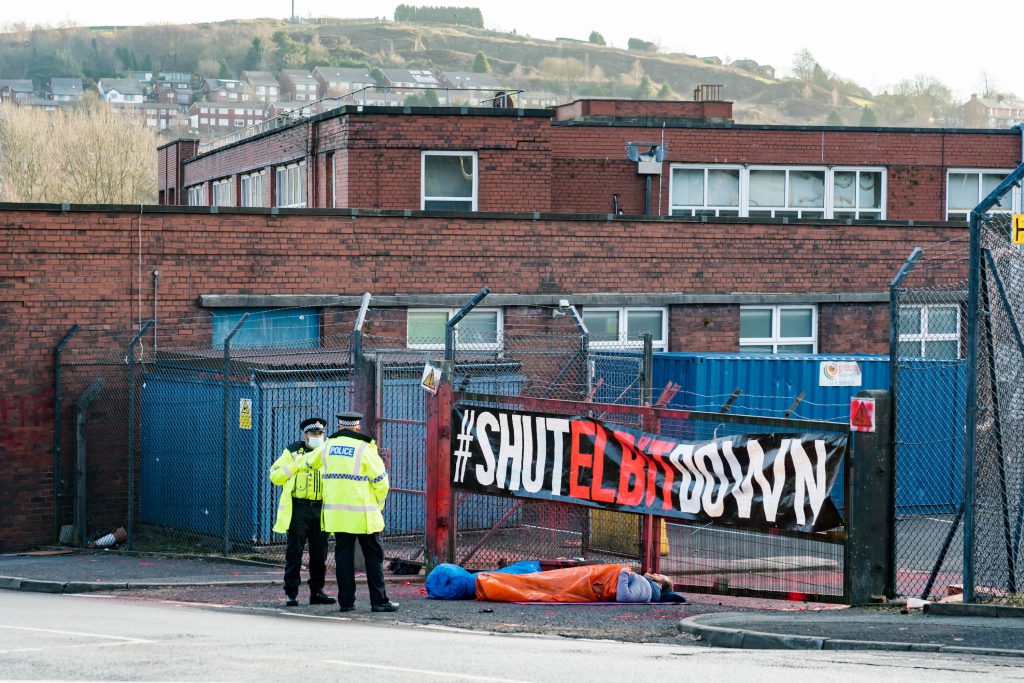 In the early hours of Monday morning, they stormed and occupied the Ferranti technologies plant, halting production for 16 hours and causing £20,000 in damages.
Speaking on Friday, Palestine Action said: "The attempt to harass, coerce, intimidate and shut down Palestine Action, is part of a much broader exercise to dilute our civil liberties and our right to protest.
"This is a political move by a government attempting to oppress and incarcerate its own citizens.
"This futile, poorly-managed attempt to pressure activists into submission will not stop us, or even slow us down.
"In fact, we are growing faster because of the police crackdowns and we will continue to grow, continue to fight, continue to enrol, continue to #ShutElbitDown and continue to work to end all UK complicity in Israel's settler-colonial Apartheid regime."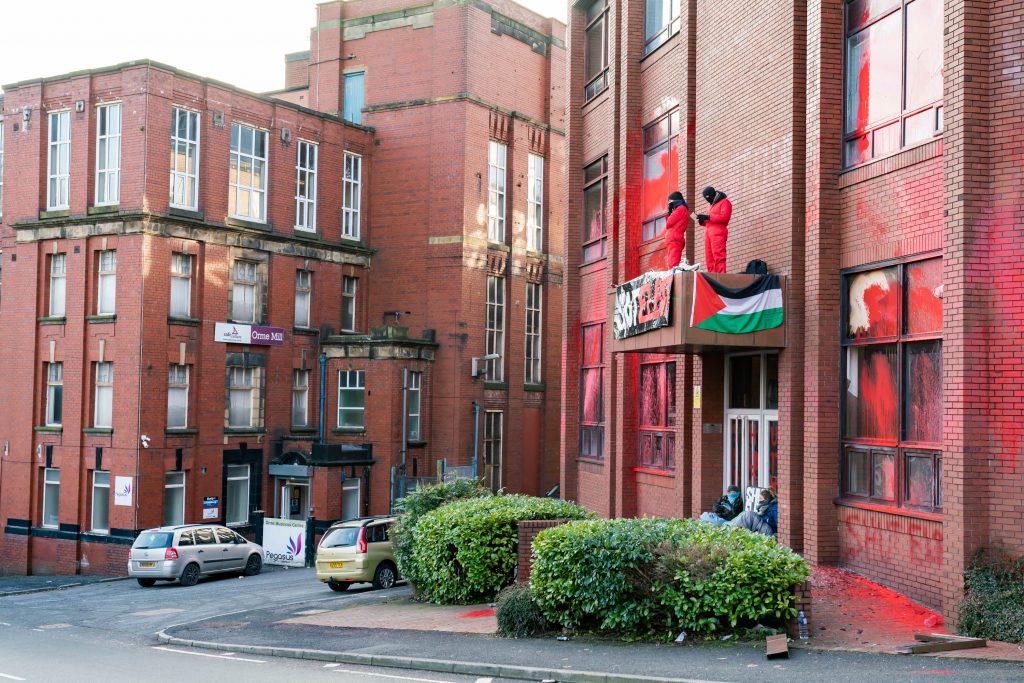 PalAction was set up in August 2020 and the group has already hit 40 sites across the UK that are used by or affiliated with Elbit.
Elbit is Israel's largest private arms company, which supplies around 80% of their drone fleet.
The group has also vowed to target Lockheed Martin next, another, similar arms company.
Amnesty International have also called for the UK government to halt export of these arms to Israel, citing evidence that drone parts made in Elbit's UK factories were being used on Palestinian civilians, including children.
Amnesty International UK Campaigns Director Tim Hancock said: "The UK government must ensure that weapons exports to Israel do not fuel human rights abuses.
"[The government] should suspend all arms exports to Israel, including indirect exports via other countries and the sale of military components, until there is no longer a substantial risk that such equipment will be used for serious violations of human rights or international humanitarian law."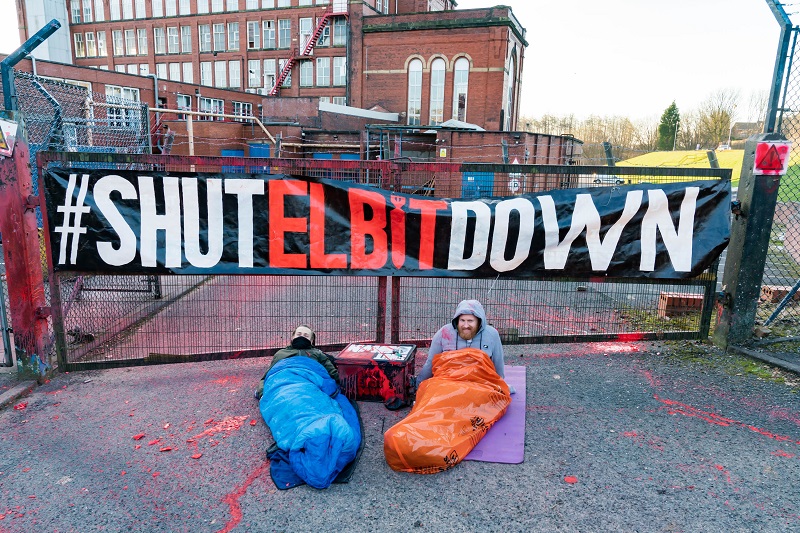 Photos courtesy of Vladimir Morozov