Two directors of a new business have committed to personally delivering donations to the Romanian and Polish borders.
Marc Burrows and Damian Curran from the Retrofit Team – a building compliance company – have hired vans to fill with the vital goods needed by refugees fleeing war-torn Ukraine.
They are funding this 3,000-mile round trip themselves but have called on others for expert advice or help with funding via a PayPal set up for this project.
Marc was inspired by his children's primary school where pupils and parents were donating goods.
When he asked how they were going to get the supplies to the people in need they had no idea – so Marc decided he and business partner Damian would get involved.
Damian said: "I linked up with the Ukrainian society in Stockport.
"They were really excited because they have the same issue, they've had to turn stuff away."
The Cheshire campaign has been named "From Cheshire with Love", a reference to an old Bond film "From Russia with Love".
The film was later parodied in an Only Fools and Horses episode: "From Prussia with Love."
"Different areas will get different brand names," said Marc, who set up Retrofit Team with Damian nine months ago. "We want to build momentum in local areas."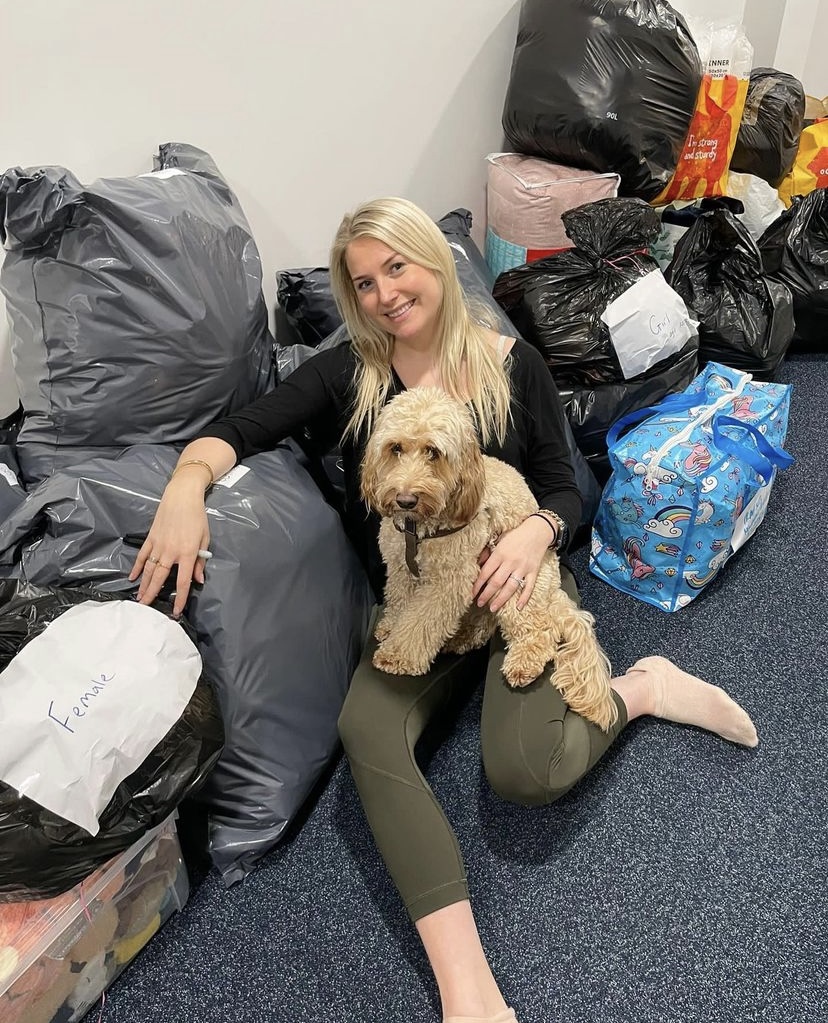 Georgina Mcsorley, from Cheshire, is another business owner who was inspired to get involved.
Her wellbeing business, Tao Healing, promotes mindful alternative techniques to improve mental wellbeing. 
After watching the news coming from Ukraine she researched what she could do to help.
Georgina posted out on Instagram to ask for donations and set up a dedicated page – @sunflowersolidarityappeal.
She said: "The response was incredible.
"When I arrived at the office in the morning there were already piles of donations by the door."
After getting in touch with United with Ukraine – a charity organisation delivering medical aid to Ukrainian people – Georgina arranged for a lorry to collect even more donations.
She also got in touch with Marc and Damian from the Retrofit Team via social media.
They now regularly discuss ideas and logistical issues via WhatsApp.
The business owner was inspired by a family friend, Yullia, who cannot reach her family in Ukraine.
Georgina said: "I wanted to do something to help and to show Yullia that the world stands with her, her family, her beautiful country and everyone there."
What donations are needed?
Georgina said one major issue was non-essential clothes being donated – slowing down the processing time.
She said: "We had sparkly dresses, bathing suits, even a ladies' pumpkin Halloween outfit, dirty underwear and baby grows.
"It wasn't pleasant to say the least.
"Although we filled two lorries and two vans we know those supplies will quickly run out.
"Medical supplies across Ukraine are urgently needed for both civilians and the army.
"Baby supplies like formula and nappies are a continuous need."
Marc also urged that there is a "big gap" between what refugees are getting through donations and what they actually need.
He said: "We want to go over with high quality stuff.
"They've got clothes – we need foil blankets, toothbrushes, toothpaste, sanitary towels, nappies.
"There's all sorts of stuff that you wouldn't necessarily think of.
"Phone chargers – there's people who've picked up a bag and ran and forgot their phone chargers.
"It's little things like that."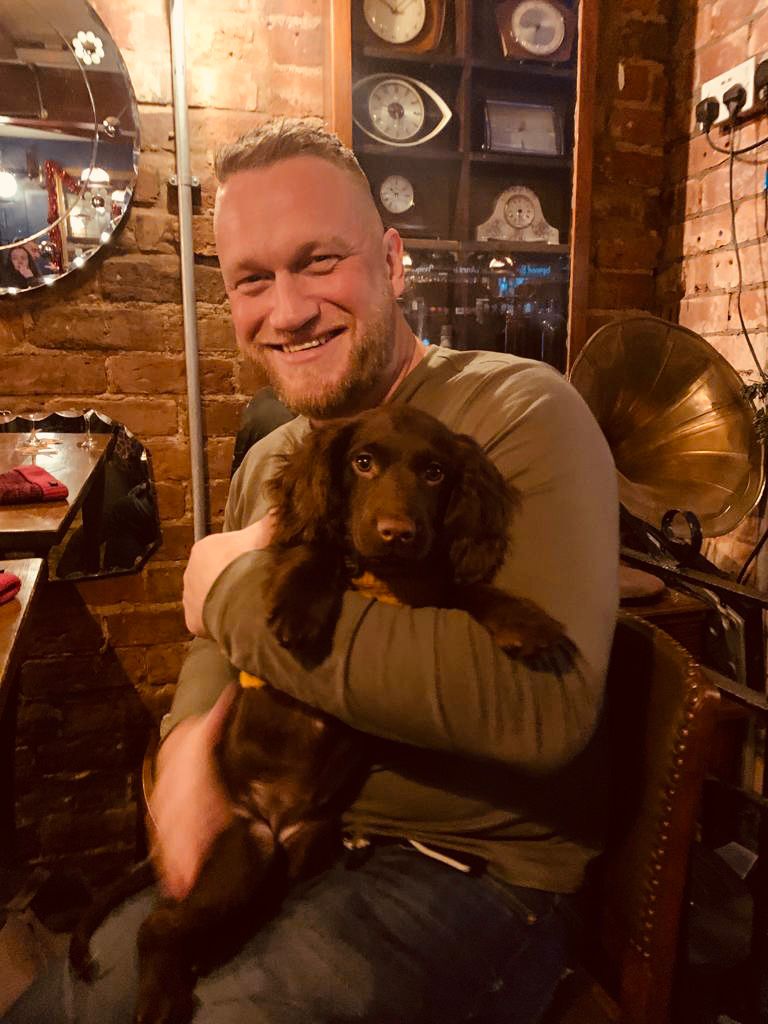 The two men so far have funded this project themselves and have already overcome logistical issues regarding vans.
They are relying on donations for supplies but their first trip this weekend may end up costing them up to £5,000. 
They will attempt to deliver two to three full vans of donations to the Romanian border on Sunday.
Damian said: "We're a small business and it's a lot of money. 
"We can't keep doing that.
"We're doing it now and we hope we can get the momentum to provide a way of getting stuff over there until someone else can take over.
"We are fully committed to this."
The duo believe their project management and marketing experience is essential in ensuring the process is as organised and streamlined as possible.
Two ceasefire attempts in the Ukrainian city Mariupol – where civilians are running out of food and water – have already collapsed.
An estimated 200,000 people in the city are trapped under heavy bombardment by Russian forces. 
The two directors know that they need to act fast but they want to keep the momentum going for as long as they can.
Damian said: "Everyone wants to help at the moment.
"At the moment you wake up and you check your phone every morning and you've got news bulletins from Ukraine.
"That will soon change at some point, something else will take over but there will still be a war.
"There will still be a war-torn city, there will still be people who are needing stuff so we are hoping if we can galvanise it now we can set it up going forward to stockpile stuff and have a steady stream of donations going to these places.'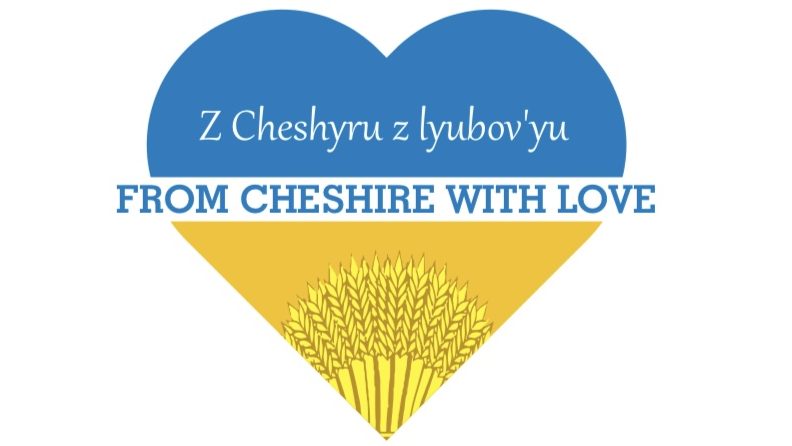 The duo have urged for volunteers to come forward to help with packing and sorting all the donations.
Damian said: "We do need help to keep this going.
"More hands on deck are needed.
"At the moment we cover Lancashire and Cheshire but if somebody thinks they want to do this in Birmingham or Newcastle or wherever and want to build their own then we can share the love."
Marc added: "We want to link up with bigger charity organisations.
"We're entrepreneurs and we can make this happen but once this first trip is done we need some expert advice.
"There are people in Romania and Poland taking people into their homes but where are they getting the supplies to pay for this?
"Do they need help?
"Once we find where the bigger agencies are missing we can have a niche to move forward.
"We're doing the trip to see it first hand, build our network and move forward with this."
How to help
Follow @sunflowersolidarityappeal on Instagram for more information.
You can donate to From Lancashire/Cheshire with Love here.