A University of Manchester alumna has finally received her graduation certificate 80 years after completing her degree in English.
Ex-student Catherine Palmer was gifted the diploma by her daughter Alison as the ultimate 101st birthday present.
Catherine, from Southport, achieved a first-class degree from one of the leading research universities in the UK in 1938.
The institution is ranked 38th in the world, and although she attended her graduation ceremony, she didn't receive a certificate at the time.
Daughter Alison spoke of her delight after handing her mother the surprise gift on the day she turned 101.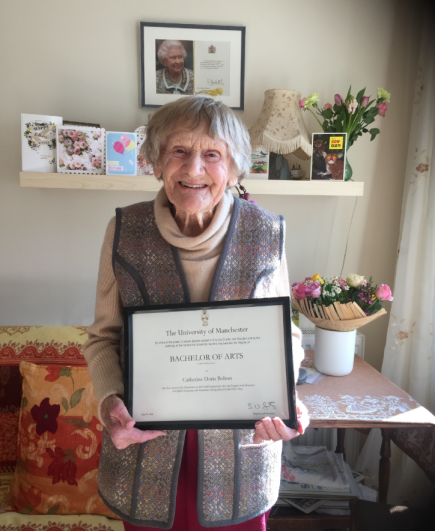 BIRTHDAY TREAT: Catherine received the paperwork as she turned 101
"We had a great birthday with mum and she was delighted to finally get her certificate, which has now taken pride of place next to her card from the Queen," she said.
Alison added: "I had so often heard her talk about her days at university as special and very happy times, and then she'd mention the lack of evidence of her achievements there."
"It felt important to try to give her the acknowledgment of those days, and contacting staff at Manchester has enabled a sense of completion and celebration to finally happen!"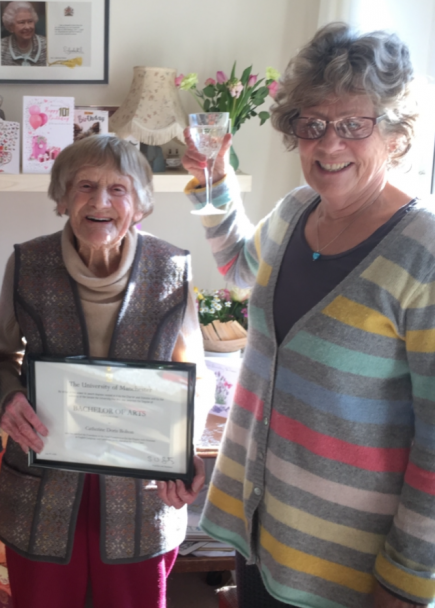 CELEBRATIONS: Mother and daughter toasted the diploma together
During her time studying in Manchester, Catherine was very active as she was part of the choir, while also representing the university in fencing and athletics.
She moved to Glasgow soon afterwards, and then went on wartime placements at St Thomas' and St Mary's hospitals in London. 
After the war had concluded, she began teaching English – firstly at the NW Polytechnic in London (now the University of North London) and then in grammar schools.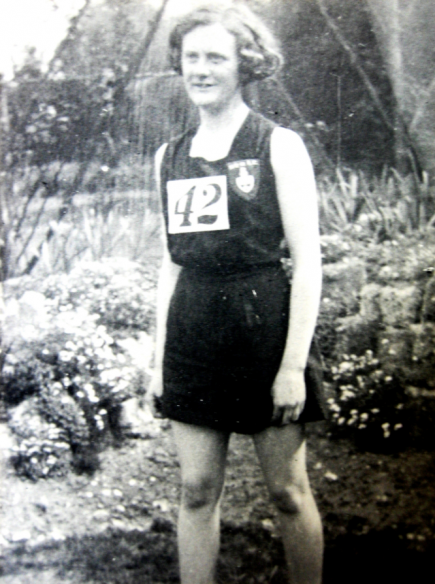 FIRST-CLASS: Catherine through herself into student life in the 30s 
She had a long and accomplished teaching career and also had three children –who have now been followed by five grandchildren and three great-grandchildren.
In her later life, the centenarian's active lifestyle continued as she embarked on a trekking and white water rafting adventure in the Himalayas at the age of 75.
She still walks her dog every day and is able to live an independent life.