Coronation Street's famous cobbles are predicted to attract more than 12,000 people EVERY WEEK – making it one of the biggest tourist destinations in the country.
Continuum Leading Attractions, the company behind 'Coronation Street: The Tour', have already sold more than half of the 300,000 tickets at Manchester's latest attraction.
The tourist destination which will run for six months opened last weekend and is expected to fetch more than £5million.
Juliana Delaney, chief executive of CLA, believes it will be a huge success and become one of the biggest attractions in the country.
"It's sensational for a visitor attraction to open with such high pre-bookings – clearly the 'Corrie' brand is powerful and popular," she said.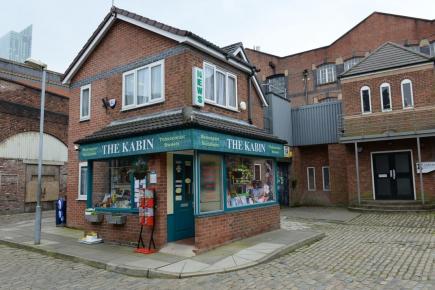 KABIN FEVER: Fans can pop in the famous corner shop (© Alice Jowitt and Continuum Leading Attractions with thanks)
"Even so, the public's response has exceeded expectations.
"More than half of the total tickets have already been sold, and only a handful of attractions – such as The Making of Harry Potter or the David Bowie exhibition at the V&A – have had such high interest prior to the doors being opened.
"This success demonstrates there is significant commercial value yet to be mined in the breadth of Britain's culture, old and new."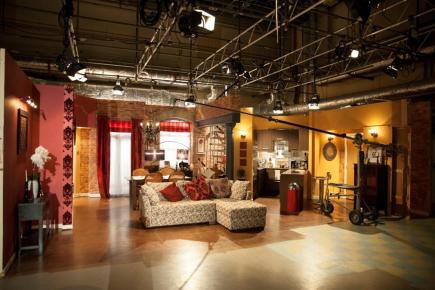 SWANKY PAD: Carla keeps it spotless (© Alice Jowitt and Continuum Leading Attractions with thanks)
The predicted visitor numbers would make 'Coronation Street: The Tour' the third highest-grossing visitor attraction in the North West in 2014, and among the top 20 nationally.
And plans are already underway to increase the capacity to meet the huge demand for tickets.
More than 3,000 people have so far taken a tour of the ITV soap's famous cobbles last weekend, which was created at the former studio site in Quay Street, Manchester.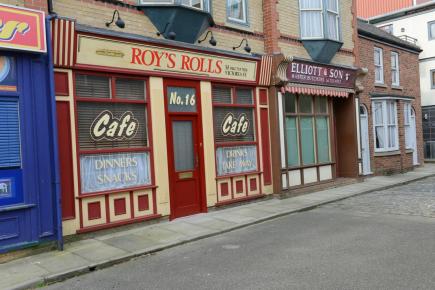 SAUSAGE ROLL: Elliott Butchers and Roy's Rolls are also on show (© Alice Jowitt and Continuum Leading Attractions with thanks)
After 53 years though, the eight-time BAFTA-winning show filmed its final scenes at the Quay Street Studios on December 20 last year and moved to its new home at MediaCityUK
Fans that go on the tour will be able to view a host of locations such as the Rover's Return pub and a number of items from the show, the most memorable being a pair of spectacles.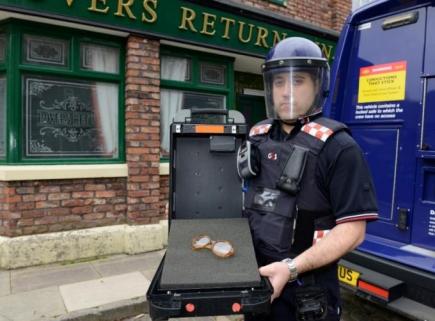 VALUABLE CARGO: You'd have thought Dierdre's specs were the crown jewels from the treatment they received
"The most valuable and iconic prop on set is Deidre Barlow's glasses definitely," explained Coronation Street Art Director Gavin Lloyd-Smith.
"They will be the most talked about because they always were and if anyone does an impression of her they always put on a rubbish pair of glasses.
"There are so many wonderful things to see – fabulous costumes, wedding dresses, urns and coffins, I am not sure on the actual value but they all have a sentimental value to us."
Other famous items include Ena Sharples' hair net, Hilda Ogden's curlers, Vera Duckworth's infamous hooped earrings and Ken Barlow's infamous kimono, which cost more than £25,000 in re-shoots.
Images courtesy of Alice Jowett via Continuum Leading Attractions, with thanks.