A heartbroken Hyde mother whose 17-year-old daughter took her own life last year has called on the government to 'step up' and tackle mental health issues, warning 'if they don't change the law soon then inevitably it's going to happen again'.
Martina Brincat-Baines' daughter, Kesia Leatherbarrow, a former UK accordion champion, ended her own life last December after spending two nights and three days in police custody following her arrest for possession of Class B drugs.
When she was arrested, Kesia, who suffered from mental health issues including depression and self-harm, was kept in police custody rather than transferred to a care facility, because she was over 16 – a ruling that Mrs Baines is adamant cost her child's life.
"I think that the mental health services, particularly for children but also adults as well, is an absolute disgrace," Martina told MM.
"Kessy wasn't just a child, she was a very vulnerable child, and the way she was treated in custody was disgraceful.
"The government needs to step up and put some funding into mental health problems and start taking it seriously."
Earlier this week, Tony Lloyd – the Police and Crime Commissioner for Greater Manchester, said that young people suffering from mental health should be handled with care, and not shoved into a police cell.
Mr Lloyd aims to pool the resources of the emergency services in the Greater Manchester area to improve how vulnerable people are treated.
In a statement issued on his website, the Police and Crime Commissioner declared: "It's shocking to hear that children and young people suffering a mental health crisis end up in the hands of police instead of getting the care they need in hospital.
"This is unacceptable and I support the Health Select Committee in calling on the Department of Health to urgently address this to make sure it can no longer happen."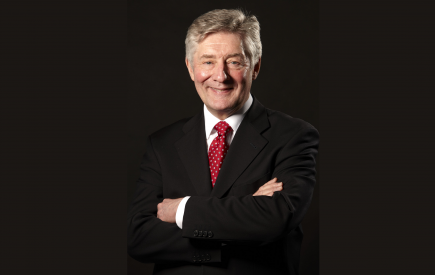 'THIS IS UNACCEPTABLE': Police and Crime Commissioner Tony Lloyd calls for a change in law (©GMPCC, with thanks)
Eddie Thornber and Joe Lawton were two other teenagers who also took their own lives after suffering from mental health issues, and the passionate Martina has joined forces with their families to kick-start a petition to get the law regarding the age of being kept in custody changed.
She believes that local authorities planning to change the system is a step in the right direction, but that action needs to be taken quickly to avoid similar tragedies.
"I think that anything that is done to make the situation better, especially with children with mental health issues, that's got to be a good thing," she added.
"I am quite confident that [the petition] will make an impact, becaue it can't go on like this.
"Eddie was in 2011, Joe was in 2012 and Kesia was in 2013, and if they don't change the law soon then inevitably it's going to happen again."
The law has been raised twice in the House of Lords, but the government have yet to act, saying that they need more time to come to a conclusion, a move that Mrs Baines branded as unacceptable.
"It is out of order," she said. "It needs to be done now. Urgently. It should have been done when it was taken to court last year before Kesia died.
"If it had have been done then, I believe that potentially, [Kesia's death] wouldn't have happened.
"But because they stalled then, the consequences have been absolutely tragic. So they cannot wait any longer – they must take action."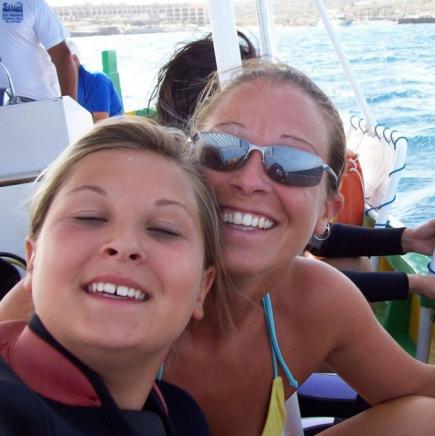 'OUT OF ORDER': Kesia's mum, Martina, thinks things could have turned out differently ((©Martina Brincat-Baines, with thanks)
Earlier this year Mrs Baines walked coast-to-coast to raise money for the charity Survivors of Bereavement by Suicide (SOBS) – who supported her in the wake of her daughter's passing and have helped countless others.
And although she wishes that charities like SOBS didn't have to exist, she insisted that the work they did saved her life.
"I think that if the government put the proper funding into mental health problems and make the change in the law, then there wouldn't be so many people that need these charities," Mrs Baines said.
"But they are vital: believe me when I say that they did save my life. And there isn't anywhere else that's so specialised that you can go to.
"Please help us to support such an essential and caring charity and remember our beautiful angel daughter, Kesia Leatherbarrow."
To donate, click here. You can get in touch with SOBS here.
Main image courtesy of Martina Brincat-Baines, with thanks