Last November, in the midst of a global pandemic and with the country facing public debt breaking £2 trillion – the highest ratio to GDP since the early 1960s – the Prime Minister announced the biggest investment in the military since the cold war.
Within this proclamation of £16.5 billion added to the budget of the armed forces was the formation of a new 'Space Command', that "will protect the UK's interests in space and control the UK's first satellite launched from a UK rocket by 2022".
Flying under the radar was a simultaneous statement that government funding was being made available to develop regional 'space hubs' across the UK. One of these will be in the North West.
The UK's space economy is a fast growing industrial sector, trebling in size since 2010, employing 42,000 people, and generating £15 billion every year. Yet in 2018, the North West generated just £33 million of this.
The government said that the new money is just one element of an expanded programme of regional activity that the UK Space Agency (UKSA) will be setting out in the coming months.
An initial six-month project on these space hubs will bring together local authorities, experts and businesses to see how they can capitalise on the commercial space race.
Steve Rotheram, Metro Mayor of the Liverpool City Region, said: "I backed the bid for a North West space hub because of its incredible potential to level up our economy."
Beyond the levelling-up jargon, the initial project is about working out who is actually – and who could be ­– doing space in the region.
The commercial space race
The rise of SpaceX has been the most visible manifestation of what has been dubbed the commercial space race. The successful launch of two astronauts into orbit to the International Space Station in May – the first time a private company has done this – was preceded by the visibility of 60 Starlink satellites in the night sky above Manchester after their launch in March.
Last month, the UK government, together with the Indian conglomerate Bharti Global, stepped in with $500 million each to resurrect the bankrupt OneWeb satellite operator. It has 74 satellites in orbit out of a planned 648 with the aim of delivering global internet connectivity and highly accurate navigation and timing.
Satellite constellation work is booming right now.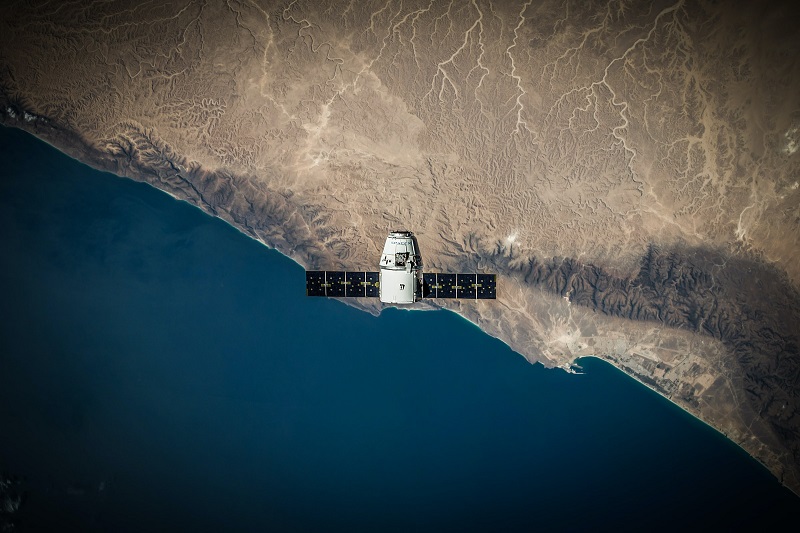 SatixFy Space Systems, from its office in Cheadle, Greater Manchester, is one of the players developing silicon chips for onboard processing for the next generation of communication satellites.
The operation in Cheadle was set up barely three years ago after SatixFy began life as an Israeli start-up in 2012. There are currently around 30 employees at the Cheadle site, all specialists in semiconductor and chip design.
Paul Lombardelli, director at the company, said: "One of the reasons why it's good to be here in Manchester is not just the space hub but also there's obviously a lot of access to new graduates and knowledge.
"Many industries obviously have been affected by the pandemic, but for us, it's really a very lively and healthy industry at the moment, there's an awful lot of communication bandwidth being put up there."
But in terms of launching satellites and other objects — potentially passengers — into space, the North West will not have a spaceport anytime soon.
Alan Cross, who led a working group that looked into transforming Liverpool's John Lennon airport into a spaceport and is now the European Space Agency's Business Applications Ambassador for the region points to the complexity of the existing airspace with several airports in the region.
A British spaceport could open Newquay, Cornwall; Shetland or Sutherland in Scotland; or Llanbedr, Snowdonia.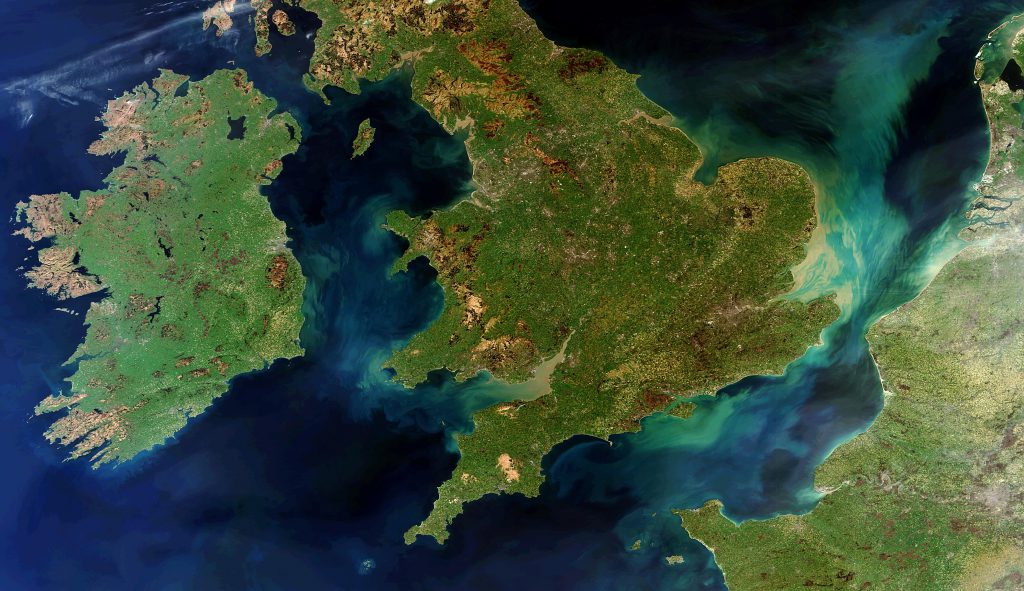 Mr Cross is conducting an analysis of companies that rely on space for their operations. He estimates there are about 80 different organisations in the North West who are engaged in space.
He said: "Obviously, if you're building a component for satellite, you know you're doing that. My job is to help those companies who are doing downstream applications, digital stuff, and a lot of them don't realise they're doing it.
"A lot of people don't realise that Uber is a space company, because without the use of satellites, Uber can't exist, it's got no business model."
The government is exploring how satellite technology can be used to harness 5G commutations through £3 million of investment in a facility at the ESA campus in Harwell, Oxfordshire.
A long-term national space strategy is currently in the works and these recent government investments give a glimpse of this.
Historically, the government has not provided the same levels of investment as other countries.
Dr Colin Baldwin, Head of Local Growth Strategy at UKSA, said: "You look at Falcon launches from the States and everyone is saying, this is great, it's private sector investment. But that has been underpinned by significant government backing."
The situation, he believes, is changing.
He said: "Only last year, we put a record a record amount into our European Space Agency subscription, which was a really positive statement about the fact that we are a member of the European Space Agency."
Threats multiply
But as any country becomes more reliant on space for its economic success and ability to thrive, the threats in space grow.
For one, much of the commercial-use of space around satellite communication is taking place in low Earth orbit (LEO) – that is at an altitude of less than 1000km above earth.
There is a lot more chance for congestion and interreference – both physically and electronically.
Nivedita Raju, a space security expert at the Stockholm International Peace Research Institute, closely follows international regulation in space.
"Security is more crucial now, it is more crucial than ever before because there is literally a lack of clarity on how and who is behaving in what way.
"We won't really know who's interfering with what, there isn't a uniform record because there's no uniform practice for registration."
China, India, Russia and the United States all possess anti-satellite weapons (ASAT), designed to incapacitate or destroy satellites. None have been used in conflict so far.
A UK government commissioned report from 2017 revealed that all critical national infrastructure – particularly communications, emergency services, finance, government and transport – relied on Global Navigation Satellite Systems (GNSS), with sectors worth 11.3% of GDP being directly supported by GNSS.
It's also crucial for achieving climate targets. Dr Baldwin highlighted that many variables can only be measured from space.
He said: "If we really want to understand what's happening to our planet, we are heavily reliant on satellite imagery."
"If we want to cut down on travel, then clearly having the ability to communicate, communicate across the globe, without ground-based infrastructure, is significant."
Star wars?
At present, there exists only one internationally binding treaty restricting activities in space. Now more than 50 years old, the 1967 Outer Space Treaty grew out of a world dominated by the United States and the Soviet Union.
Aside from prohibiting the stationing of nuclear weapons or other weapons of mass destruction in space, the Treaty largely does not provide meaningful constraints on the deployment of new weapons to disrupt or destroy systems in space.
There are far more players in the space sphere now, both on a commercial and state level. Even start-ups and civil society organisations are vying for a place in this new era, yet the rules that govern the physical arena of space appear inadequate.
Recognising these risks, the UK launched a draft resolution at the UN in August to broker international consensus on responsible behaviour in space.
What has emerged up to this point is a sort of customary international law based on states' behaviour so far and non-binding instruments.
Ms Raju said: "A lot of people, a lot of countries tend to say that space is going to become a warfighting domain, but I don't know if that's necessarily true."
She added: "But only if there is significant policy intervention right now."
When the Square Kilometre Array (SKA), a radio telescope stretching from the west coast of Africa to the east coast of Australia, is finished in the 2030s, it will be gathering, in a single day, a significant percentage of all the data humans have ever gathered in our entire existence as a species – not just of space, but of everything.
Data, the speed with which it can be communicated, processed and stored, will continue to be the focus of technological development this century.
The headquarters of the data guzzling SKA will not be in Singapore, Silicon Valley or CERN.
It will be in Cheshire, at Jodrell Bank.
Main photo: SpaceX Falcon 9 Launch (Credit: SpaceX)