"It's just a really exhausting struggle." The words used by a 30 year old
single mother to describe her experience of the coronavirus related
lockdowns.

Jen (not her real name) and her sons both under five years old, were forced to flee their home because of domestic violence.
For a time she was homeless.

Shortly after moving into a new place, and with a roof now over her head,
putting food on the table remained a significant challenge.

Jen's independent domestic violence advisor referred her to someone who
could help.

"She rang me and said 'there's a man here who will help in whatever way he can'.
"She made the referral and the next day I received all the basics – spices,
rice, pasta, pulses, tinned tomatoes, cereal and of course fruit and
vegetables.

"When other charities (as wonderful as they are) can only support with long-life tins, Barakah Food Aid ensures we eat a well balanced diet, for me, it shows we are valued.

"It has been so overwhelmingly tough because it isn't just the financial strain, my physical ability has been impacted too, I can't just go out to the shops, I have no time for anything, no break ever."

The support was not only with food, Jen said she received calls checking in
on her well being and mental health.
She feels the government has let them down and the COVID safety measures disproportionately affect single parent households.
"No matter how hard I work or I push myself, there are just days where no
matter what, I am just not enough.
"Manzoor and the team help pick me up when I'm feeling toppled by the pressure.
"During the half term holidays, when even though Manchester City council
pledged to support children on means tested free school meals, the welfare
enquiries department decided we were not eligible, Manzoor was there again with another parcel."

Manzoor Ali founded Barakah Food Aid (BFA) 11 years ago from his home in Whalley Range after coming across a number of homeless people in the city.
It started as a weekly distribution of around 40 free food parcels for those
sleeping rough, but as word about his work spread, many other groups got
involved.
He recruited about 200 volunteers within 18 months and with more human
resources available, the charity started branching out to help more people.
The regular food parcels started after a young lady broke down on his
doorstep and told him she had not eaten for three days.
Mr Ali said: "It took someone knocking on my door to open my eyes to the
fact that it's not just people on the streets, there are people with roofs over
their heads who are struggling to put food on the table.
"We called her in and went through our cupboards and gave her some
supplies then I took her details."
BFA typically provides several emergency parcels a week throughout the year, however within 48 hours of the first lockdown last March, this increased to around 30 per day.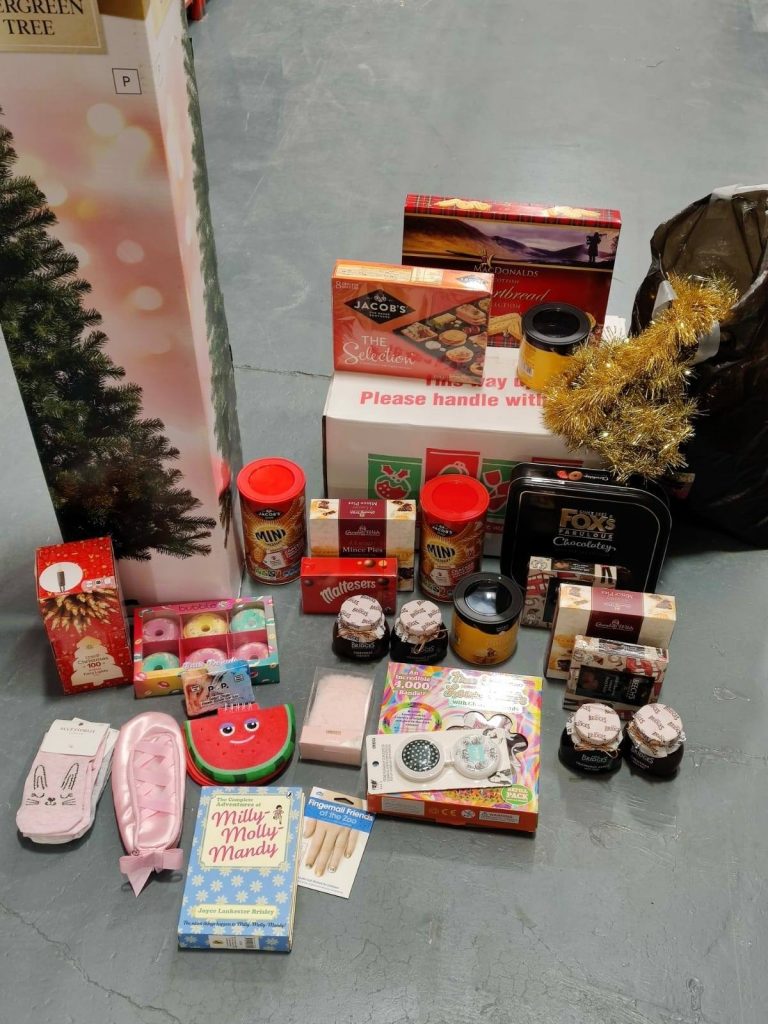 Beyond barriers of race and faith Mr Ali and his team have managed to
sustain an ecosystem of kindness across south Manchester.
Without any government funding, the non registered charity is run solely by volunteers and has an appropriate tag line – 'for the people, by the people'.
Mr Ali shared a story that took place after the brutal murder of sergeant Lee Rigby in 2013.
It demonstrates just how expansive this ecosystem is.
"When I used to deliver the food parcels, I would wear my white juba (a
modest full length robe worn by some Muslim men), I stuck out like a
stereotypical brown faced bearded Muslim, but that was my uniform.
"I had a call from the police urging me not to go out that week, they said they didn't want it to be a catalyst for anything else.
"But I stood my ground because feeding those people was more important.
"The police sent two officers to my house allowing me to distribute food on
the streets of Manchester, they helped me to make the food deliveries and
became friends of mine."
But Mr Ali stays away from taking any individual credit for all this work.
"It's the volunteers, they are also the donors, so they can see first hand
where their efforts are going."
In a testament to the multi-cultural, multi-faith nature of the group, Mr Ali
said he is very proud of the fact that 95 percent of the volunteers are non-Muslim.
Clare Murtagh is one of them. She got involved after being furloughed during the first lockdown.
She said: "It gave me a good opportunity to help out.
"Some good that's come out of all this madness is a sense of community and looking out for people."
The standard food package is made up of non-perishable items such as
pasta, rice, tin tomatoes, soups, beans, noodles, cereals, tea and coffee
and biscuits.
Along with a number of fresh produce including fruit and vegetables, eggs, milk, bread, cheese and toiletries and is delivered directly to families and individuals referred to Mr Ali by the authorities.
BFA started a Christmas hamper campaign four years ago after running a
similar scheme for the month of Ramadan.
Last year's campaign via social media proved to be a success despite the
pandemic's impact.
Within three hours of the post being published, 40 people had already
pledged to donate hampers which would include items such as a tree with
decorations and a full Christmas dinner, enough to fulfil the needs of an
entire family who would otherwise be forced to go without.
In these challenging times Ms Murtagh expressed why she feels charity work is so important to her.
"I came from a superficial lifestyle.
"I lived in London for a very long time working in high end fashion and photography.
"I just realised I felt I needed to do more, so I started freelancing and volunteered for a charity.
"I fell pregnant so I had to go back to work but I enjoy working for charity even if it's small, and BFA gives me this opportunity.
"It's so important for me to teach that to my boy.
"The world is in a very strange time.
"To raise a child and not make those values paramount would be wrong I think.
"You have got to carry on doing little things and hopefully it will make a difference."
Fran, a volunteer who did not want to reveal her full identity got involved in the early days by offering her garage space to store the food parcels.
Her inspiration to help came from her professional life.
She said: "I work with families who live in poverty.
"BFA gives them an opportunity to get help without having to go to a food bank.
"It's a shame that we even have to have food banks.
"It's a failure of the government."
Another volunteer, Christopher Hirst also helped with food distribution during the lockdown, after working from home allowed him more flexibility with his time.
He said Mr Ali's work puts the local authorities to shame and that he was able to do the work that they should have been doing.
"Manzoor would put a daily call out on WhatsApp for anyone who was able
to help make deliveries.
"No one was being paid, it's just a large group of like minded individuals on social media."
He explained the volunteers had different roles, there was a team of drivers
and a team of packers.
"I was doing three or four deliveries a day in the first lockdown, that's just
over a hundred in total."
Speaking of how the welfare work helped his own mental health, Mr Hirst
recalled coming across others who appeared to be struggling.
"The ones that were particularly worrying were young men living alone in low rent accommodation, many had been furloughed from low paid jobs.
"Most couldn't get out and had no one to talk to and you could see it was
damaging their mental health."
Providing such a service during a pandemic has its challenges but volunteers said they were advised on how to stay safe.
Mr Hirst said: "Manzoor was always making sure everyone was wearing the
right protection and sending reminders to maintain social distance."
Mr Ali is highly regarded by those who work with him.
"He is the gel that holds everything together, with regards to coming up with an idea and getting it done there is no one better.
"He looks out for everyone in the community and everybody is drawn in by his positivity," said Mr Hirst.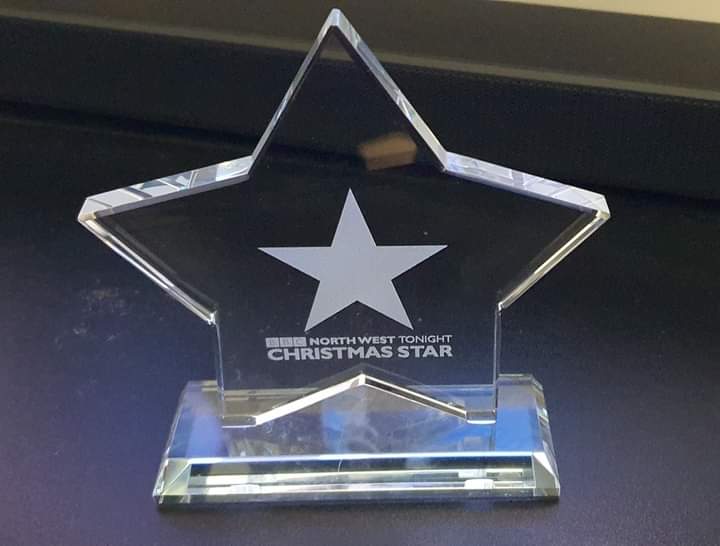 Mr Ali was awarded the BBC North West Tonight Christmas Star Of The Year
last year, in recognition of his aid work, after being nominated by one of the
volunteers.
There may be many families like Jen's that have been helped and many more that need it, and organisations such as BFA can provide a vital lifeline to support them through adversity in so many ways.
Jen said: "I would not have been able to cope alone, that's the whole point
of charity to make you feel like we are all in together.
"The charity has restored my dignity on so many occasions.
"There will be a day when I no longer need this help and support, where I'll
have gotten a career off the ground, covid and it's relentlessness will have
passed.
"I'll be in a position to do this on my own, but for now, knowing I'm not on my own gives me the strength to persevere.
"Barakah are part of the foundations that are helping me to rebuild my life.
There really are no words to encapsulate how grateful I am."
https://www.facebook.com/BarakahFoodAid
Main photo credit: Barakah Food Aid