It may be September but get ready to get into the Christmas spirit, as Manchester City Council have announced the dates for the 2014 Christmas Markets.
From November 14 to December 21, a number of locations across the city will be home to a variety of vendors selling hot drinks, pastries and other goodies that will give you that festive feeling.
The Manchester Markets are the biggest of their kind in Europe and this year around 300 stalls are expected to set up shop in the city streets.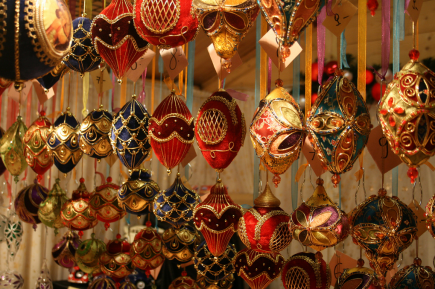 EXTRAVAGANZA: There'll be goodies galore to get you in the festive mood
Last year more than 9million people experienced the yuletide extravaganza, with more than 100,000 visiting on the opening weekend.
Highlights from last year, the Markets 15th anniversary, included a special guest appearance from Santa Claus on top of the Town Hall roof.
Over £90million was generated for the city's economy from the influx of visitors from countries worldwide.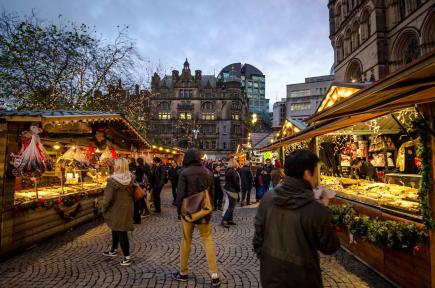 STEP INTO CHRISTMAS: Manchester Markets are the biggest in Europe
The success of last year's Markets led to them being named the best in Europe by travel website ChristmasMarkets.com, beating other famous markets such as those in Basel and Dusseldorf for the title.
This year the Mug and Glass Deposit Scheme makes a return, which gets customers paying a £2 deposit for a mug when they buy a hot drink – they can either return for their money back or take the mug home as a souvenir.
The scheme proved so popular last year that the Market nearly ran out of mugs before it had ended its run.
Main image courtesy of Paul Roberts, via Flickr, with thanks.
Second image courtesy of Andrew Whiting, via Flickr, with thanks.
Third image courtesy of Manchester City Council, via Flickr, with thanks.