The people of Salford can win prizes worth up to £500 for the miles that they run, walk and cycle as part of 'Beat the Street'.
This fun six-week competition – already up and running in Liverpool, London, Reading and Birmingham – is making its way through towns around the world and arrives in Salford on September 28, running until November 2.
To take part, all you have to do is pick up a card from your local library, get together with a group of friends to form a team, and see how far you collectively travel.
"We developed the game to add a competitive element to physical activity," said Dr William Bird, founder of Intelligent Health.
"Being active has a positive effect on 23 long term health conditions, including cardiovascular disease, Type 2 diabetes and breast and colon cancer."
Special 'Beat Boxes' will be put up around the city. Just tap your card on the Box when you go past to log your distance, and start clocking up your miles.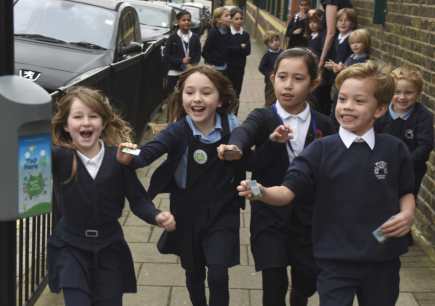 POSITIVE EFFECT: Such enthusiasm could help those with conditions such as cardiovascular disease, Type 2 diabetes and breast & colon cancer
The more miles, the more points, and the more points, the more prizes!
Before our very eyes, Salford will be transformed into a real-life game as residents compete for the weekly 'lucky tap' prizes.
At the end of the six weeks, the team at the top of the leader board wins £500 of sports and fitness equipment from Decathlon.
This initiative is run in Salford by Intelligent Health on behalf of Transport for Greater Manchester and GreaterSport and is supported by Salford City Council, Salford Community Leisure and Salford Clinical Commissioning Group.
For more information about Beat the Street, visit beatthestreet.me/salford follow Beat the Street on Twitter @BTSSalford or like Beat the Street Salford on Facebook.