Burglars took off with tens of thousands of pounds worth of valuables including a unique vehicle during a Stockport home raid.
The break-in, which happened between 12.30pm on April 2 and 9.15am on April 4, saw goods including a unique soft roof Land Rover get stolen from the Moorend Road property in Mellor.
Police, who were called to the robbery, have now issued two pictures of the recently restored distinctive green Land Rover 90, commonly called an ex-MOD lightweight, hoping that anyone who has information on its whereabouts may come forward.
Police Constable Dermot Ennis said: "There cannot be many Land Rovers of this type, and in such pristine condition, in the UK."
Officers are warning car dealers to remain vigilant if they are offered the Land Rover for sale.
"We have issued two pictures of this Land Rover so I would appeal to anyone who sees this vehicle being driven to call us immediately. 
"Alternatively, if you are a car dealer and you are offered such a unique vehicle and in such good condition, please call the police straight away as you could help us catch the offenders."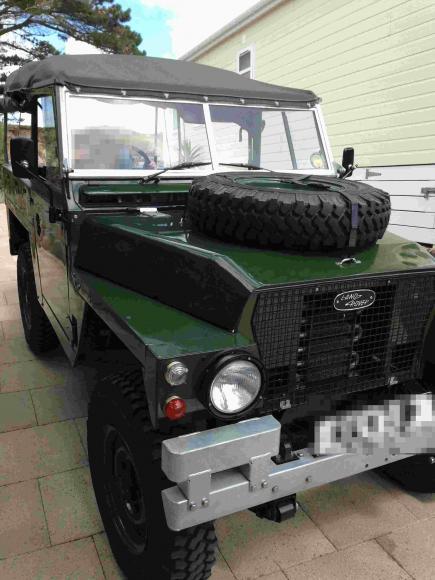 POLICE APPEAL: Anyone who has seen the vehicle being driven around Greater Manchester should contact police
High value items including TVs, iPads, computers, designer handbags and Cartier watches were all stolen during the raid.
Pc Ennis said: "The victims are absolutely distraught their home has been invaded by these thieves, who have ransacked the place and then stolen tens of thousands of pounds worth of goods.
"I hope we can reunite them with what is rightfully theirs so if you do have information about what happened, or if you are offered Cartier watches for sale by anyone other than a licenced dealer, then please call us." 
Anyone with information should call police on 101 or the independent charity Crimestoppers, anonymously, on 0800 555 111.