The brother of a young Oldham woman who died of cancer has flown in from New Zealand today for his sister's funeral – when they should have been reuniting for her wedding.
Rebekah Kirby, 22, died of stomach and lung cancer on Monday night, having only been diagnosed on December 20.
She was told she had just three to six months to live, although her life could be prolonged by two years if chemotherapy was successful.
So her boyfriend James proposed to Becky and they began planning a wedding in the spring.
Becky regularly posted on a blog to share her thoughts, hopes and updates on her condition.
She wrote of her engagement to James: "I can't wait to get married to him and become his wife and start the next chapter of our lives we have together.
"I believe that God can perform miracles and I'm hopeful that I will respond well to the chemo and that we can spend the rest of our lives together in our perfect little bubble."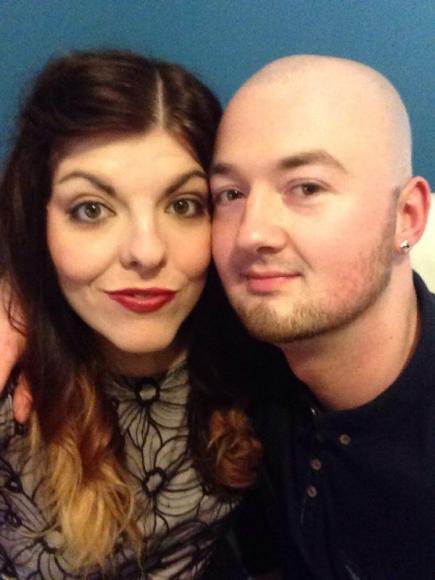 BRAVE: Rebekah was supported throughout by her boyfriend James
Becky's dad Nick posted on Facebook: "I would give anything to take this from her, but all I can do is be there for her and James and hope they marry in April."
They were determined that her brother Samuel, along with his wife and children in New Zealand, would be able fly in for the wedding.
However, the Kirby family did not have the funds at such short notice so Phil, Becky's eldest brother, set up a fundraising page online, simply titled 'Help Becky see her brother'.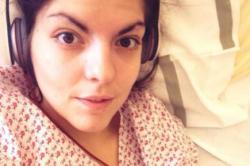 Phil wrote: "We can't change her illness, we can't make her better. But what I would really like to change is the distance between her and our youngest brother, Samuel."
The page was set up on Saturday and donations immediately started to grow – it looked as though the family in New Zealand would make it to see Becky on her big day.
But on Monday morning, Phil simply posted: "Need lots of prayers today. Will update later."
That night, just before midnight, Becky died after spending all day fiercely fighting her disease.
She had written on her blog on January 31: "I have too much to live for, too many people to live for and I'm going to stick around as long as I can."
She even joked: "I'm a stubborn mule and I always do what I want."
But this most aggressive and heart-breaking of illnesses had managed to claim her life.
Almost £5,000 had already been raised online to help Samuel and his family to attend the wedding.
Instead he flies into Heathrow today alone, ahead of his sister's funeral in Bolton on Tuesday.
Phil shared the tragic news on the fundraising page and praised Becky's immense strength and positive outlook.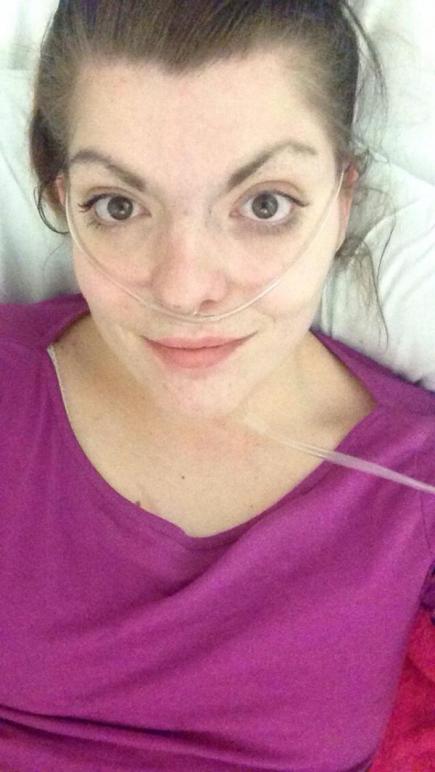 BRAVE FACE: Rebekah's courage was an inspiration to her family
He wrote: "The theme constant throughout her blog is the importance of being happy and the greatest happiness is love. Love for yourself, for your family, for your friends and for your fellow man."
Becky had been due to start her chemotherapy treatment on February 21.
On her blog, she wrote frankly and sometimes light-heartedly of medical treatment, things she wished for and things she feared.
But mostly she wrote about her family and everything she had to be grateful for, urging people to remember and appreciate their own loved ones.
One of her last posts read: "It's so easy to go months without even picking up the phone to your family when you're living your own separate lives.
"But make that time – don't wait like we have for something like this to happen to make you realise how much they mean to you."