It's late in the day, but I have a new lockdown hobby. During my daily walks around Manchester city centre, I photograph all the discarded face masks I can see. There are loads of them, as you've probably noticed.
At any other time in history, it would sound like I needed to get out more. But getting out much more than this, right now, would be illegal.
My obsession started one day a couple of weeks ago, when I spotted two abandoned masks on Deansgate, curiously close together. They almost seemed to be talking to each other. It was strangely poignant.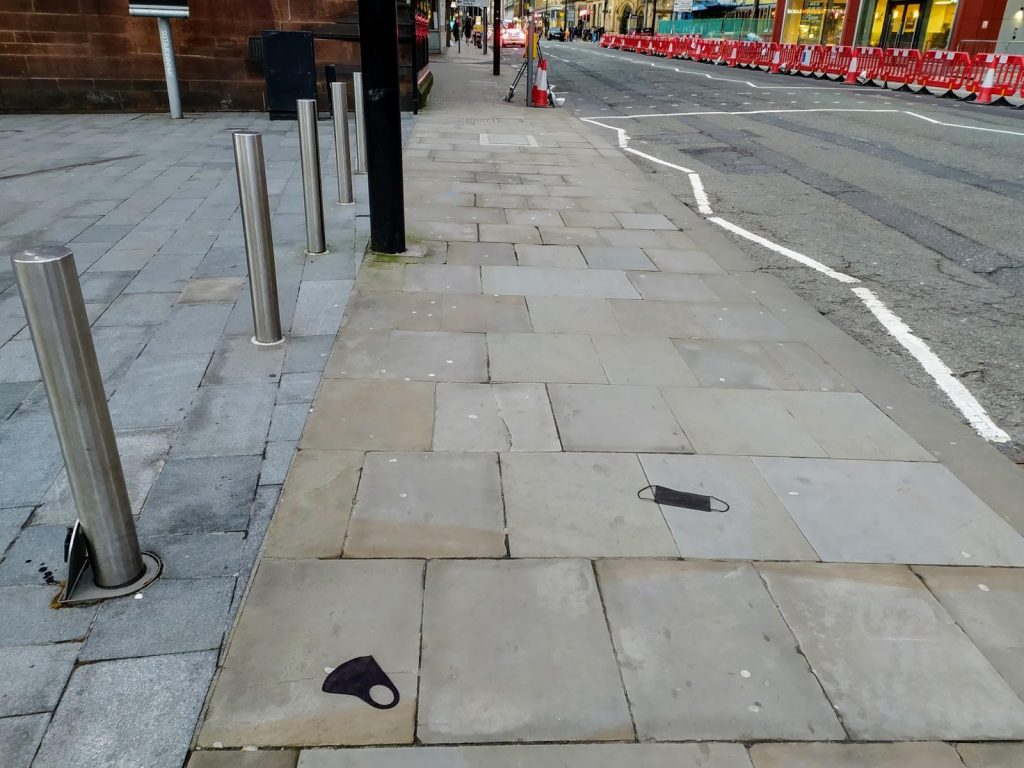 After that, I started seeing them everywhere, each one hinting at its own sad story. There was one, cast down forlornly beside a bin near Sainsbury's. There was another, hanging proudly from a metal railing, apparently unaware its single use was over. Another, fresh from the packet, was held back from fluttering away by a lonely, browning leaf.
One cotton mask, in fading pink, was cast down next to a dusty, abandoned mobility walker, neither of them going anywhere, just like the rest of us.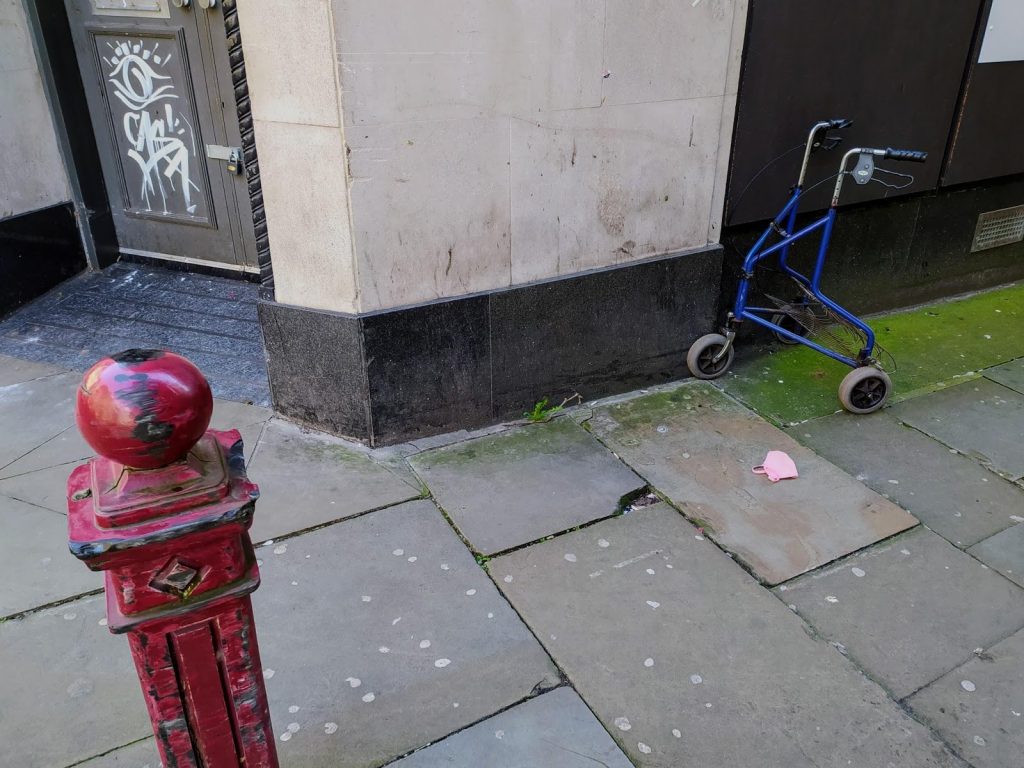 What does it say about us, I kept thinking, that the moment we all got used to wearing masks, we also got used to chucking them onto the ground?
But as I retraced my steps each day, I found myself asking a more optimistic question too: what does it say about us that the masks are usually gone the next day?
Gary Rumens runs a litter-picking group in Castlefield. "I see it everywhere," he told me. "I could probably walk for ten minutes and find five to ten masks just in bushes or on the road."
In fact, it was the sight of so much discarded PPE that led him to get involved in litter-picking last year, while furloughed. On realising there wasn't a dedicated group for his local area, he set up his own, with the help of the council-run Keep Manchester Tidy.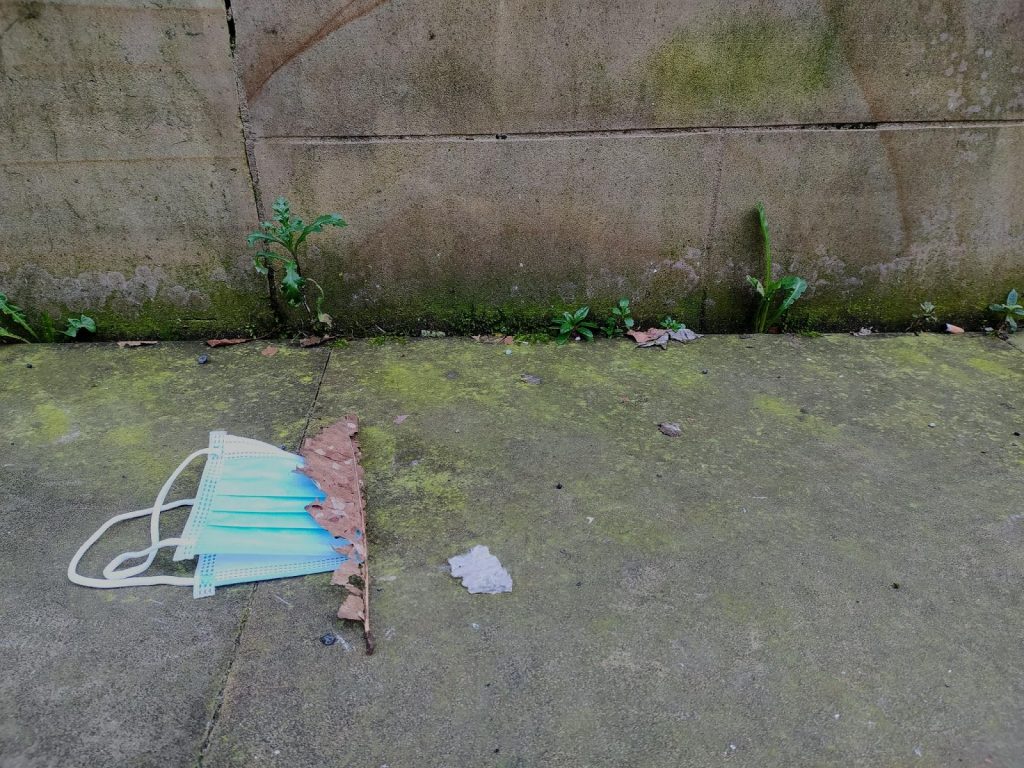 He isn't alone: Manchester City Council confirmed that interest in litter-picking has risen. Councillor Rabnawaz Akbar, Executive Member for Neighbourhoods, said in a statement: "During the pandemic, people are spending more time close to home and paying more attention to the blight which is caused by littering in their neighbourhood. This has led to a real surge in the numbers of people who want to get involved in litter picking."
Keep Manchester Tidy has been using a Facebook group to help set up local groups like Rumens's in Castlefield, and provides volunteers with the necessary equipment and a collection service.
Councillor Akbar added: "This groundswell of individuals showing their passion for improving their local environment reflects the pride that people feel in being Mancunian and how much they care about our city. We are so grateful to everyone who is helping to Keep Manchester Tidy."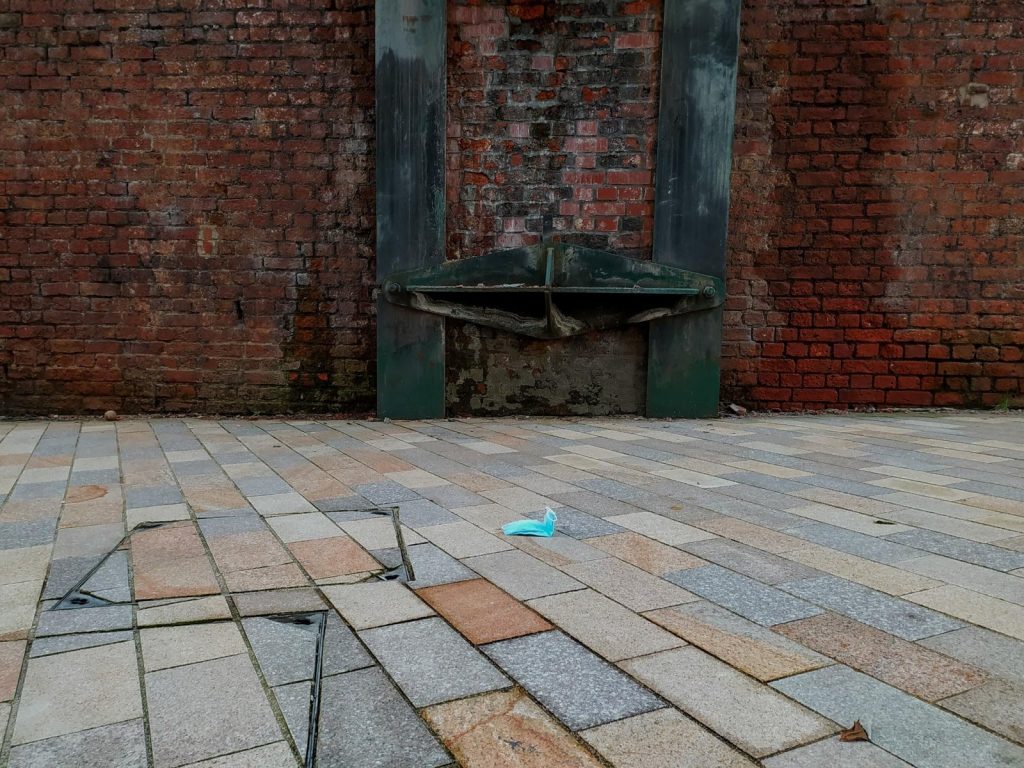 Rumens's group alone has almost 300 members, and a few of them go out litter-picking about every two weeks. He is full of praise for the council, as well as the professional waste collectors of Biffa that do the job regularly.
He's upbeat about the whole issue, in fact, emphasising the social aspect of litter-picking and expressing optimism that people are starting to realise they can be part of the solution to this perennial problem.
"There is a glimmer of hope amongst that sea of despair and trash," he says.
I think back to my rather passive photography hobby and feel a little chastened.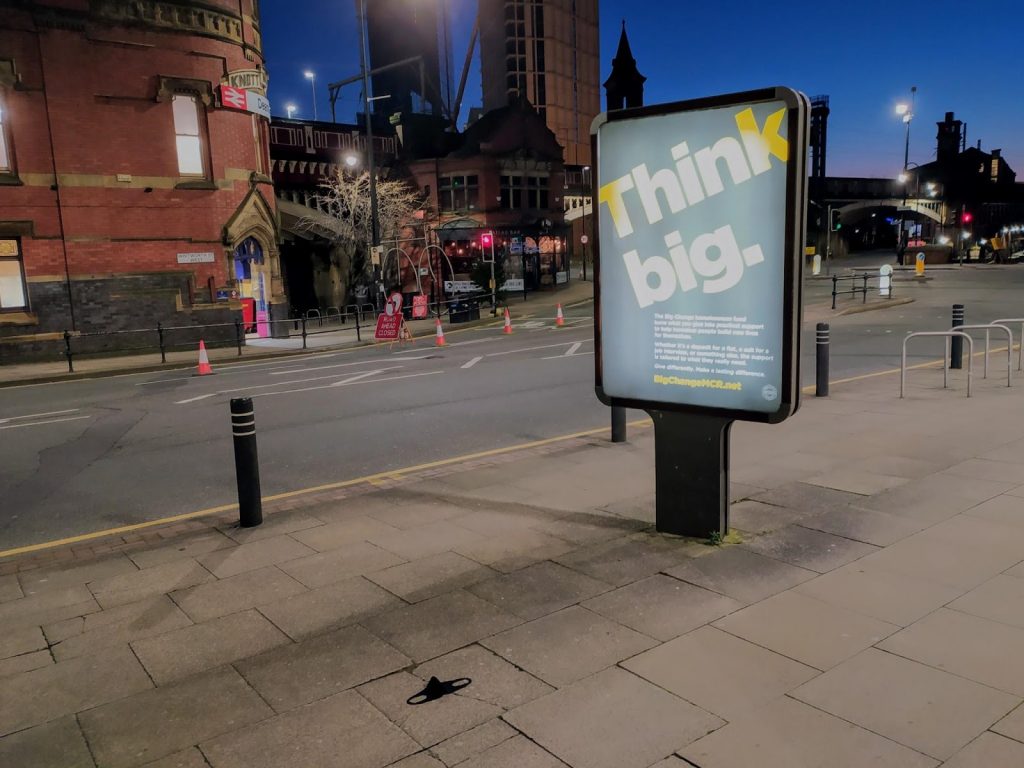 It's a fresh mid-evening on one of my walks. I'm still wearing my winter coat, but with the buttons undone – spring is almost here. The sky is a deep blue in the east, but there's a hint of magenta over Salford.
One of those cheap, stretchy, single-piece face masks lies splayed on the pavement in front of me, not yet trodden fully flat.
The next day, it's gone.